That you could walk around in your real life with fairy wings?
I do. I wish I could wear my fairy wings, my big spoon, my foxy socks. All the time.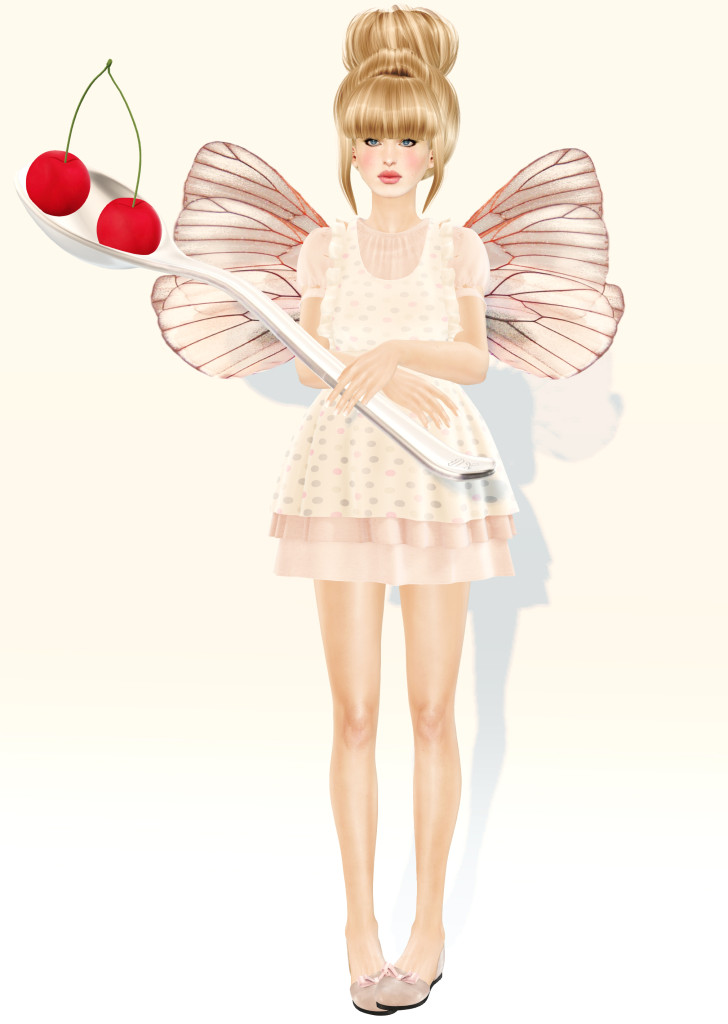 One of the greatest things about SL is that it's easy to express yourself, whether you're an artist, builder or just a dreamer. I do wish I could find Foxy Socks IRL and wear them with my work clothes. It might look something like this…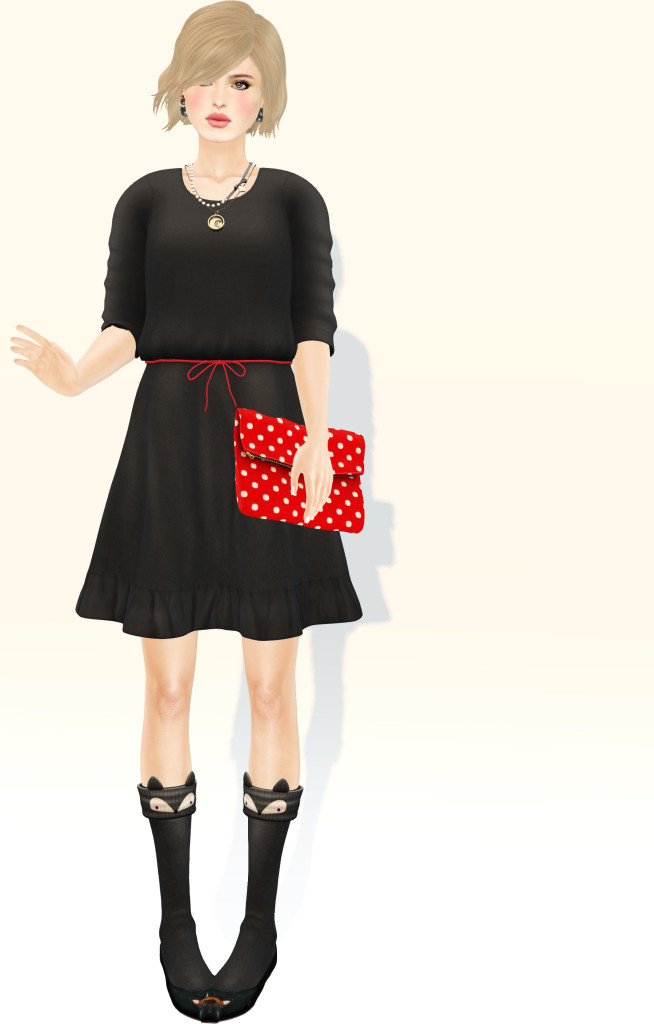 I wish I could change my hair from simple to BIG in the blink of an eye. Or pretend I'm a gypsy and glide around my neighborhood mysteriously.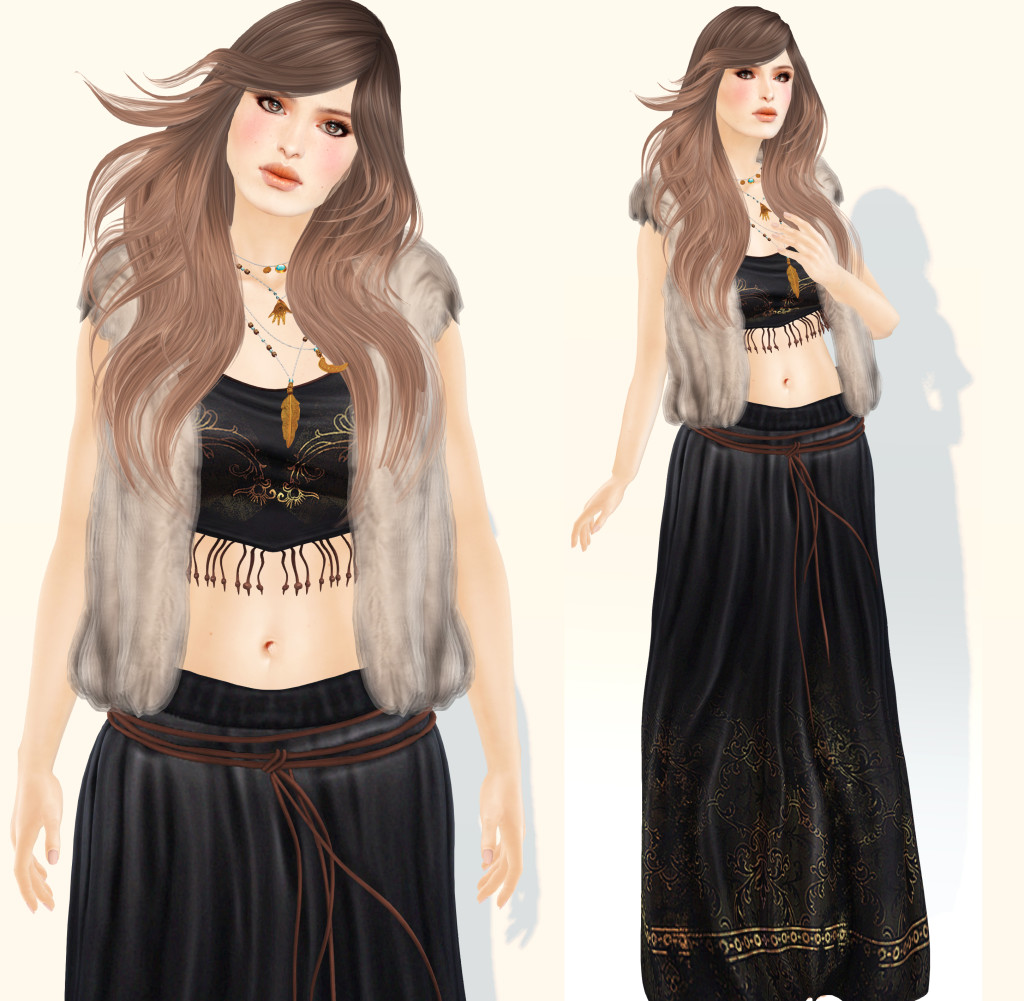 Incidentally, I also wish I could get the stone color change HUD to work on my new necklace!
Until next time…
The Looks
#1
Skin: The Skinnery Cristy 5 (shown with rare blush, freckles and moles) *New at Arcade*
Hair Soonsiki Vintage Doll (blondes) *New at Chapter Four*
Dress: u.f.o. Fairy Kitchen dress (dot) *New at Arcade*
Spoon: u.f.o. Fairy Kitchen big spoon cherry *New at Arcade*
Wings: u.f.o. Fairy Kitchen Fairy Wings *New at Arcade*
Shoes: CandyDoll Nomi Cream *New at Chapter Four*
#2
Skin: The Skinnery Cristy 5 (shown with blush, freckles and moles) *New at Arcade*
Hair: Bade Jennifer *New at Chapter Four*
Dress: C'est la vie sunah dress black *New at Chapter Four*
Socks: Atomic Foxy Socks (for Maitreya)
Shoes: Pure Poison Foxie Flats
Clutch: NuDoLu Mon Clutch pile (pose)  *New at Chapter Four*
Necklace: Atomic (gacha) Sweet Deer Twilight Necklace *New at Arcade*
#3
Skin: The Skinnery Cristy 3 (show with rare blush, freckles and moles) *New at Arcade*
Hair: Exile Take *New at Arcade*

Outfit: Foxes Tarot black *New at Uber*

Vest: Foxes Tarot smoke *New at Uber*

Necklace: Moon Amore Arcane Necklace Gold *New at Chapter Four*