Gacha is a new phenomenon since I came back to SL. It existed in one form or another way back when, but there wasn't an entire category dedicated to it. In general, I am not a huge fan. I understand the way it works, but it's frustrating to spend money on something not being able to guarantee what you get. Who has time to wait days to get into an event and then not actually be able to plan out your shopping because it's all luck based?  I guess this is why gambling is so addictive. It's like, "ohhhhh just one more; I am sure to get it!" I can see the appeal, but as I don't gamble in any life, it's not my favorite way to acquire things. I like to know what I am getting and be able to count on it.
That said, I spent most of my time in front of 2 machines: The Skinnery and Atomic. And I did have a lot of fun trying for my favorites!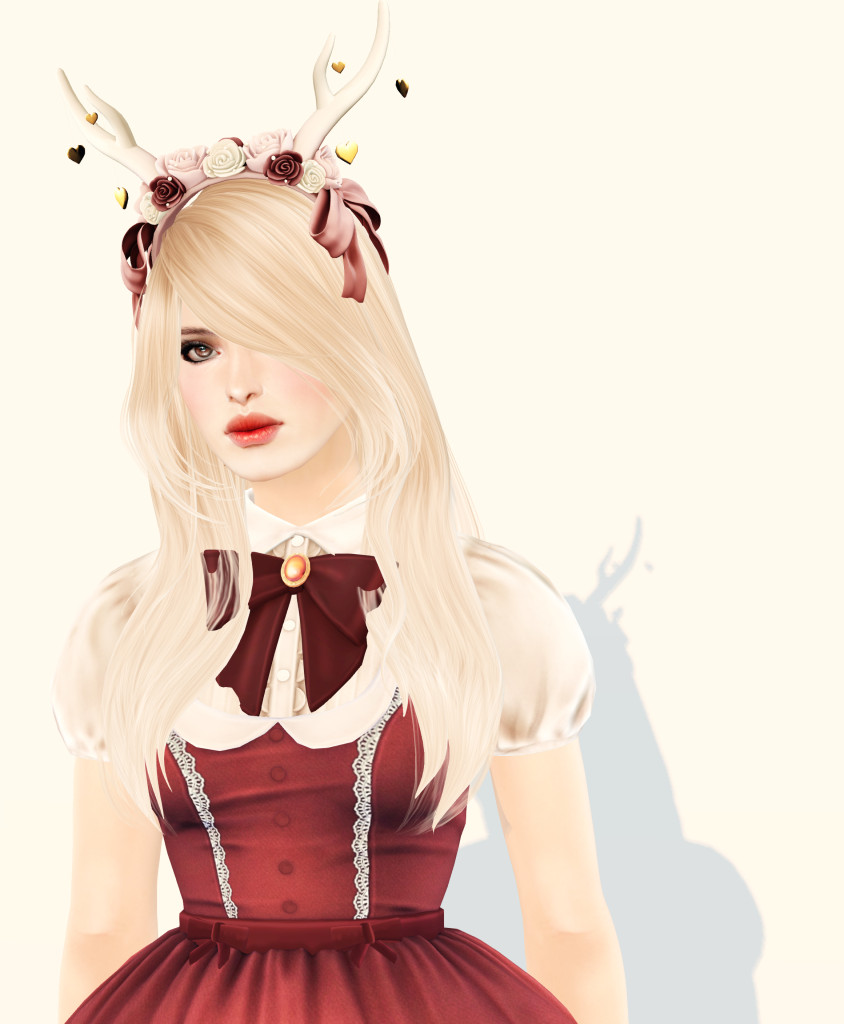 I wanted so very much to get every Cristy skin in the Champagne tone from The Skinnery. However, I mostly found myself with loads of the Toffee tone, which is too dark for me to wear regularly. Fortunately, I did manage to get a few in my preferred tone (in fact this second makeup is one of the ones I wanted!). The skin is beautiful. I absolutely love it. I just wish you could pick your tone like you can pick your size on some machines.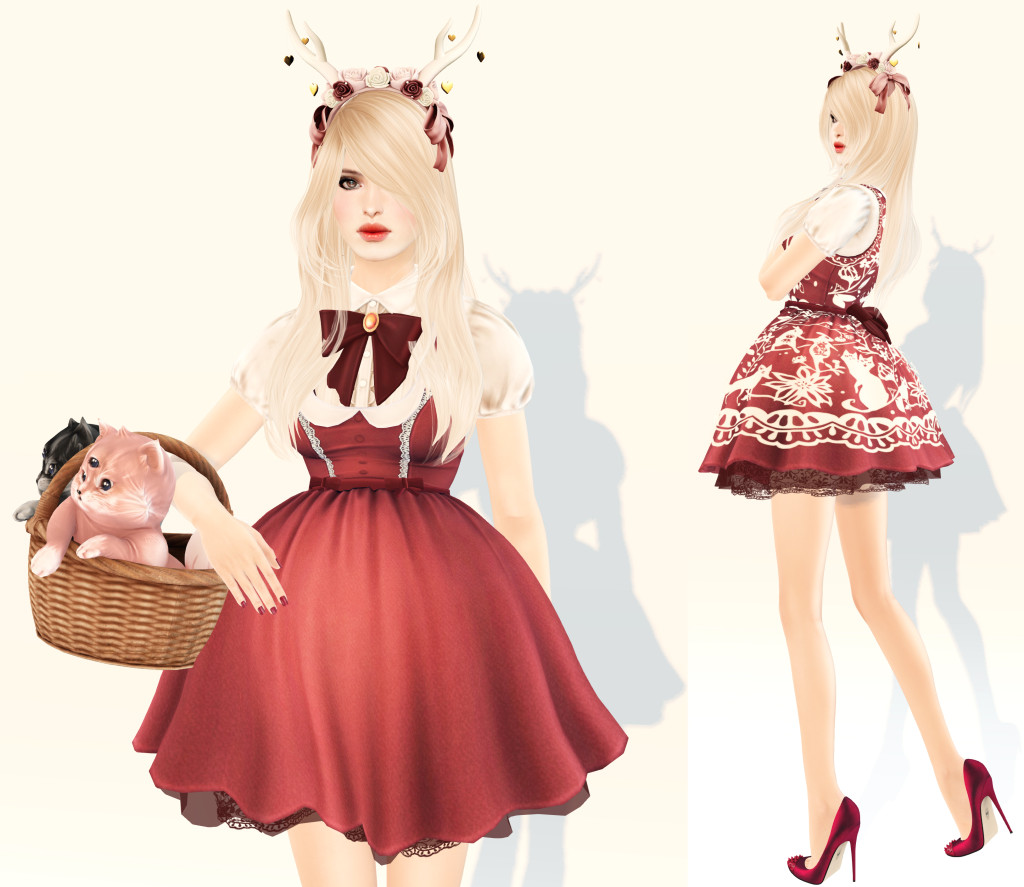 The Atomic machine also took a lot of my $s. I am a huge fan of this brand. Everything I have ever worn from Atomic has been perfect – from skins to socks. I also love the branding and vendor ads. Lovely. I loved the offerings and was lucky enough to get one of the rares. If I am ever able to get back into the Arcade, I may try for the Twilight Antlers, which I really wanted. I picked up all three of necklaces, a pair of slippers and a few rings that I also very much like but am not showing here but will in the future!
The dress and basket of cats (also a rare) are from Pixicat. This is one of the machines that you have to choose your size to play. This is always a bit of a gamble for me because it's not like you can effectively demo at the actual event where it's difficult to attach things. However, wearing Pixicat regularly, I went for the small size and crossed my fingers. Very cute and comes with an added overlay, and an add on bow at the front. I also got the other version of the dress in a couple colors (of course, not the white one I wanted lol).
My hair is from Exile. I was lucky enough to get one of the rare fatpacks. I am very happy with it. Beautiful texturing. I will be wearing more of this brand for sure.
The Look
Skin: The Skinnery Cristy 2 (champagne) *New at Arcade*
Hair: Exile Take *New at Arcade*
Dress: Pixicat Wonderland Dress nr1 (red) shown with bow, overlay *New at Arcade*
Antlers: Atomic Sweet Dear Romantic Antlers (rare) *New at Arcade*
Shoes: Bleich Mesh Geo (red)
Basket of Cats: Pixicat Wonderland Basket Cat (rare) *New at Arcade*