~90 days and 60+ posts after I returned to blogging after many years away, I am on the verge of doing the first quarter purge of my inventory. I want to keep it at 20k or less. This is a spectacular goal considering I used to hover around 100k when I was blogging before. The only things in my inventory that I kept from "the early days" are the entire Last Call collection <3, my Paper Couture collection, my Vogue skins, and my ETD hair. Other than that, there is almost no evidence of a life well blogged, before now 😉
Every quarter I plan to go through and purge where I can, leaving things I cannot SLive without or that I think are particularly well done. It's actually an interesting exercise in either life because you have to decide what really speaks to you. In RL when I was renovating my loft last year, I did this with my closet right before I redesigned it (it is now tiffany blue with a big chandelier in the middle!) and I ended up donating 17 (seriously) large utility bags of shoes, bags, and clothing. In SL of course, you can't donate much 🙁
I am starting with my hair folder and as I was going through, I wanted to call out my 12 favorites so far. Incidentally, I will be keeping more than 12 of course; these are just the ones that I keep coming back to all the time. I also took stock of the different designers I favor and I found it was actually quite balanced, with the winner going to Tableau Vivant, followed by Magika and then Moon in terms of volume in my inventory.
In no particular order, my top 12 hairs from Q1 2015! (I was messing around with a tool that makes collages but I ran out of patience…so the quality isn't ideal!)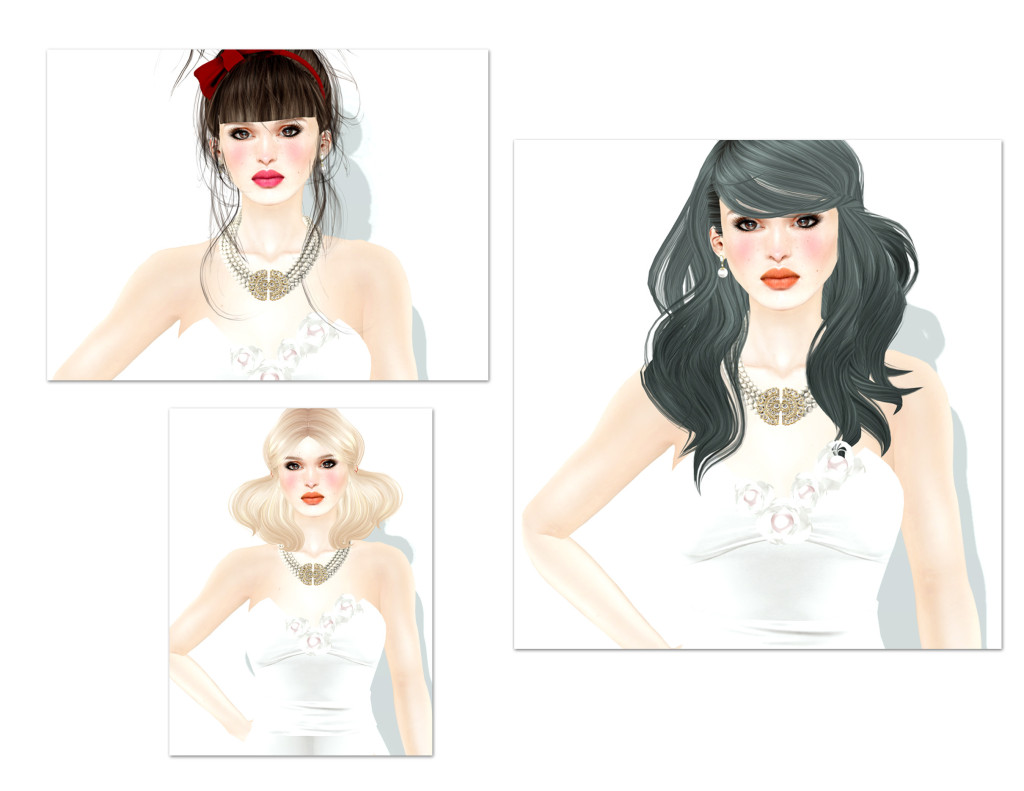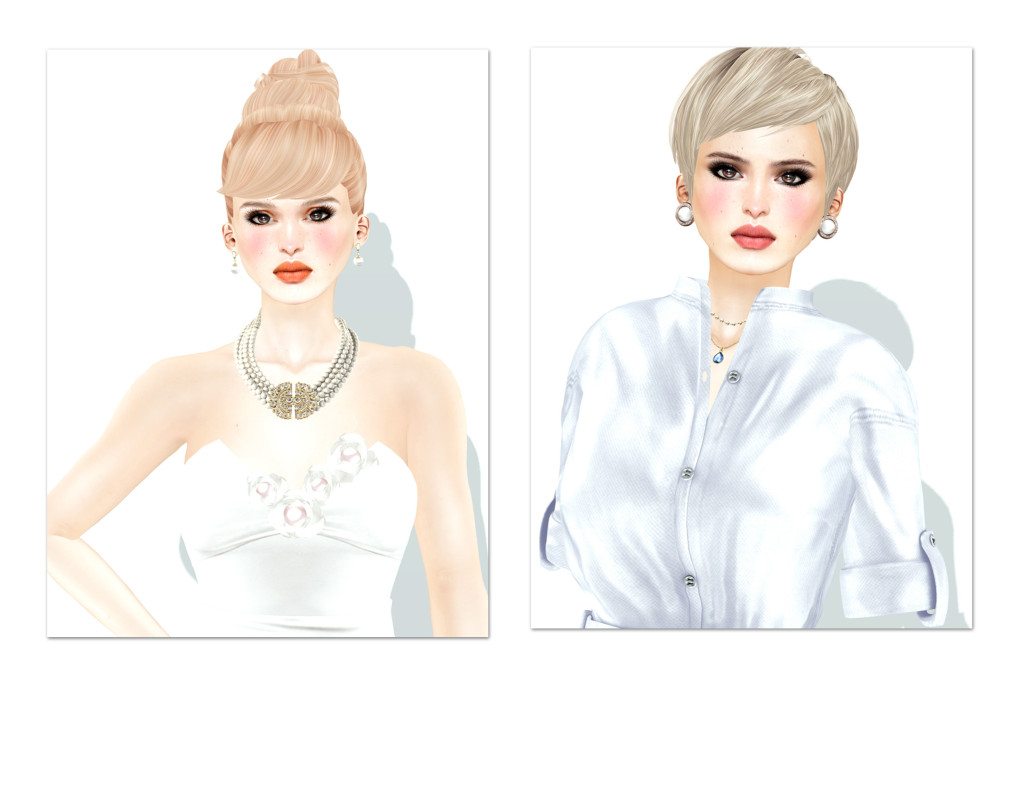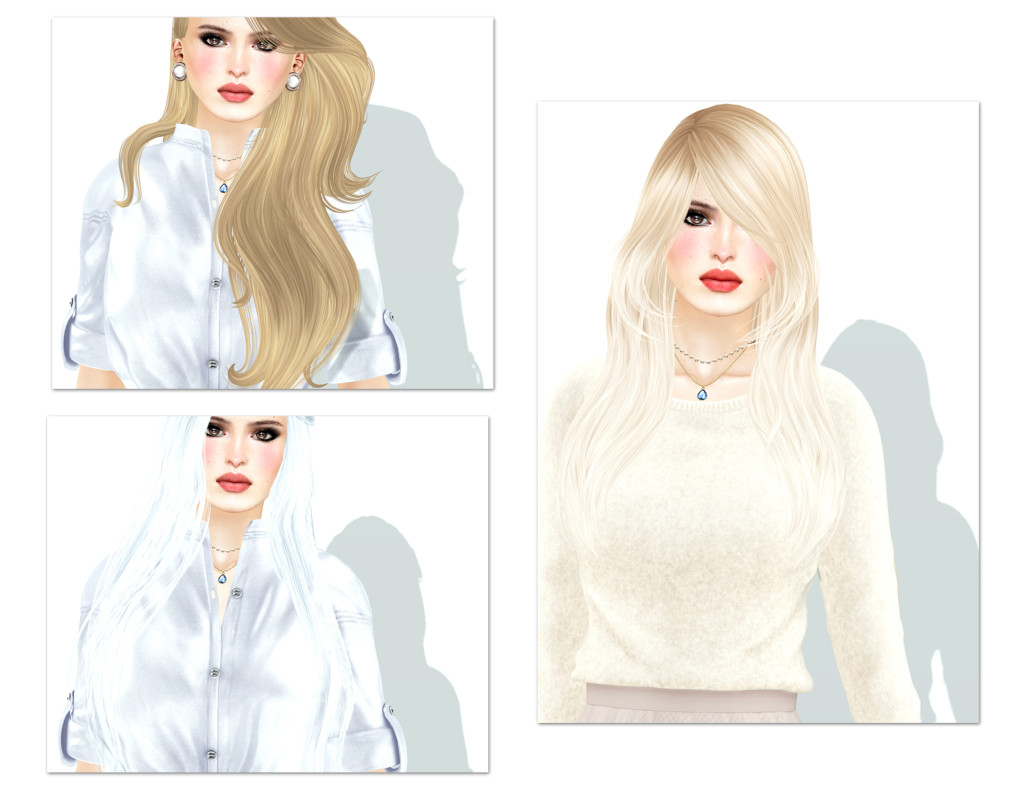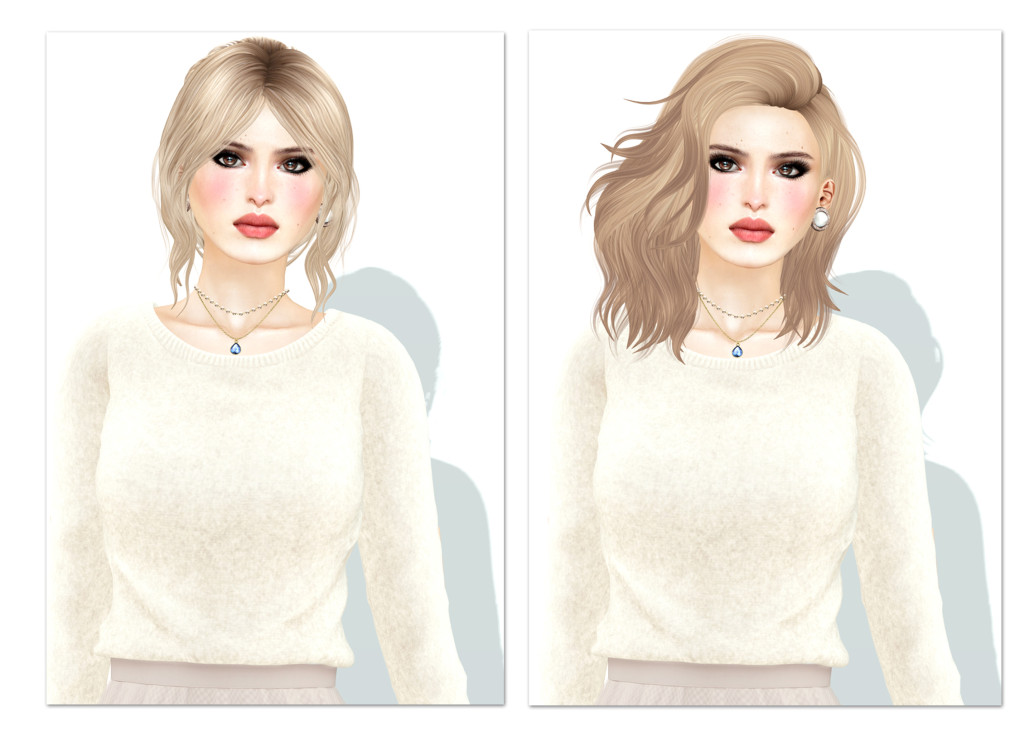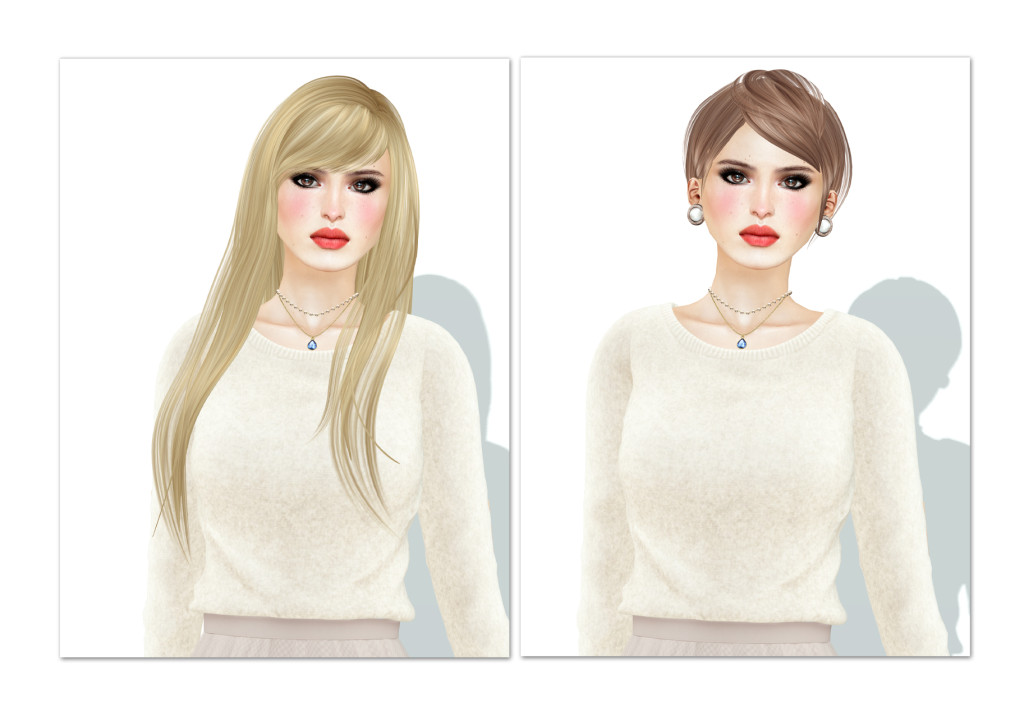 Does anyone else do a regular sort and purge?
D!va "Lana"
LeLutka "Honor"
Olive "The Nox"
Entwined "Bella" (this should surprise no one)
Uncle Web Studio "Giz"
Catwa "Pamela"
Tableau Vivant "Boho"
Exile "Take"
Truth "Bexley"
Mina "Vera"
Magika "Almonds"
Moon "Pixie Harlow"