I wished for a pale fatpack from Belleza and it was granted when Uber opened today. I was THRILLED that I could have every make-up (all 8) in my tone in one pack!!!! and the price is too good not to get your whole tone. "Jia" is so beautiful; absolutely magical actually. I am wild about her. The make-ups are varied, from neutrals to bold lips and eyes. A few of my favorite combinations below.
Each make-up comes with hairbases, matte and gloss lip tattoos, cleavage, and four different brow options plus a no brow option. For best match with your body, wear your Venus mesh body – with the neck tattoo or without.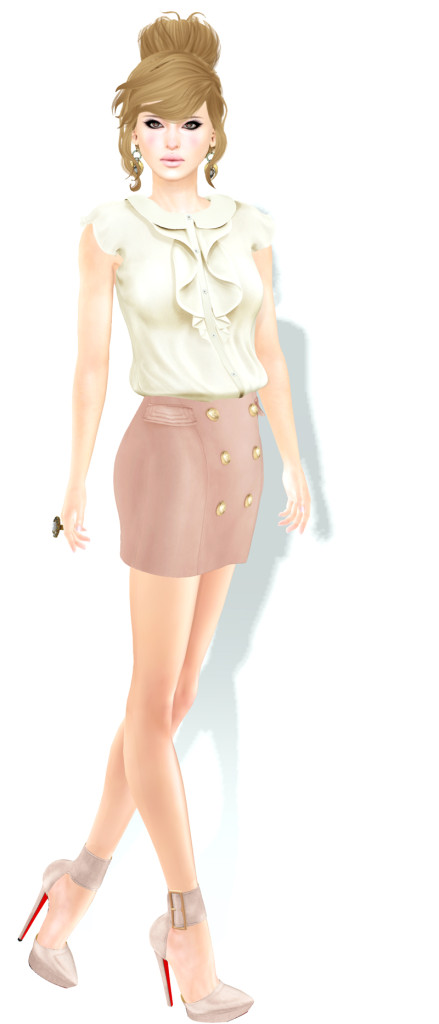 My outfit features only a few things available at this round of Uber, which is designer's choice so there's a ton available. I went wild over the skins, some jewelry and hairs, but the apparel was a little lacking for me. I am very picky on shoes in particular and I didn't find as many to love in the shoe department, outside of Glam Affair and Pure Poison, which I will show another day. I really prefer classic heels, boots or flats, rather than anything too chunky or spikey.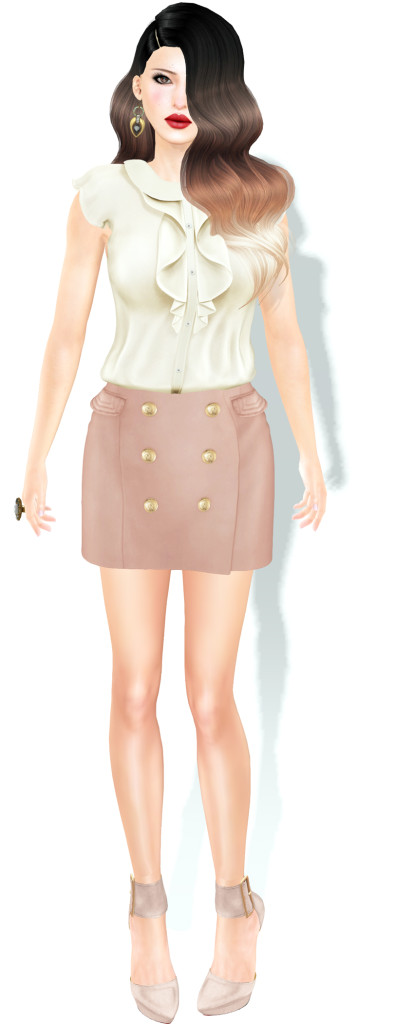 My skirt is new from ryvolter in nude. There was also a bandeau top and blazer available but neither were really my style (and every piece is pretty expensive), so I went a bit of a different way with a ruffled blouse from Tee*fy and classic new hair from Little Bones (Hollywood). My jewelry is all new from Mandala and the whole Prophecy set is truly incredible!
The Look
Body: Belleza Venus
Skin: Belleza Jia *New @ Uber*
Hair 1: Wasabi Pills Lindsey *New @ Uber*
Hair 2: Little Bones Hollywood *New @ Uber*
Top: Tee*fy Milena Ruffle Blouse Shirt (creme)
Skirt: ryvolter Amilna mini skirt (nude) *New @ Uber*
Shoes: Candy Doll Sasha Belleza High (cream)
Earrings and Ring: Mandala Prophecy (midnight) *New @ Uber*