Dreamy is a bit how I feel styling these pieces. The feeling you get from everything – the casual cargo pants, the undone hair, the loose fitting tunic. And of course the jewels. The magnificent jewels from Mandala, which I chose to dress down. Pretty dreamy.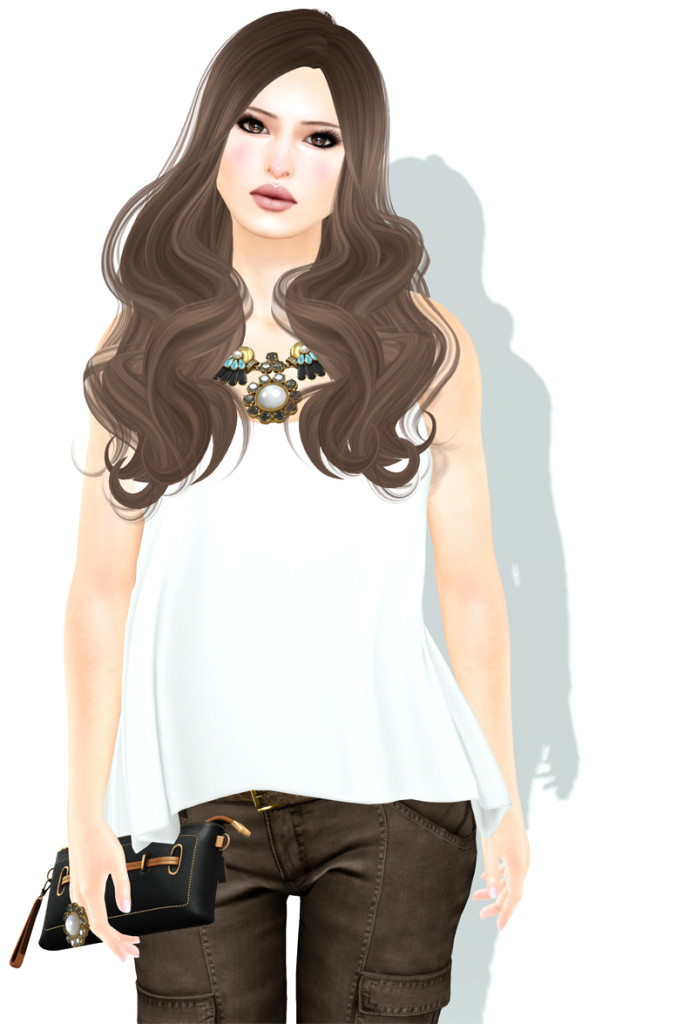 The cargo pants are by a designer totally new to me – Addams. They're super crisp and detailed, so realistic. /impressed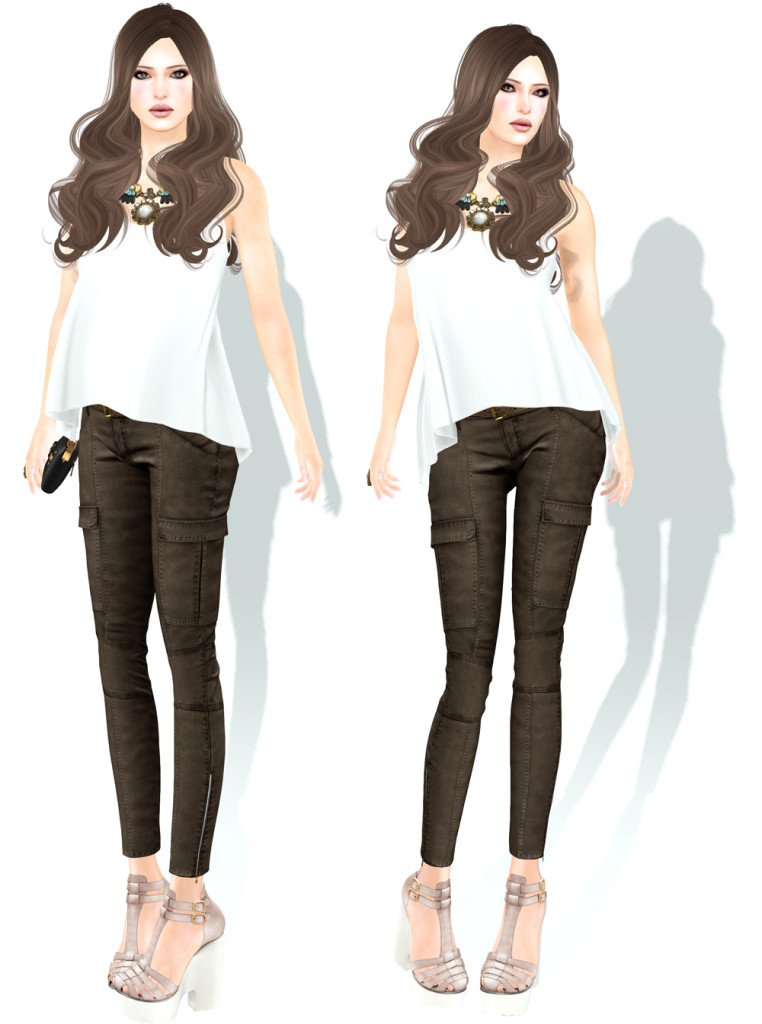 Zenith has yet another casual dress out that many will like. With a bit more shape than last Uber's linen dress, I paired it with a necklace featuring the most universal symbol of spring, in yellow from Yummy.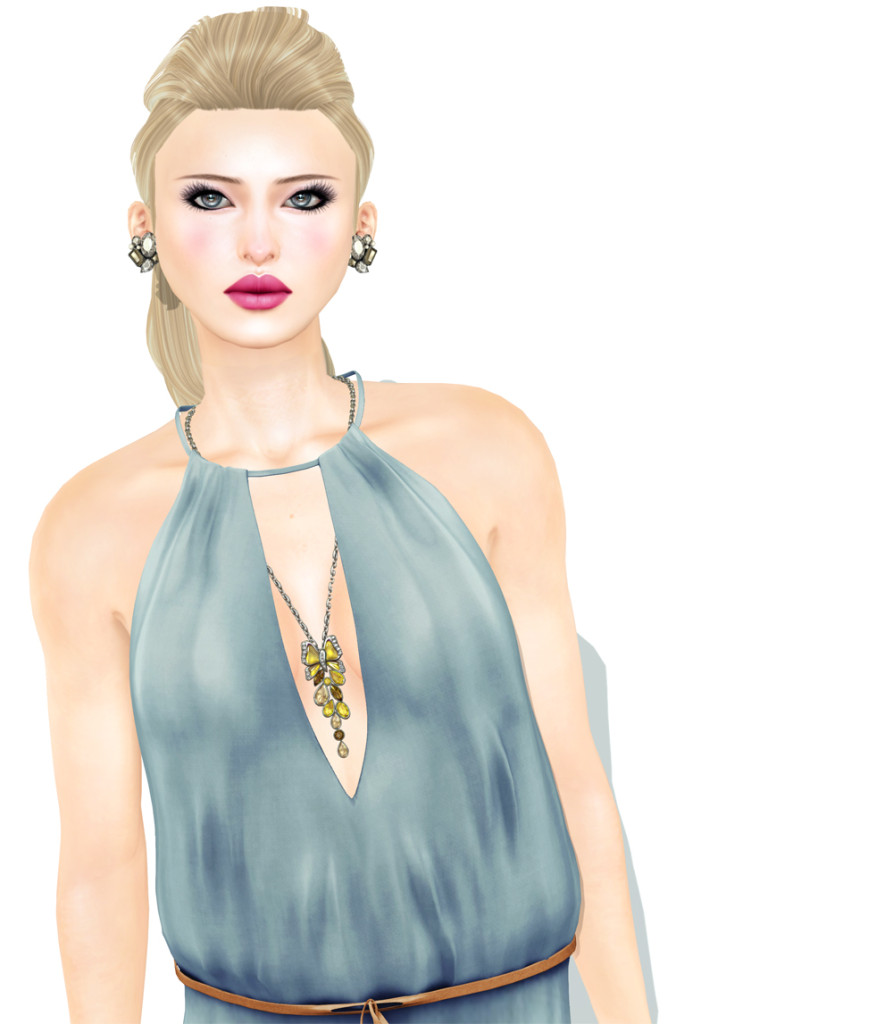 The full length view of Zenith's "Thoracotomy" offering, with subtle embroidery at the bottom.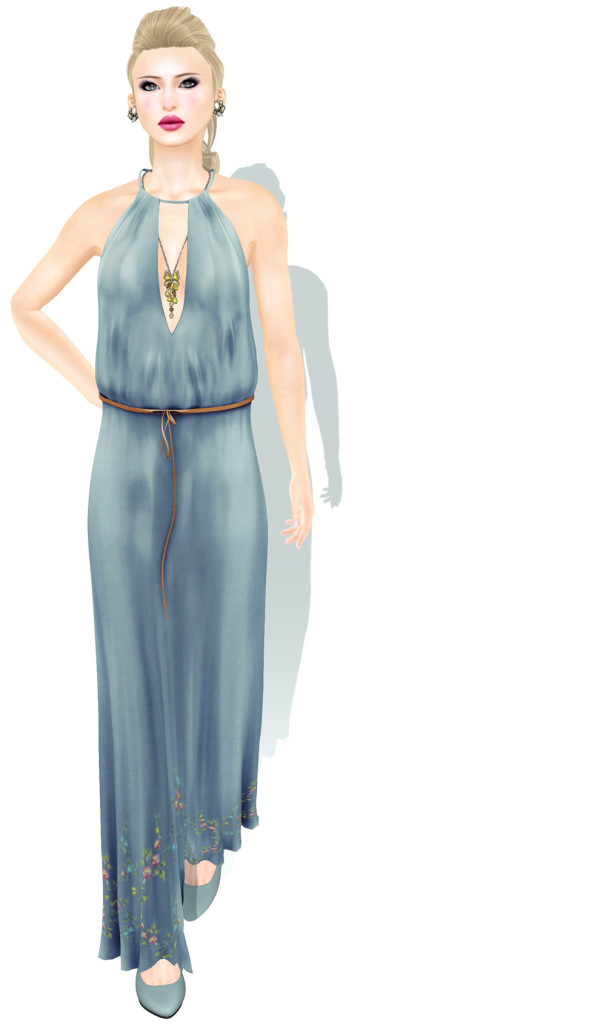 The Looks
Body: Belleza Venus
Skin: Belleza Jia 3 (pale) *New @ Uber*
Hair: Magika Crush *New*
Top: ISON Spiderline Tank (white) *New @ Uber*
Pants: Addams A Brand Cargo Pants *New @ Uber*
Necklace and Ring: Mandala Prophecy (midnight) *New @ Uber*
Shoes: Candy Doll Melissa (cream for Belleza)
Clutch: Zenith Vintage (black mix)
Body: Belleza Venus
Skin: Belleza Jia 4 (pale) *New @ Uber*
Hair: Catwa Jolie
Dress: Zenith Thoracotomy (blue) *New @ Uber*
Necklace: Yummy Spring Butterfly (yellow) *New @ Uber*
Earrings: Mandala Polly (mink/silver)
Shoes: JD Chantal Leather (Belleza)