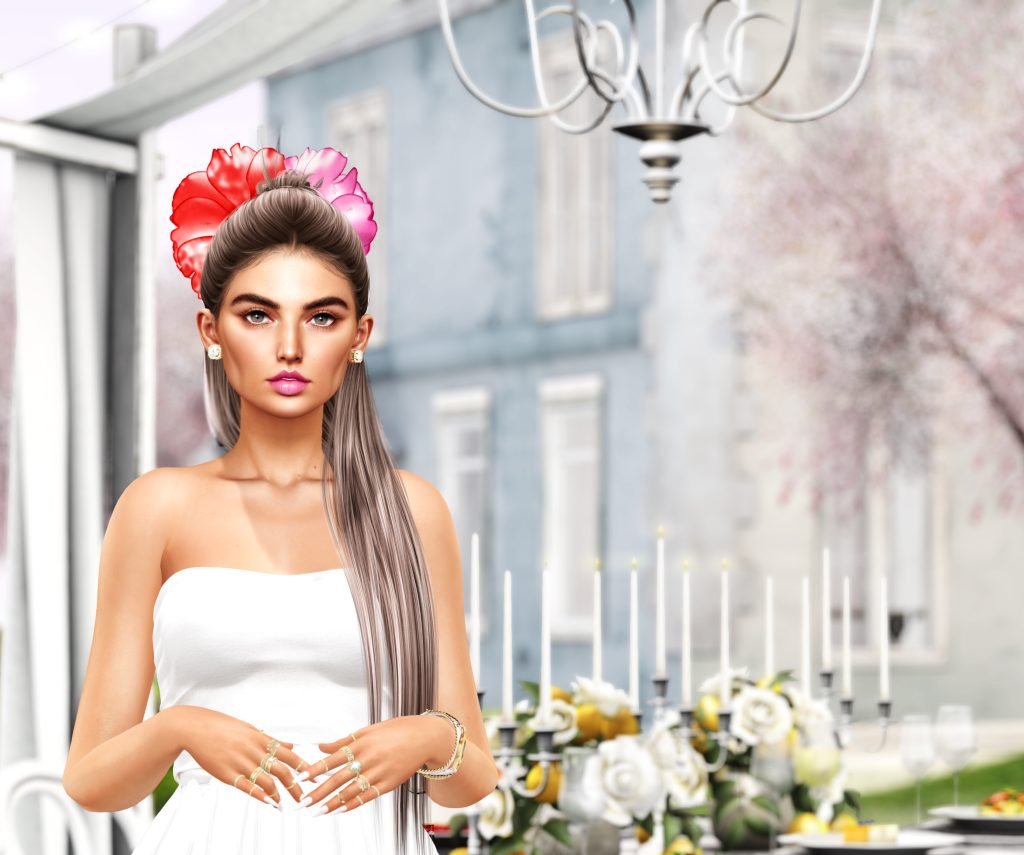 This weekend I found a new rabbit hole to lose time in: "how to renovate a chateau" where you follow along with this couple who buy an old, dilapidated french chateau and renovate it to an absolute insanely beautiful outcome. I am obsessed. By the way, apparently there's a literal army of people buying these old homes and returning them to their former glory. WTH am I doing with my life that I missed the Chateau subculture?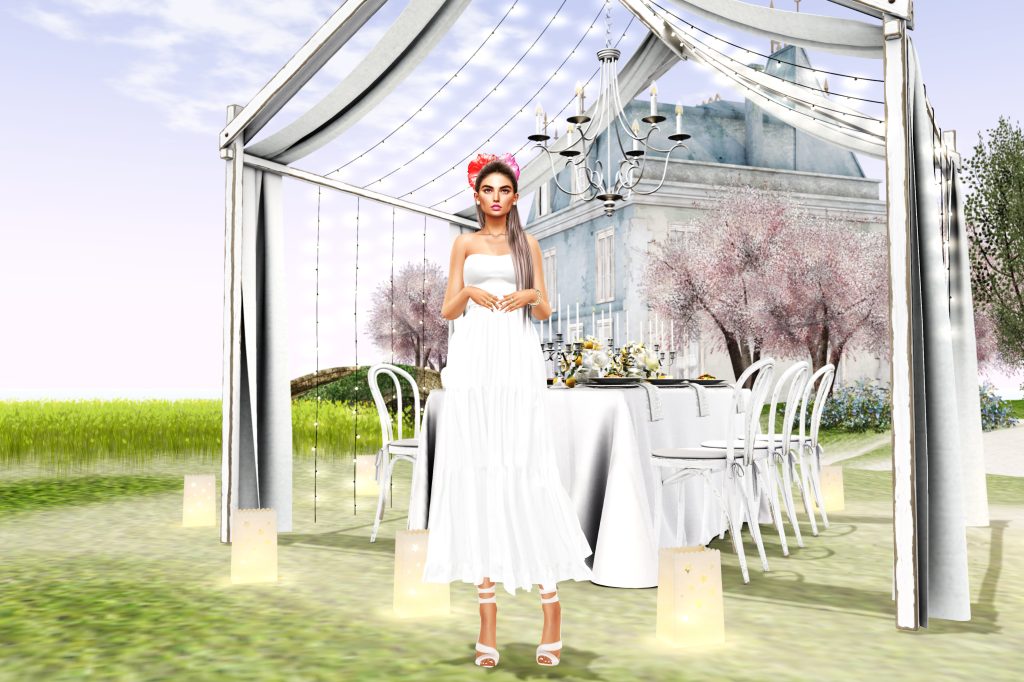 Then I realized, I have my own chateau in SL! I headed down to my land and staged an evening dinner party. If someone offered me the opportunity to move to France and rebuild an old home, I would jump at the chance as long as they were footing the bill for the reno budget 😉
xoxo
---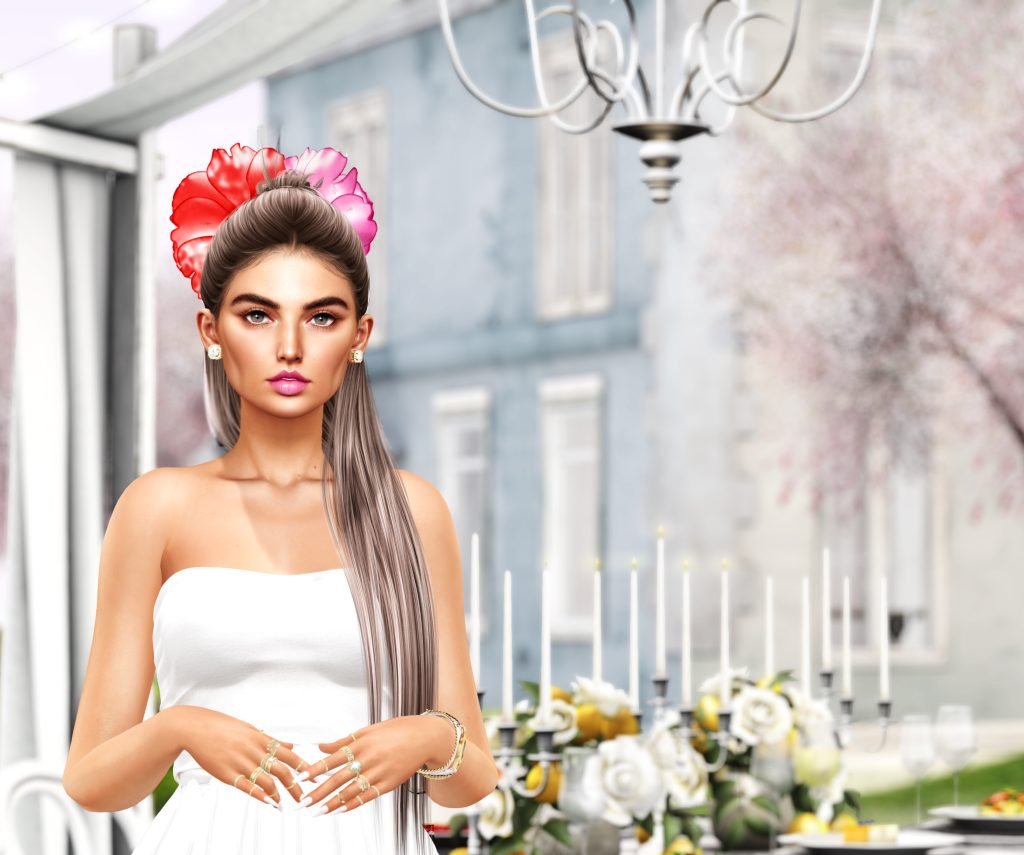 Welcome to my Chateau?
Head: LeLutka
BoM Skin: [the Skinnery] Alanis (bronze)
Cheekbones: Velour
Hair: Stealthic – Teddy **@Equal10**
Flowers: LaGyo_Ciao Bella Hair Flowers
Earrings: Nov-Kai Diamond Studs **@Tres Chic**
Top: Tres Blah – Tube Top – Ivory
Skirt: Pixicat- Flora Skirt H – White
Heels: [BREATHE]-Nanari Heels **@Access**
Rings: (Yummy) Theia Ring Set
Watch: [Z O O M] Mme Curie Watch
Dinner Party: BAZAR Napa set