As I prepare space in my inventory for Shiny Shabby (yay!!!!)…I take a hard look at what I haven't worn and consider why…why do things get stuck in my inventory?
#1 – Where would I wear it?
I love the look of whatever it is but for whatever reason, it won't be seen beyond my attic skybox. It's SL so even if I can't figure out where to wear it, does it really matter?  Well yes, sort of.
For example, this is an item that has sat in my inventory for a few weeks now – from Arcade. It's from Enfant Terrible and is called Magic Ride Dress. I have it in green as well, which is just as lovely.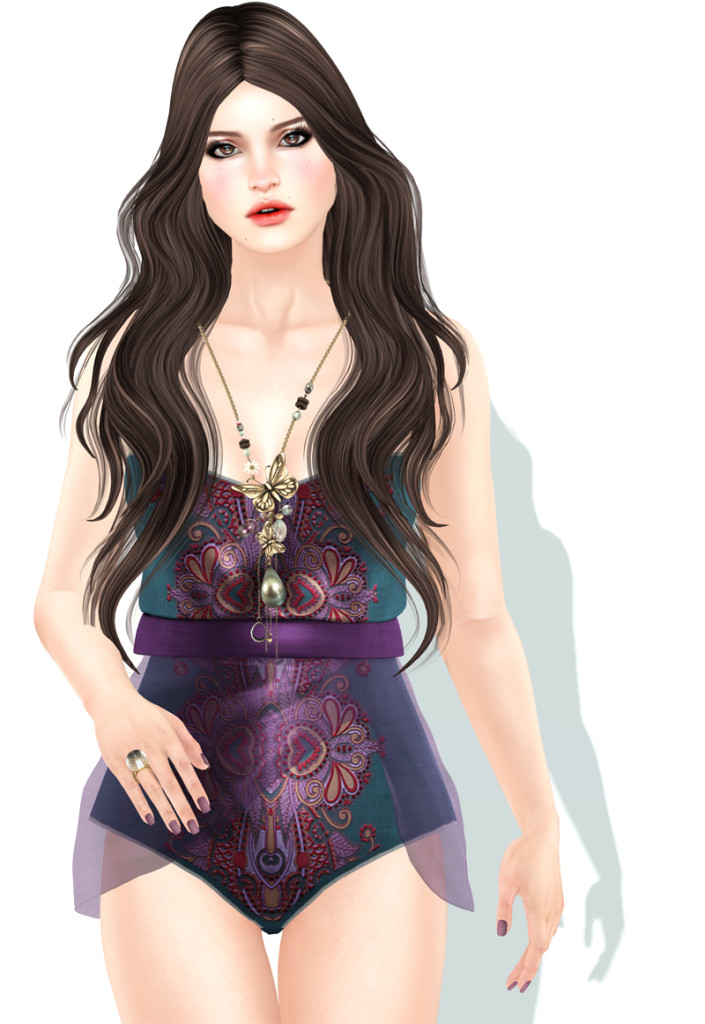 Why did it sit in my inventory? Well, quite honestly I could not figure out what to do with it. The colors are magnificent. It's almost something a fairy would wear, but seeing as I am not a talented photographer, and just try to show the products as they are as best I can, I can't really ever do something like this justice. I do very much like it but I feel like I am doing a disservice to the item in some way since it's just me, my attic and my inventory.
#2 – It just doesn't fit…
Then there are items that just don't fit me and so wearing them is pretty much impossible, as much as I want to. Now I just want to be clear, this is NOT the designer's fault. There are demos; I just don't demo apparel at crowded events because it's really hard to do so. I can always take the demo to try on at home and then come back – but for me, I just usually grab and go. It's my job as a consumer to demo the items. If I don't, then it's on me. If I shot this from the front you would see my nipples…
It's too bad because I loveeeee this color so very much from Junbug at Kustom9.
#3 It gets lost
Yes, with a shopping habit and a desire to blog frequently, my inventory is an ever changing being with pockets that apparently rival the black hole. Things sometimes get lost – even in my "to blog" folder – which I keep as tidy as possible. I normally get to the things I especially love first, and then work my way through (I think we all do this), but sometimes I just don't see it as it goes lower in my folders even though the items are very nice and well made. These boots from [Monso] for example, I really didn't remember I had them and they're great!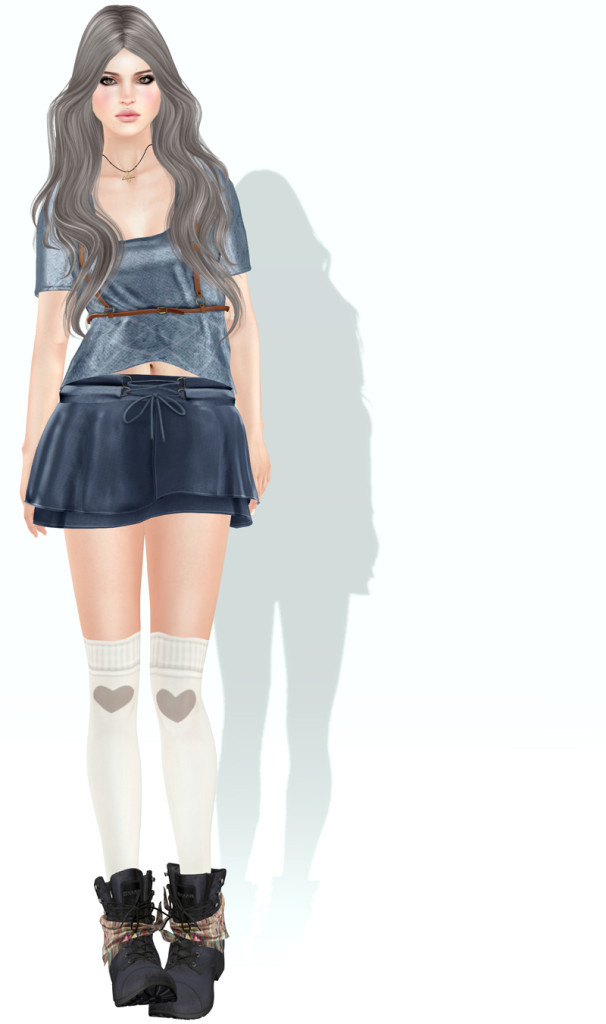 Incoming favorite event, Shiny Shabby!
The Looks
Skin: Glam Affair Katra (asia) *@Skin Fair*
Lips: Mudskin YumYum Lips + Teeth (light)
Moles: Belleza Tess *@Skin Fair*
Hair: Exile Electric Soul (naturals) *New*
Dress: Enfant Terrible Magic Ride (blue) *@Arcade*
Necklace: Zenith Butterfly Necklace (light gold)
Ring: Enfant Terrible Disco Ball Jewelry (gold) *Kustom9*
Skin: Glam Affair Katra (asia) *@Skin Fair*
Lips: Mudskin YumYum + Teeth (light)
Hair: Exile After the Rain (Natural Fusion)
Dress: Junbug Mademoiselle Coco (canary) *@Kustom9*
Shoes: Just Design Chantal *@TCF*
Headband: Glow Studio Sepia Flowers Headband *FLF*
Gloves: Erratic Cora Gloves *@Arcade*
Skin: Glam Affair Katra (asia) *@Skin Fair*
Hair: Exile Electric Soul (naturals) *New*
Top: Fishy Strawberry Anais Boho (montmatre) *@Uber*
Skirt: Fishy Strawberry Rhapsody Skirt (blue) *@Uber*
Socks: Quirky Lovely Socks (lights) *New @ IDK*
Boots: [Monso] My Vintage Ankle Boots (blue) *@ Uber*
Necklace: LaGyo Laura Layered Necklaces Symbol (gold) *@ Collabor88*