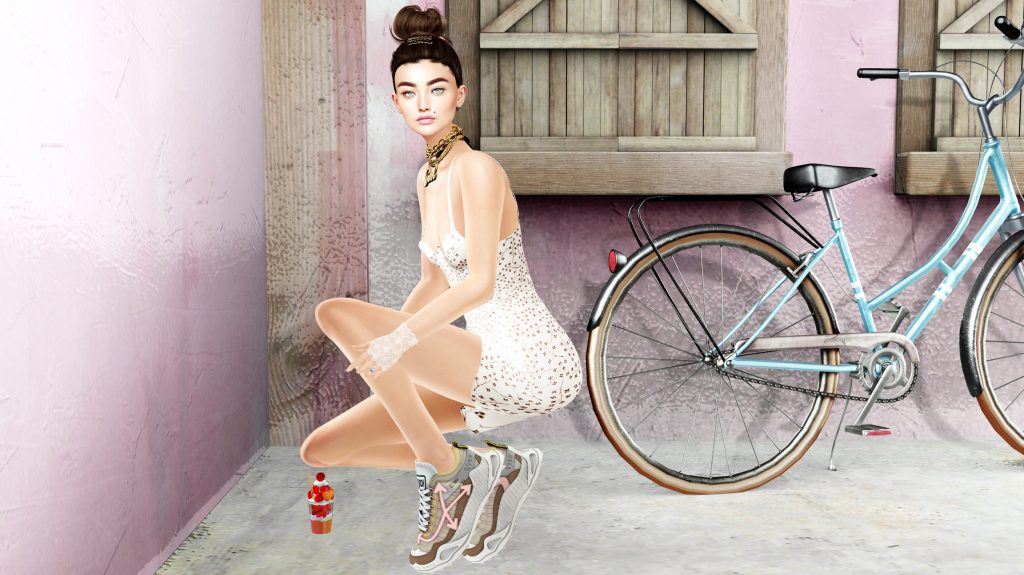 Around Boston, things are looking much more "normal." Traffic is back to offensive levels; people are stepping out and about; it almost feels … familiar. I am also stepping out these days, as I am now fully vaccinated and beyond grateful. That second shot knocked me out for a day though…
To celebrate, I decided to pose my Second Life avatar in an awkward perch and pull out some old hair that I still really like. But you should focus on my new BoM skin from The Skinnery, which is just gorgeous.
Until next time…which is probably going to be a week or so, as I'm "stepping out" of Boston and heading down the Beach.
xoxo
---
Head: LeLutka
BoM Skin: [the Skinnery] Paige (LeLutkaEVOX) sorbet **@Uber**
Hair: DOUX – Cardi Hairstyle
Necklace: Bauhaus – Milano Necklace
Dress: Stories&Co. Edith Dress – Botanic **new @mainstore**
Gloves: [ kunst ] – Sophia Gloves **@Fameshed**
Kicks: Bleich – Odyssey – Mix 7