This is the one of the new three new LeLutka heads I was most liking the look of in the previews. As usual, none of my screenshots are post processed in any way outside of basic cropping.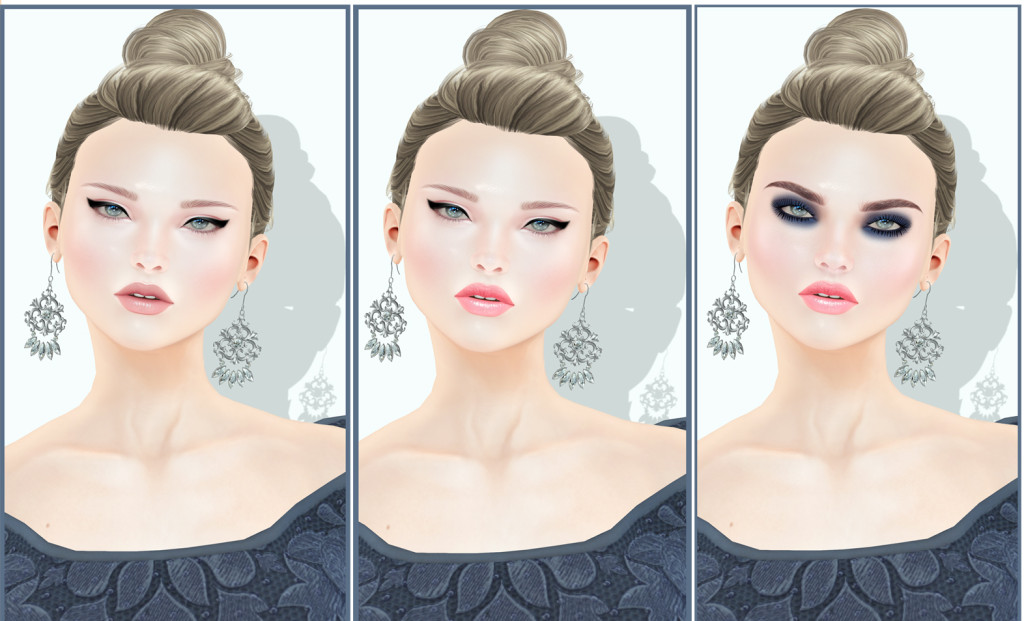 On the far left you see Stella "straight out of the box." The eyelashes are not my favorite, so I have been hiding them when wearing subtle eyes, but other than that, this is exactly how she comes. I love the eyebrows on the base skin so very much. In the middle you see Stella with Glam Affair lips added. There are two new lines of lip appliers that you can pick up – but no fatpack for them…yet? On the far right you see Stella fully made up with the Megan applier from Glam Affair in the arctic tone. There are 8 skins, 8 lips and 8 eye styles included on each HUD, as you may have seen. The perfect Stella face for me is the eyebrows on the base skin, and lips/eyes from one of the many appliers now available. Because the Glam Affair appliers are so incredibly flexible, I can do just that. Voila, my perfect Stella…now Gillian.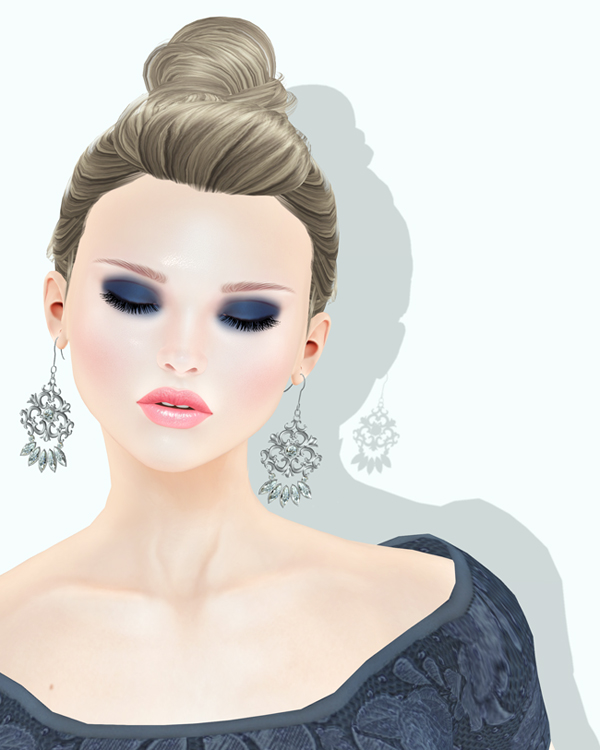 I do think these heads are different than the others, but I don't like them any more or less than the first round. They are all incredibly done and so easy to make unprocessed photos look sharp and clean. I do not like Photoshop for review blogs like mine, because it can really change things from what they are in world.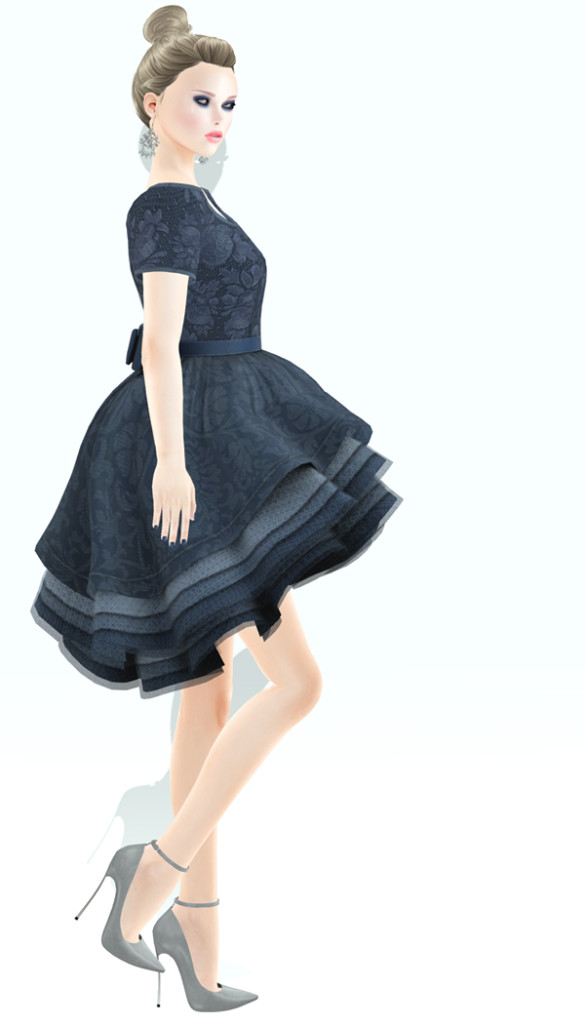 My absolutely magnificent dress is new from The Secret Store. I love the color and the layers upon layers of ruffled skirt. It's masterfully made and is available only at the main store. How refreshing is that?
The Look
Head: LeLutka Stella *new*
Appliers: Glam Affair Megan *new*
Hair: Chemistry Amelia
Earrings: PC Rococo Chandelier
Dress: The Secret Store Carolina Ruffle Dress (anthracite) *new*
Shoes: Maitreya Gold Liason (grey)