…the ease of a T-shirt in a very expensive dress, said Karl Lagerfeld.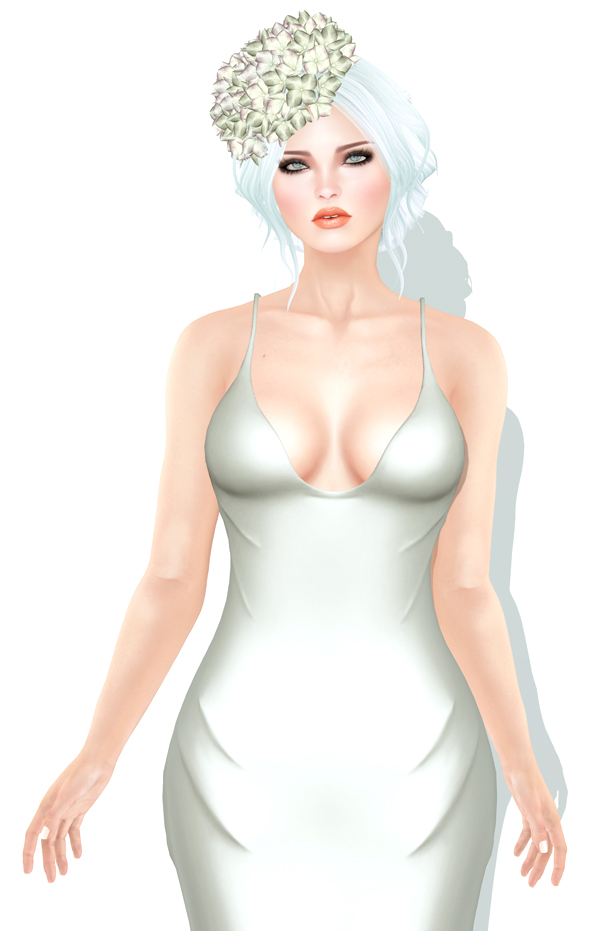 This unique (and expensive) dress from GizzA will be worn only for you all because I would have nowhere to wear it in SL. I am not wearing the hydrangea chest accoutrement it also comes with because I looked like Zsa Zsa Gabor, although it's quite spectacular. The gown portion is really quite simple so the flowers make it special. Here are some more special dresses I like.
.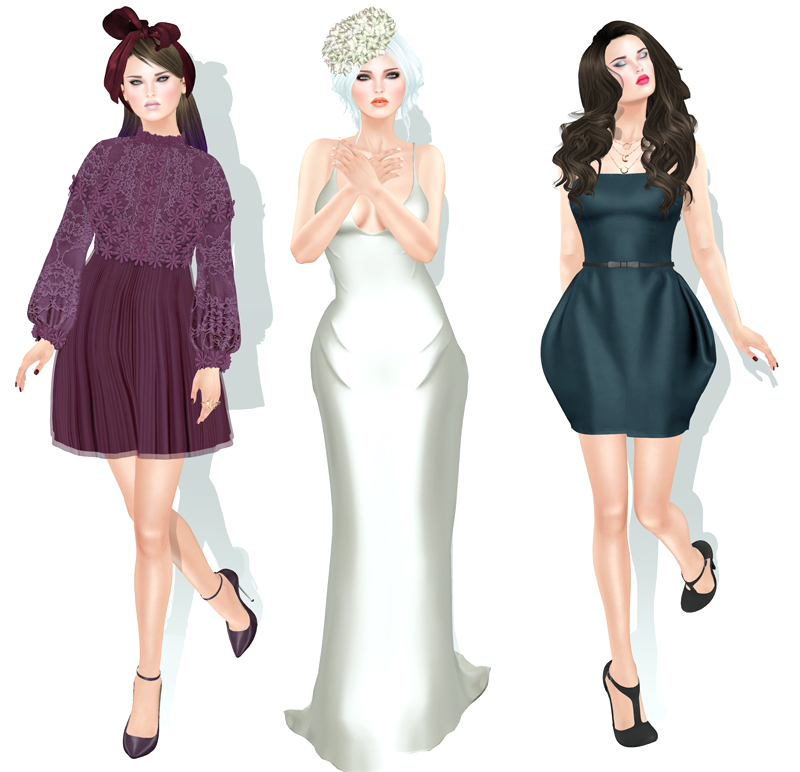 I am wearing mesh heads in all these snaps, and I have been having too much fun playing around with all of Glam Affair's appliers. With 4 new ones to choose from, there's a huge number of ways to combine your favorite colors and eye styles.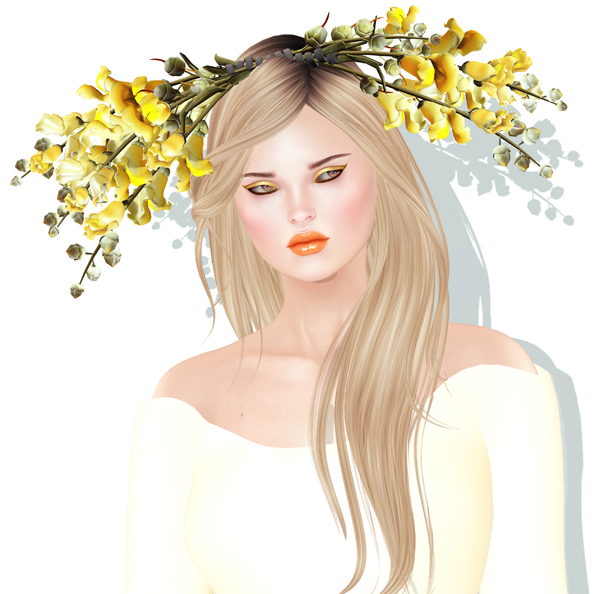 Due to some past fitting issues, I was hesitant to try this new dress from {Junbug}. I did though, primarily for one reason. The color. Pale yellow is my absolute favorite color and I could not resist. I also saw that with a higher neckline, I was less likely to have issues showing nippleage. I do like it but it was expensive for the quality, IMO. However if like me, you have to have something in the most beautiful color on earth, this will meet your need 🙂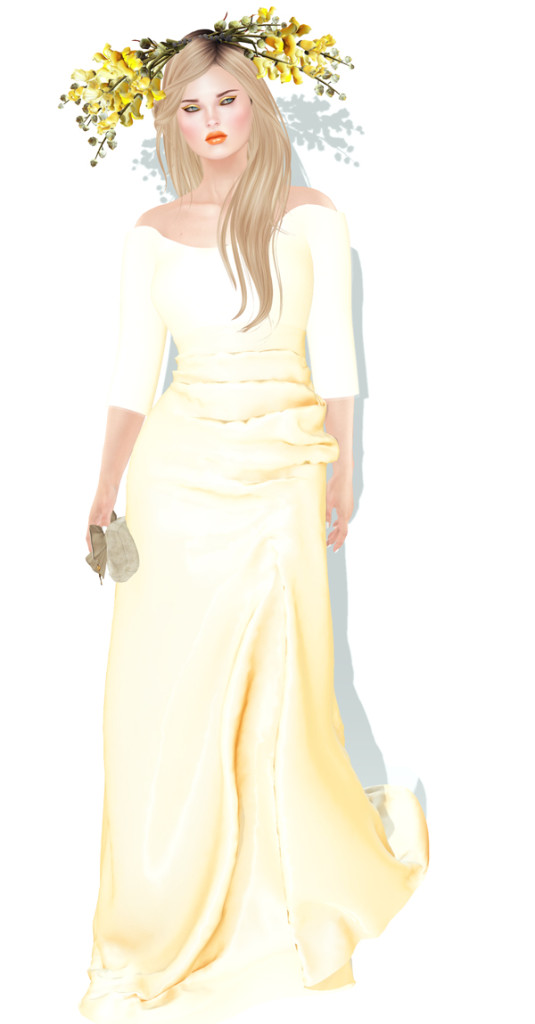 The Looks
Head: LeLutka Karin *new*
Skin appliers: All from Glam Affair *new*
Eyes: [Buzz]
Lashes: MC Falsies
Hair: Wasabi Pills Irene (ethereal) *new @ Fameshed*
Dress: GizzA Hydrangea Gown (cream) *new*
Head: LeLutka Lotte *new*
Skin Appliers: All from Glam Affair *new*
Eyes: [Buzz]
Hair: Chemistry Aria
Headscarf: GizzA (gacha)
Dress: GizzA Cara Dress (plum)
Rings: Cae Phases *new @ Fameshed – anniversary gift*
Shoes: Maitreya Gold Liason (plum)
Head: LeLutka Lotte *new*
Skin Appliers: All from Glam Affair *new*
Eyes: [Buzz]
Hair: Chemistry Lila V1
Dress: Celoe May Dress (marine) *closing – sale*
Necklace: Cae Phases *new @ Fameshed*
Shoes: Fri.day Audrey Pumps (abyss – Maitreya)
Head: LeLutka Lotte *new*
Skin Appliers: All from Glam Affair *new*
Eyes: [Buzz]
Hair: Exile Temptation Waits *new*
Flowers: Lode Snapdragon (yellow – gacha) *new @ Shiny Shabby*
Dress: Junbug Andel (sunshine) *new @ Fameshed*
Clutch: Zenith Bow Clutch *new @ Fameshed – 3rd anniversary gift*