When I put an outfit together – in RL or in SL – I am always drawn to clothes that I can feel feminine and still comfortable in. There are outfits I post here that I wear (or would wear) in my real life (although right now in Boston there is literally 6 feet of snow on the ground), even outfits with a hard edge or more severe styling will have elements of softness.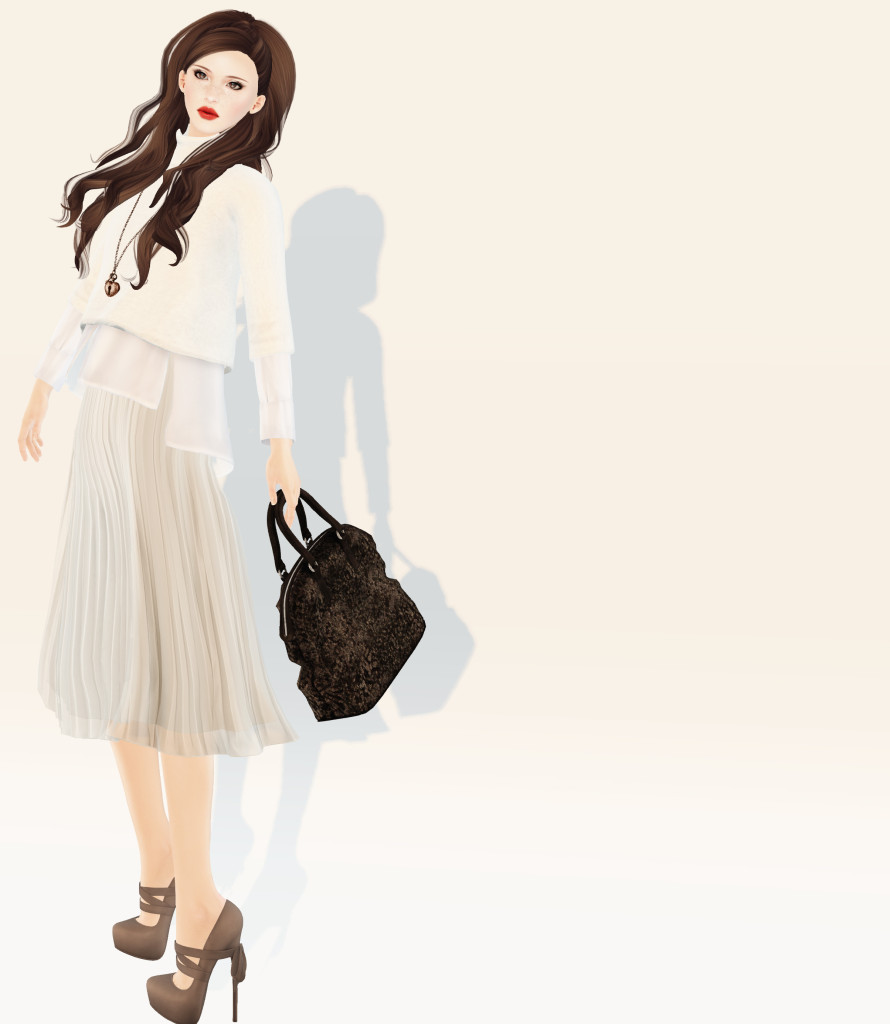 I am deeply in love with this skirt from Ison. I have no idea when it was released but it's taken a spot on my "favorite things since I returned" list. It reminds me of something Ginny would have made <3
I could have added a slightly different shoe – chocolate with a stacked heel. Eudora has some awesome ones – but I didn't want to change out feet and Fri.day makes lovely shoes for Maitreya and Belleza too. I <3 flexibility.
Body: Maitreya Lara V2.1
Skin: Glam Affair Sia 07 (f) Europa (at Feb Collabor88)
Eyes: Ikon Hope Eyes (scoria)
Freckles: DeetaleZ chocolate splits
Hair: Lamb Illuminate (at Feb Collabor88)
Top: COCO Sweater w/shirt (white)
Skirt: Ison Pleated Midi Skirt (eggshell)
Shoes: Fri.day Cora heels
Necklace: Noodles and Waz: Vintage Romance Necklace (at Feb Collabor88)
Bag: Reign Sparkle bag cocoa (gift at Fameshed)