You know the rest of the song!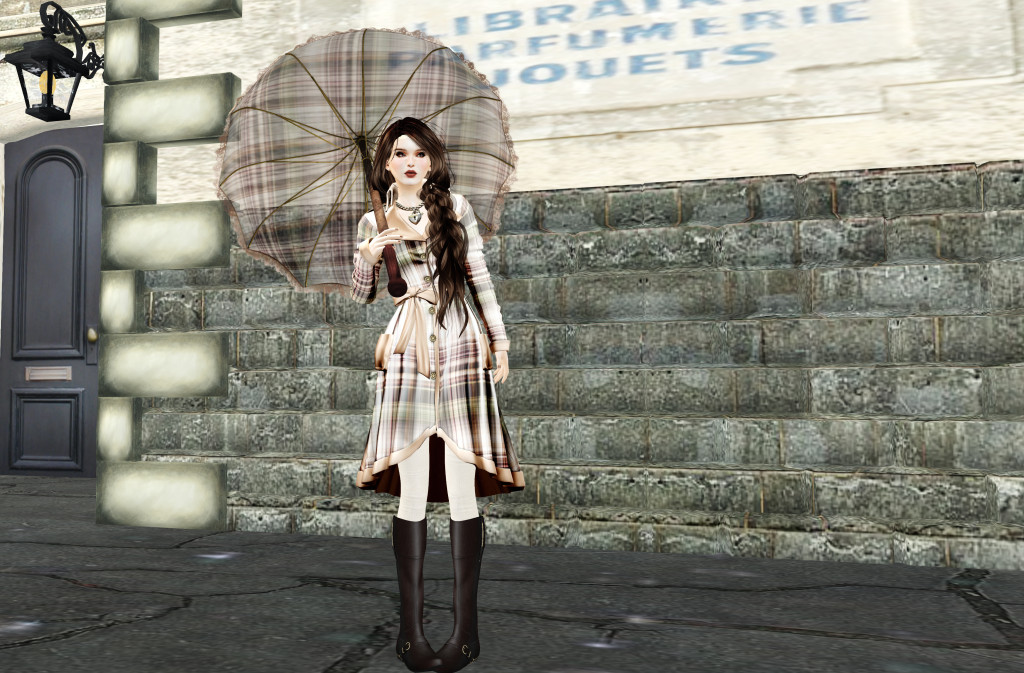 I don't photoshop my snapshots from SL. I am not really artistic in ways outside of personal aesthetics and putting things together, whether decorating in my RL home or decorating myself 😉  In SL, I have always just shown the things I wear as I see them in the world. That said, I greatly admire the bloggers and Flickerites who are so obviously gifted in creating not just "looks" but experiences as you view their pieces.
In fact, for photos I rarely leave my little slab in the sky. However today, as I continue to battle what can only be described as the worst winter I have ever (seriously) seen in my life in Boston, I felt like a little TP out of my attic so to speak.
My JD LouLou boots have once again crept into my styling. They are so versatile and are similar to boots I own and would be wearing all the time IRL if I didn't have 6 feet of snow outside my door. I thought hell was all fire and brimstone but it turns out, it's an especially bad winter in New England.
Body (inc hands and feet): Maitreya Lara v2.1
Skin: The Skinnery Blair (champagne)
Lips: Izzie's matte lips (brown)
Freckles: Deetalez
Hair: Diva Angelica (brown diamond) at Love is in the Air (I think!)
Coat: Purple Moon Madison Raincoat (brown) at Feb L'accessoires
Umbrella: Purple Moon Madison umbrella (brown) at Feb L'accessoires
Tights: Izzie's Cozy Tights (for Maitreya)
Boots: JD LouLou for Maitreya Lara (earth) at Feb Fameshed
Necklace: Yummy chunky heart and key (silver) at Feb Collabor88