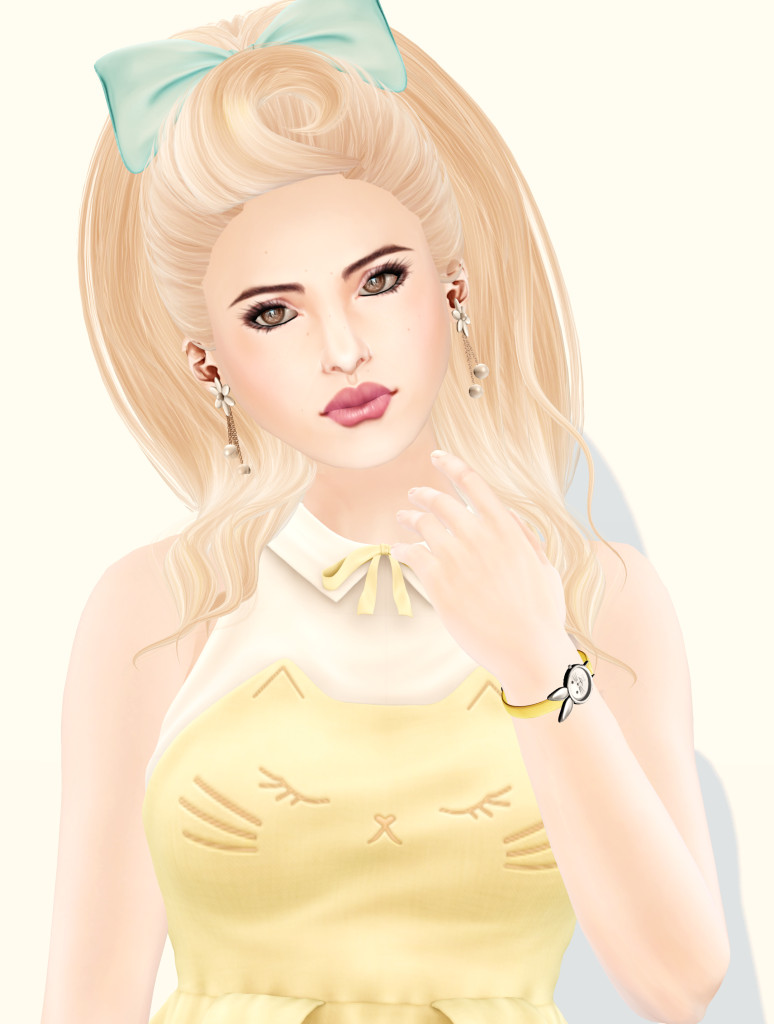 This is AtiK "Doria," new at Skin Fair. First time wearer and I think her face is very sweet. She only came with 2 versions, one with cleavage and one without. It also came with appliers for Slink hands and feet but there are no Maitreya Lara appliers available that I could see at the event or the main store. There was one version of eyebrows, but I actually didn't mind the contrast with the dark eyebrows. There's something doll-like about the face, which I think can be attributed mostly to the lips.
I know there is no standard mesh body in SL. But there are 3-4 that are most worn. I wish that more skin designers would consider adding appliers for those major bodies, to make it easier for us to wear their skins. I know it's more work and it also must mean managing x number of extra appliers for x versions, but I would think you'll sell more skins in the end?
Incoming complaint…
On the topic of appliers, I find it insane that some charge as much as they do, while others include them at no cost or offer them for a nominal cost seeing as you have already purchased the skin(s). To be clear, if I just paid $1500L for ONE makeup in ONE tone, don't charge me $XXXXL for appliers for every single tone that you sell (that I will never wear). I don't mind paying for appliers of course but if you want people to wear your skins, then make it easy for them to do so by offering the tones for purchase separately too. The whole thing reeks of a cash grab quite honestly.
Moving on…
My kawaii dress is from Atomic, always a pleasure to wear. Honestly, I don't do a ton of head-to-toe kawaii, but I can't resist anything with a kittycat. My hair is new from Olive and my shoes are gacha items (I cannot believe I got the two colors I wanted first try!) from 2PM at Kustom9. My bunny watch is by the ever talented Izzie Button at TDR. Upcoming post on her Romy skin soon…!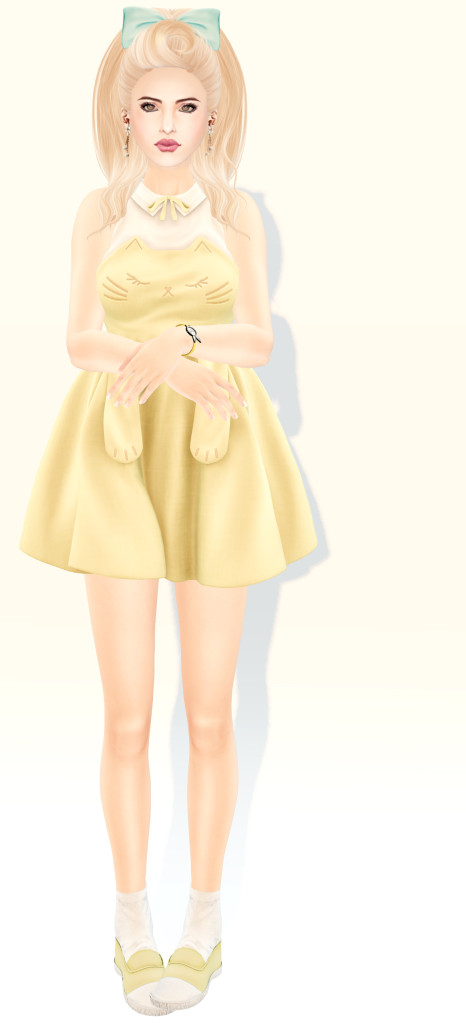 The Look
Skin: AtiK Doria (light) Natural *New at Skin Fair*
Hair: Olive the Grace Hair *New at Kawaii Project*
Dress: Atomic Vintage Kitten (set 6) *New at Kawaii Project*
Watch: Izzie's Bunny Watch (yellow) *New at TDR Fusion*
Earrings: Izzie's Pearl Earrings (ivory)
Shoes: 2PM Nana shoes (lemon) *New at Kustom9*