Or so they say…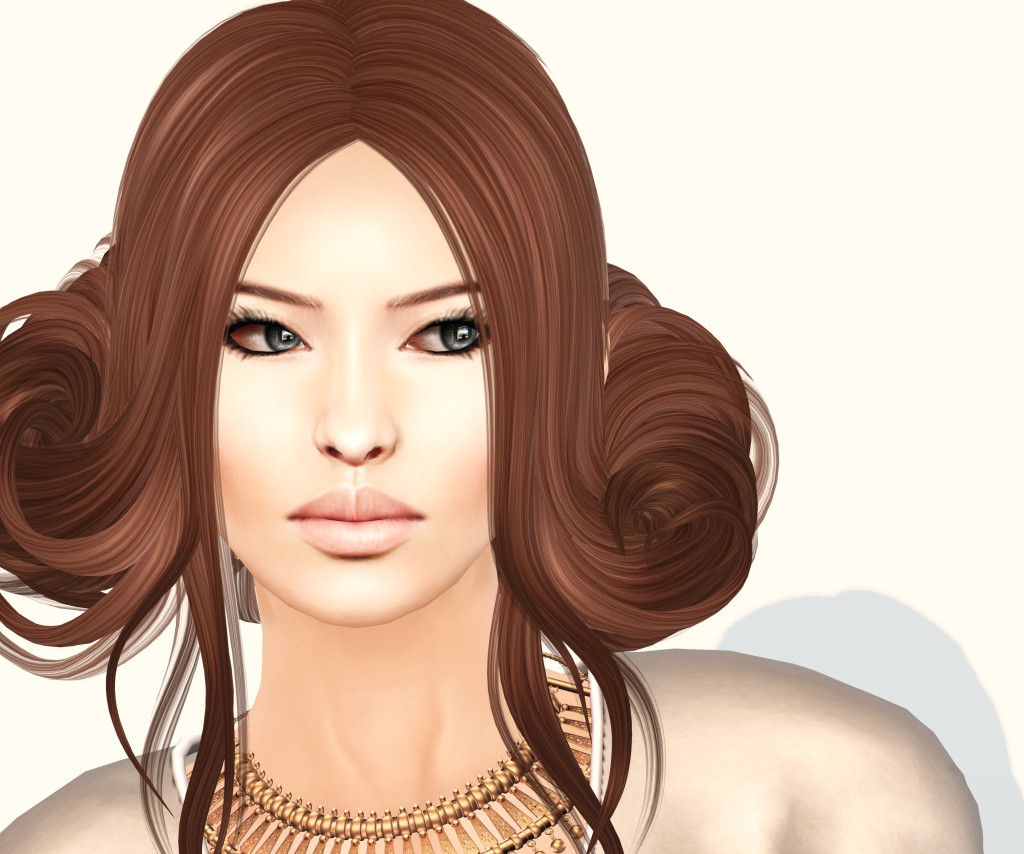 I have to say I don't feel like "me" here. But that's OK. I'm stretching a bit; trying new things. In this case, the new "thing" is Egozy's Hyolee in the pale tone (that isn't very pale). Exotic, sultry and quite lovely.
I didn't look at many ads for Skin Affair in advance so I was pleasantly surprised with most everything I tried. This was one of the ones I thought might never actually be worn because it IS exotic, and I am most decidedly not. Incidentally, this skin comes with literally a bazillion different appliers for every type of mesh breast and "baby bump" ?????? I don't have any of those, but they are there if you want them and it's nice to see so much put into one pack for buyers. It also comes with eyebrows, cleavage tattoos, and hairbases a plenty.
I decided this skin called for something different.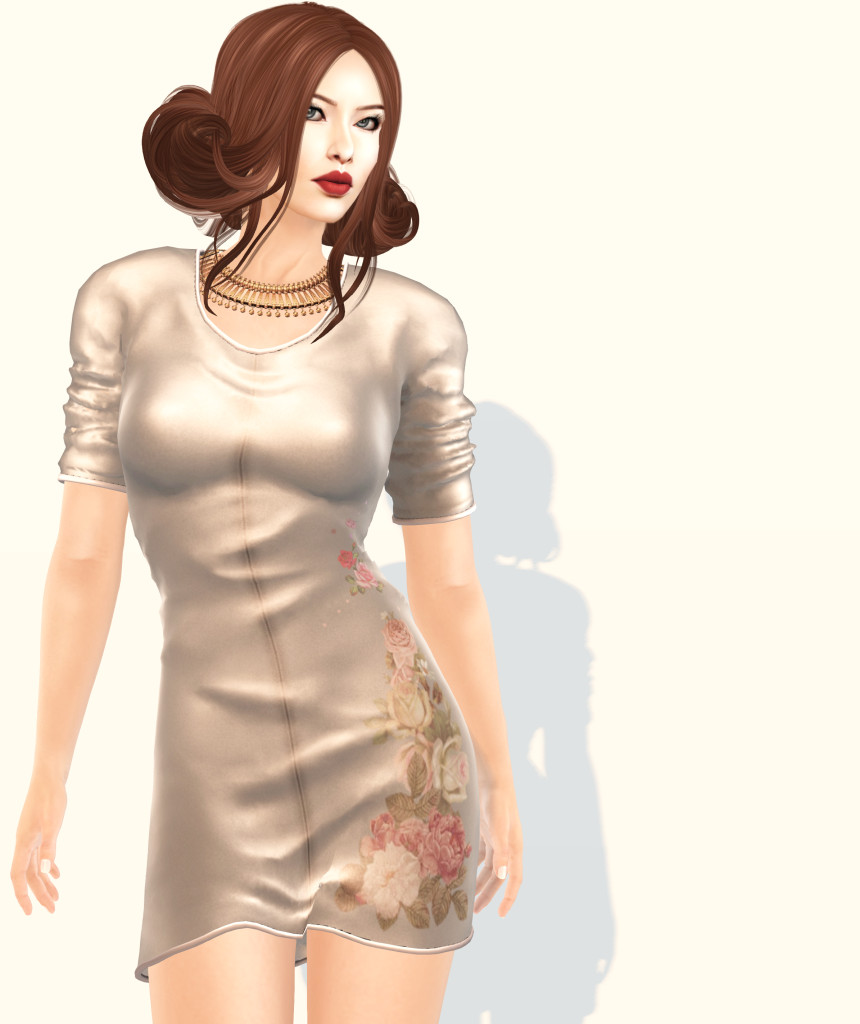 Futuristic and Eastern-inspired, a really interesting tunic dress from FCC. The white "Endless" set is a rare gacha item at The Secret Affair and comes with some very badass boots (and a belt which I am not showing here). The HUD that you get with the boots has many different options for boot, sock, and laces color so you can wear it with the other common tunics as well. I especially like the white Ultra set.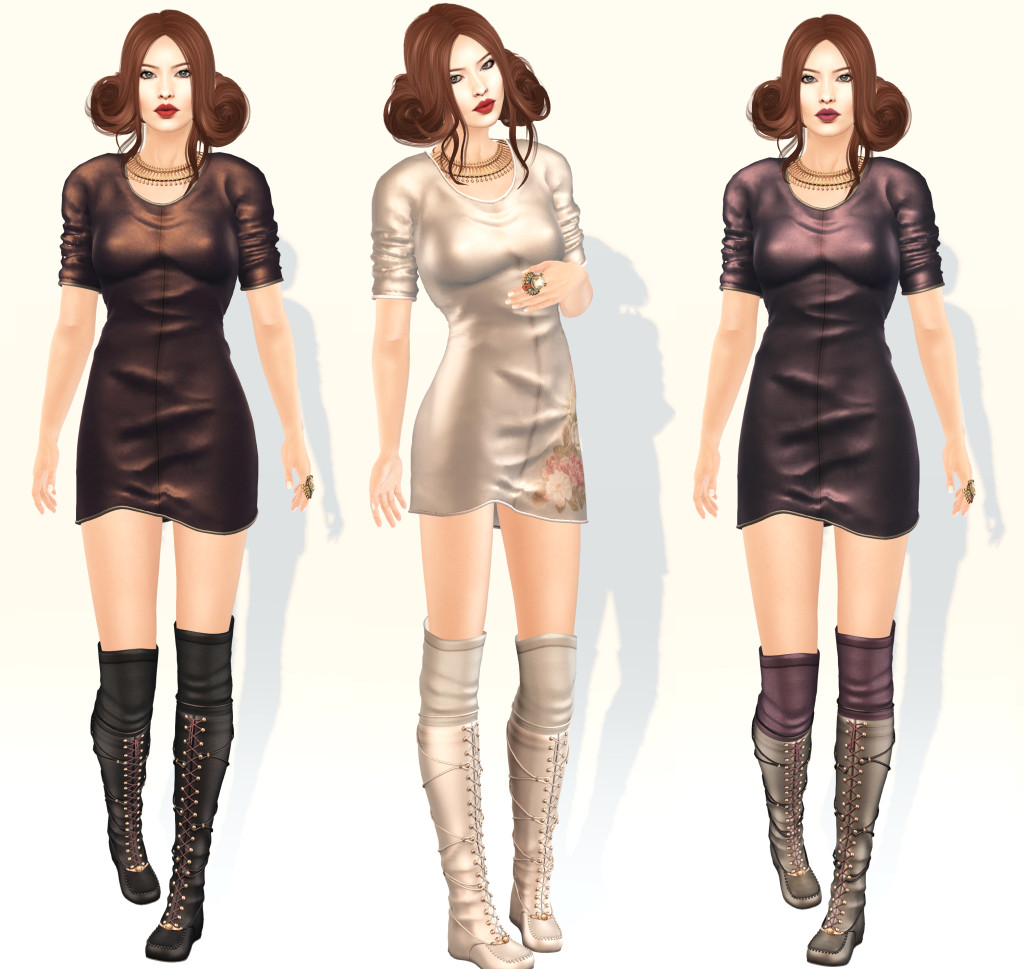 The Look
Skin: Egozy Hyolee (pale) *New @ Skin Fair*
Lips: Izzie's Matte
Hair: Truth Ramsey *New*
Dress/boots: FCC Endless Tunic White Rose Ultra (rare) *New @ The Secret Affair* (other colors shown mage and violet)
Ring: Zenith Farewell My Concubine (gold)
Necklace: Random Matter Shanti (copper) *@ Uber*