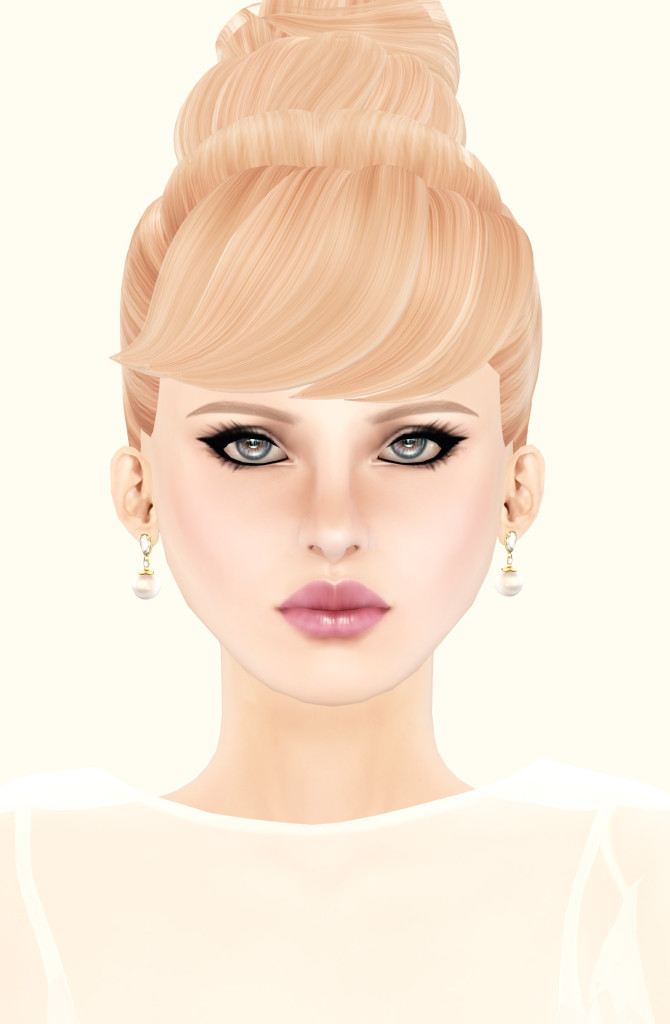 This is Aeryn, new from PXL at Skin Fair. Way back when, I used to wear and blog PXL from time-to-time so it's great to see Hart still creating. Aeryn comes in 4 separate makeups in your chosen tone with several options for freckles, moles, eyebrows and also included, SweetLips applier for your tone in the pack. I have not experimented with SweetLips yet because I feel like the mouth creates an expression that doesn't really suit me. Also, it seems you may need post processing to make it look good in photos?
Aeryn is very beautiful, pure and simple. I also like her with flaws – freckles and moles (there are several shade options for these; all tattoos).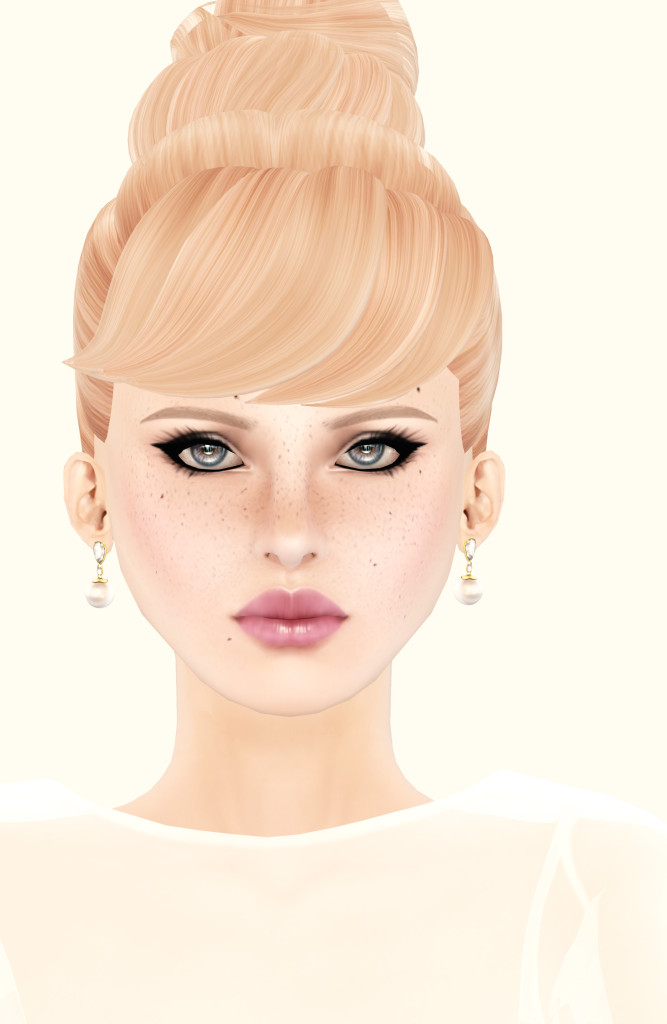 I felt like I needed a very simple, pure look to complement an almost ethereal face.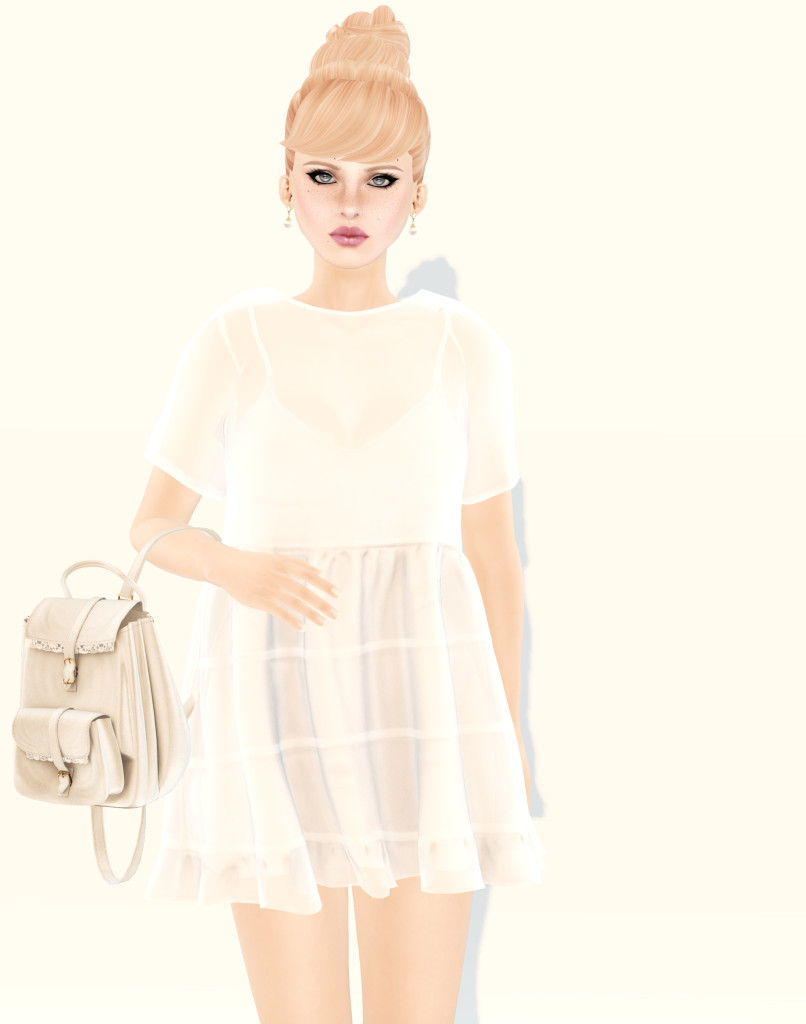 The dress is new from Pixicat at Kustom9 and includes a very sheer dress and an underdress. Quite honestly, the sheer on its own is very sexy 😀 My bag is also new from Kustom9 and is from Zenith. My hair is Entwined Bella, new at TLC. Very sweet.
The Look
Skin: PXL Aeryn (PA) shown with and without dark freckles and moles *New @ Skin Fair*
Hair: Entwined Bella (dark blondes) *New @ TLC*
Earrings: Erratic/Aea Rose Pearl Earrings *@ Arcade*
Dress: Pixicat Sheer Dress *New at Kustom9*
Backpack: Zenith Casual Lace Leather Backpack (snow) *New @ Kustom9*