This is Roberta from Swallow, another new skin from Skin Fair.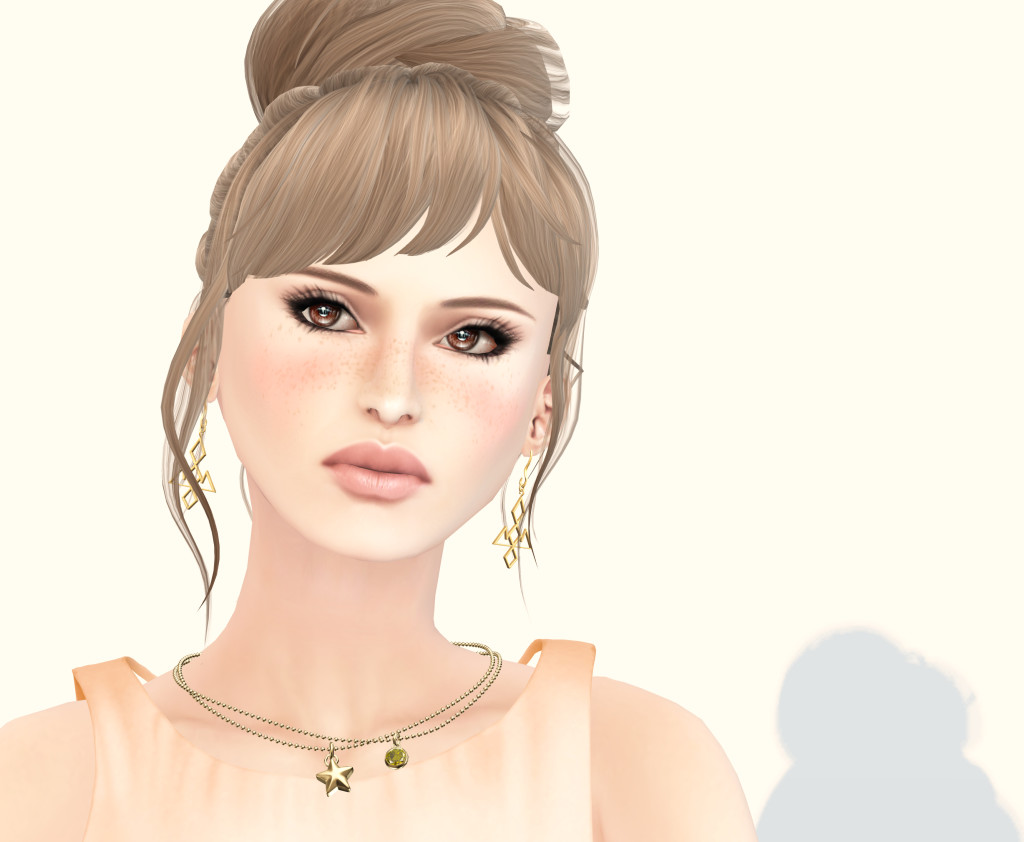 First let me say that I am wearing freckles that do not come with this skin. You can see a clean shot of Roberta at the end of this post. I added them for the simple reason that this skin does not come with any tattoo options. It comes in your chosen tone (I am wearing ivory) with four different eyebrow versions. You can buy appliers separately.
I like Roberta better close up than far away. She's very pretty but almost needs to be seen up close to make her special somehow.  You know when someone's personality makes them more beautiful the more you know them? It's kind of like that with this skin…or maybe it's just me, lol. Either way, a beautiful smooth face and peachy lips make her lovely.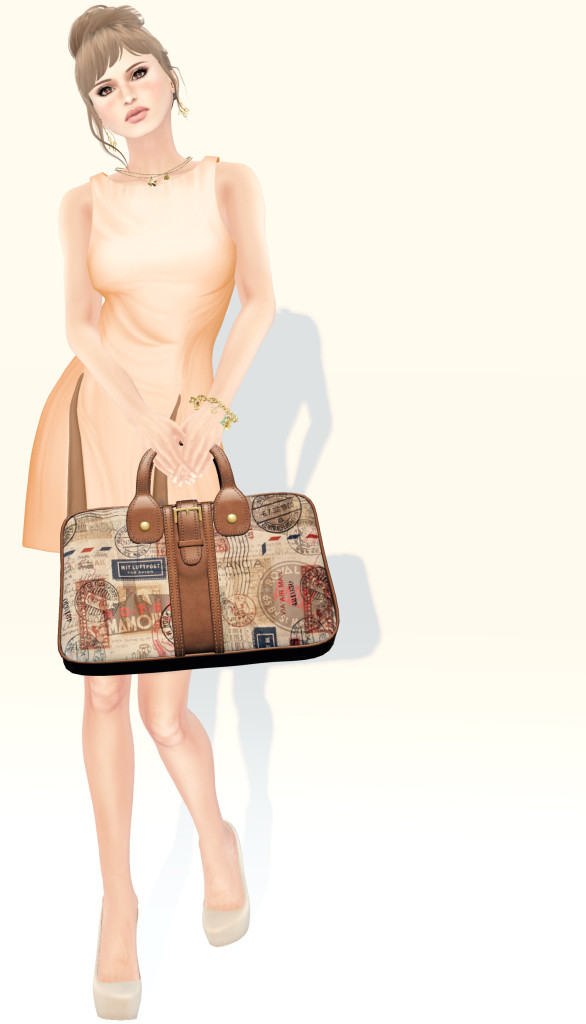 The pretty peach undertones of the skin lent themselves to this spring look, led by the new Glam Affair Brandy dress at Kustom9 and accessories from the new round of TLC. Also there is a big sale at Fri.day and everything is 50% off at the store, excluding gacha and giftcards. So, I'm off on a weekend trip to Paris!
The clean version of Roberta.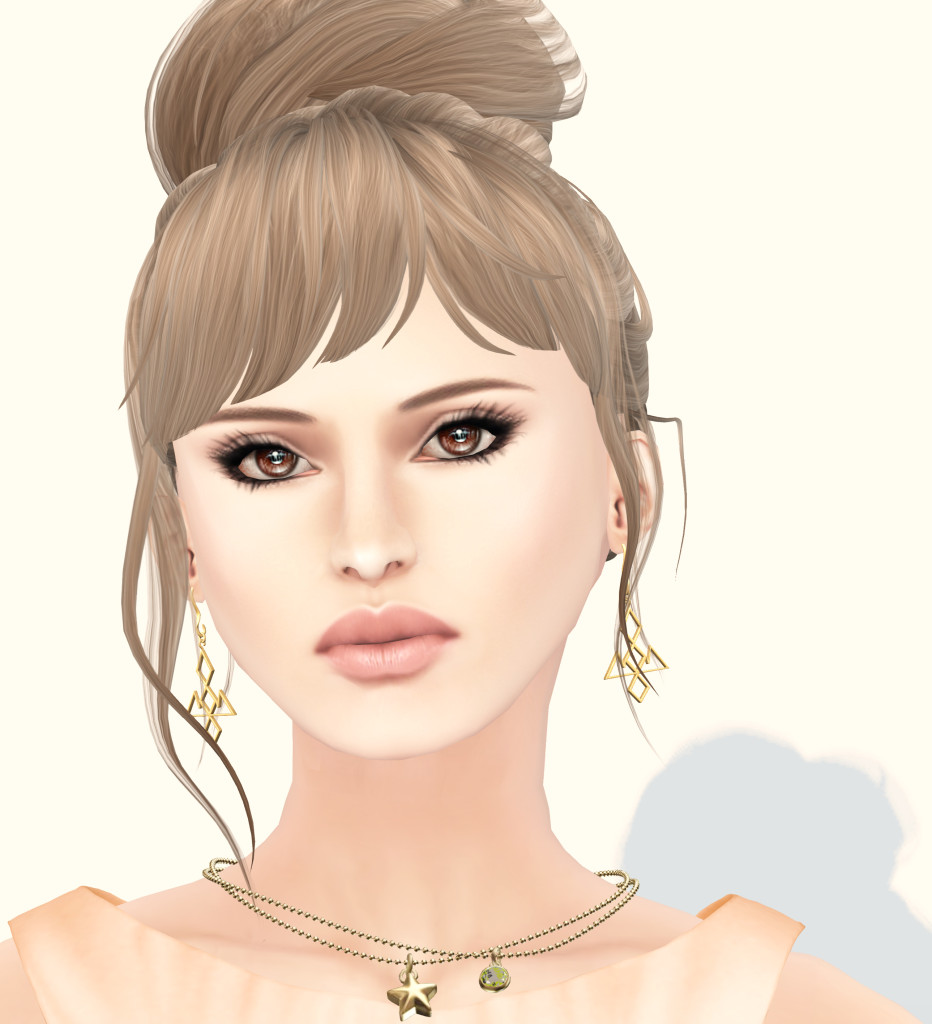 The Look
Skin: Swallow Roberta (ivory) *New @ Skin Fair*
Freckles: C'est la vie
Hair: +elua+ Hollis2 (ombre)
Dress: Glam Affair Brandy Dress (apricot) *New @ Kustom9*
Shoes: Fri.day Veronica Platforms (nude – Maitreya) *New – 50% off sale!!!!111*
Necklace: Cae Wish
Bracelet: Cae Wanderlust Paris *New @ TLC*
Earrings: LaGyo Symbol Earrings *@Collabor88*
Bag: Izzie's Weekender Postcard (both hands) *New @ TLC*