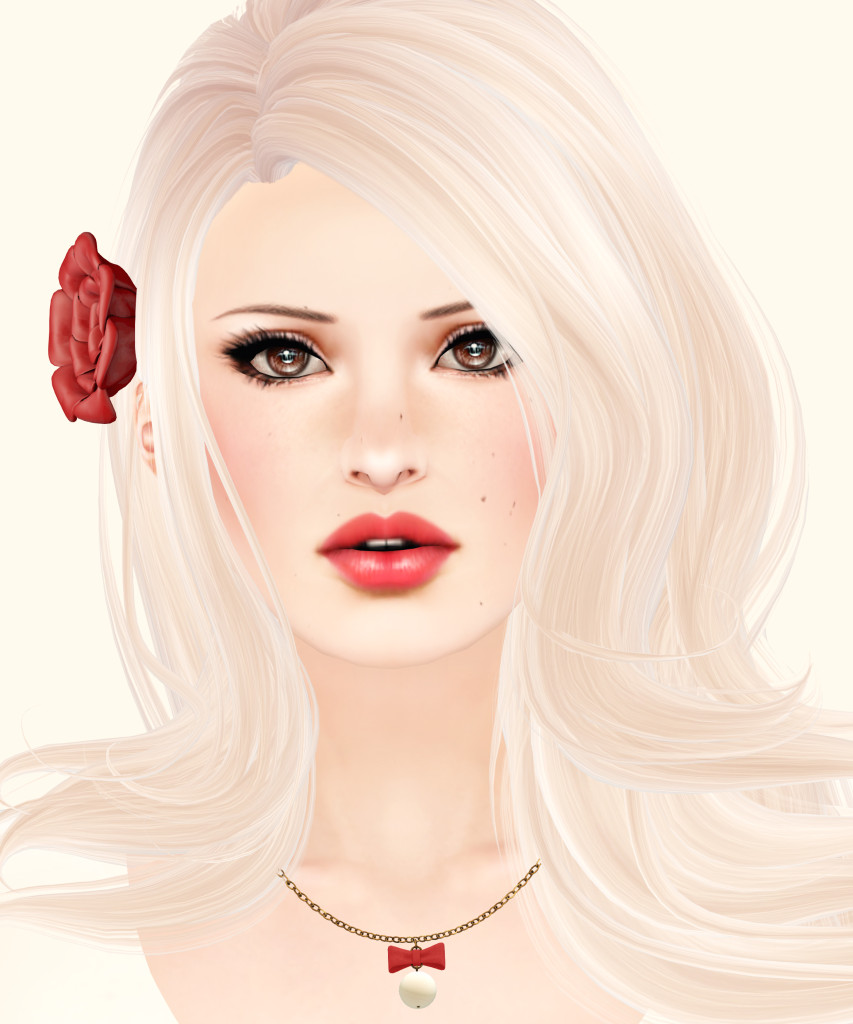 Rose from Mudskin, one of the prettiest new skins for me at Skin Fair. There are 7 makeups (from memory) available per tone; this is #1 in the Sunny tone.
The skin comes with many different mole and cleavage tattoos, 2 versions of the skin (one lightly freckled, as above) and 10 different eyebrow versions, plus a no brow version. It also has 2 teeth tattoo options, one of which I am showing above. The only thing I would change about her really is the eyebrows, which are a bit too thin for my preference. Otherwise so pretty and youthful.
You can also pick up extra lips and many other tattoo makeup options to further customize your Rose.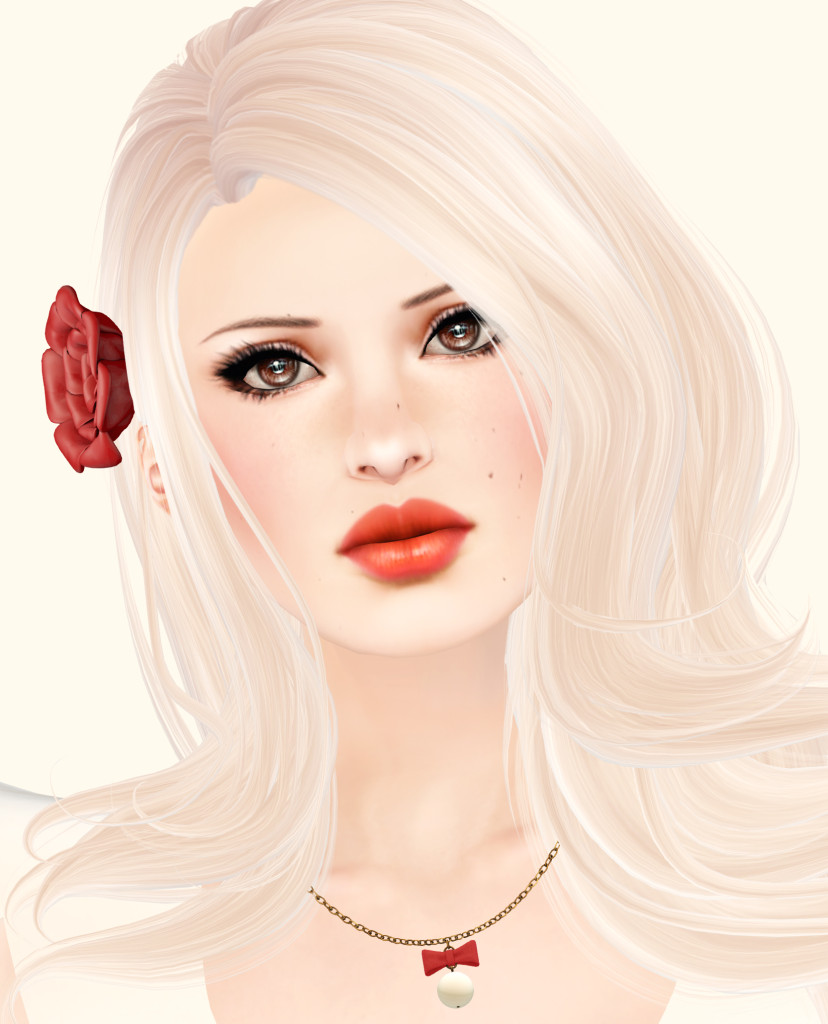 To go with Rose, most everything I am wearing has some amount of rose in the name…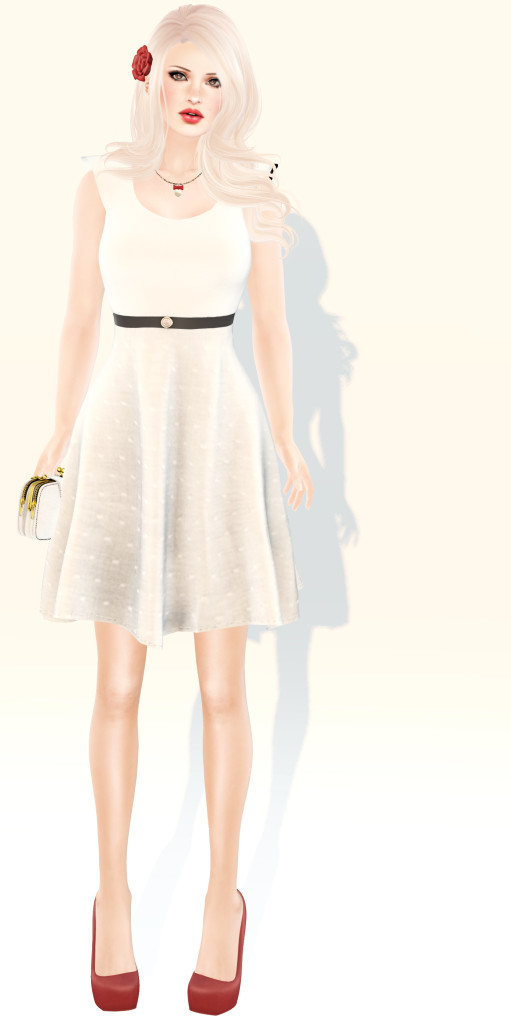 The dress is new from Wimey at Kawaii Project called La Vie en Rose. It's pretty in white but the black piping/lining on the left shoulder isn't the same as on the right (there is no lining there) so it stands out in pictures quite a bit as above. My shoes are once again new from Fri.day, the scarlet Veronica platforms, and my sweet clutch is from Glow Studio, new at TDR Fusion.  The Rosa hair from Olive is lovely with a color change rose (which you can also hide if you like), and is available at the new IDK event which just opened.
The Look
Skin: Mudskin Rose Makeup1 (sunny) *New @ Skin Fair*
Hair: Olive the Rosa (hud1) *New @ IDK*
Dress: Wimey La Vie en Rose (white) *New @ Kawaii Project*
Shoes: Fri.day Veronica Platforms (scarlet) *New*
Necklace: C'est la vie Cecily Necklace (red ribbon)
Clutch: Glow Studio Xfactor Clutch (white) *New at TDR Fusion*