There are skins I wear regularly that are so distinct, no one would ever wonder what I am wearing. Glam Affair is one. Belleza is another. Both these brands do impeccable work when it comes to creating varied and distinct skin lines, so expertly crafted it's no wonder they are some of the grid's most popular faces.
But within each line, the makeups open up such different styling options. Like with Tess, my favorite Belleza face to date (since I have been back anyway). You can wear the base version (makeup 0) and go simple and sweet. I am also wearing the light freckles and moles, add-on tattoos that come in your pack.  I really do prefer "flaws" to perfection. I am definitely not perfect IRL and it's so nice to be able to embrace that in SL too.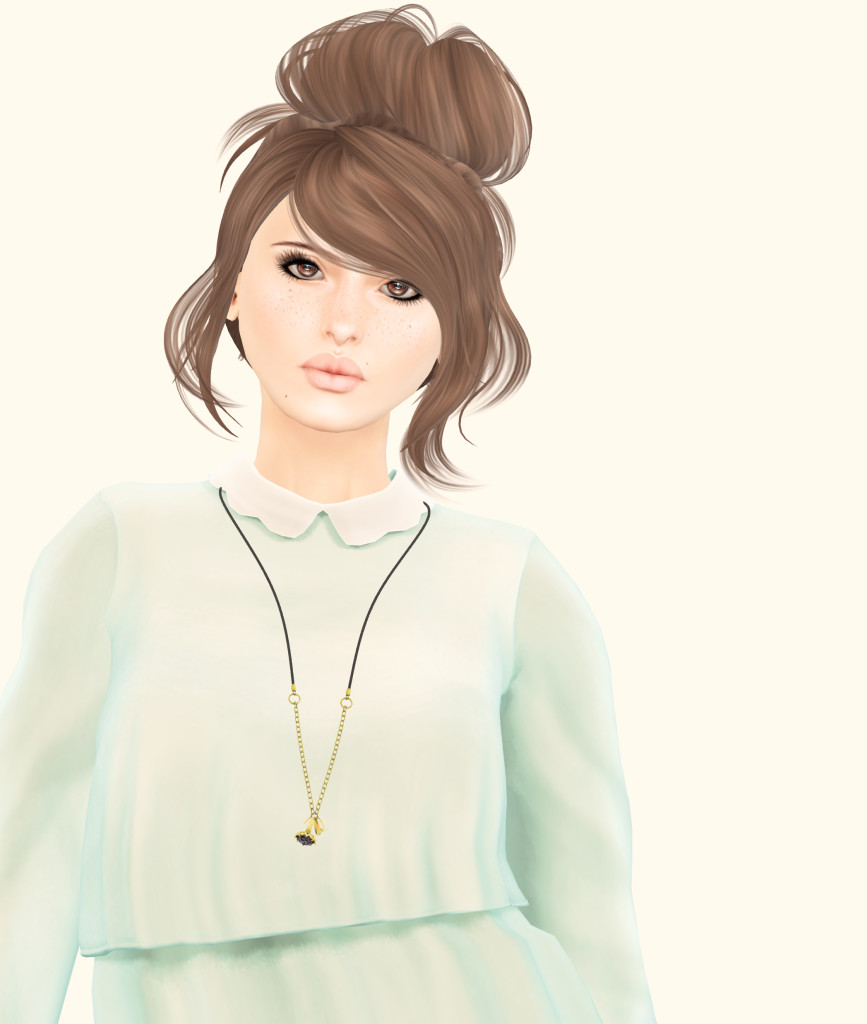 Or one like makeup 8 and go much more sultry.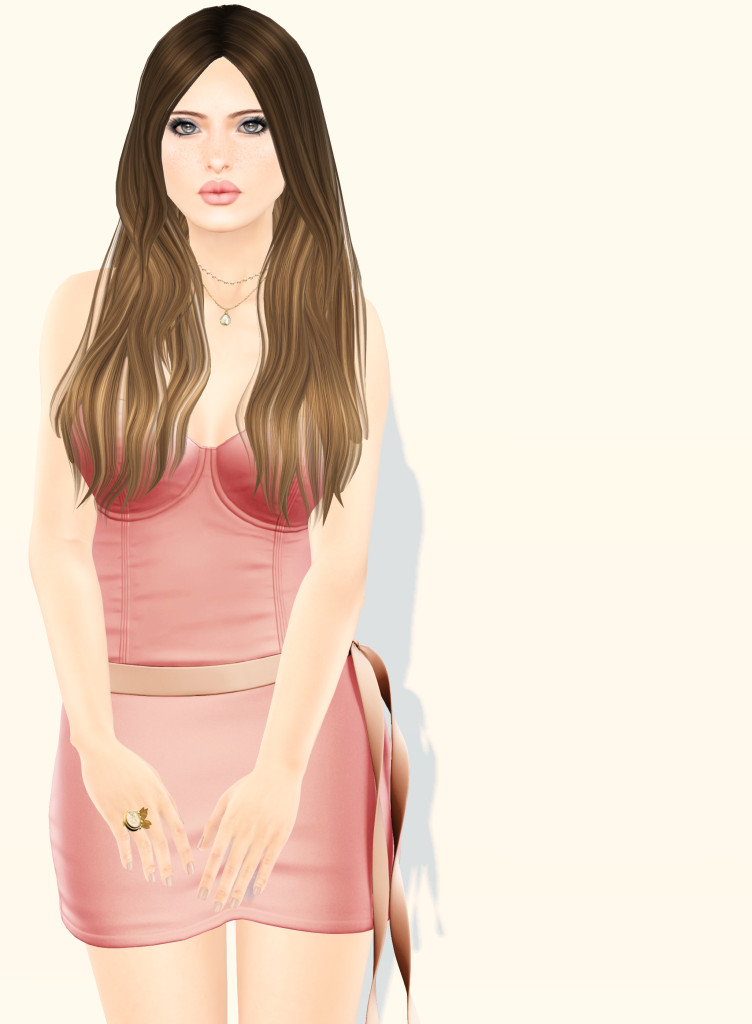 My favorite of the makeups is 5, with pale green eyes and neutral lips. Absolutely gorgeous.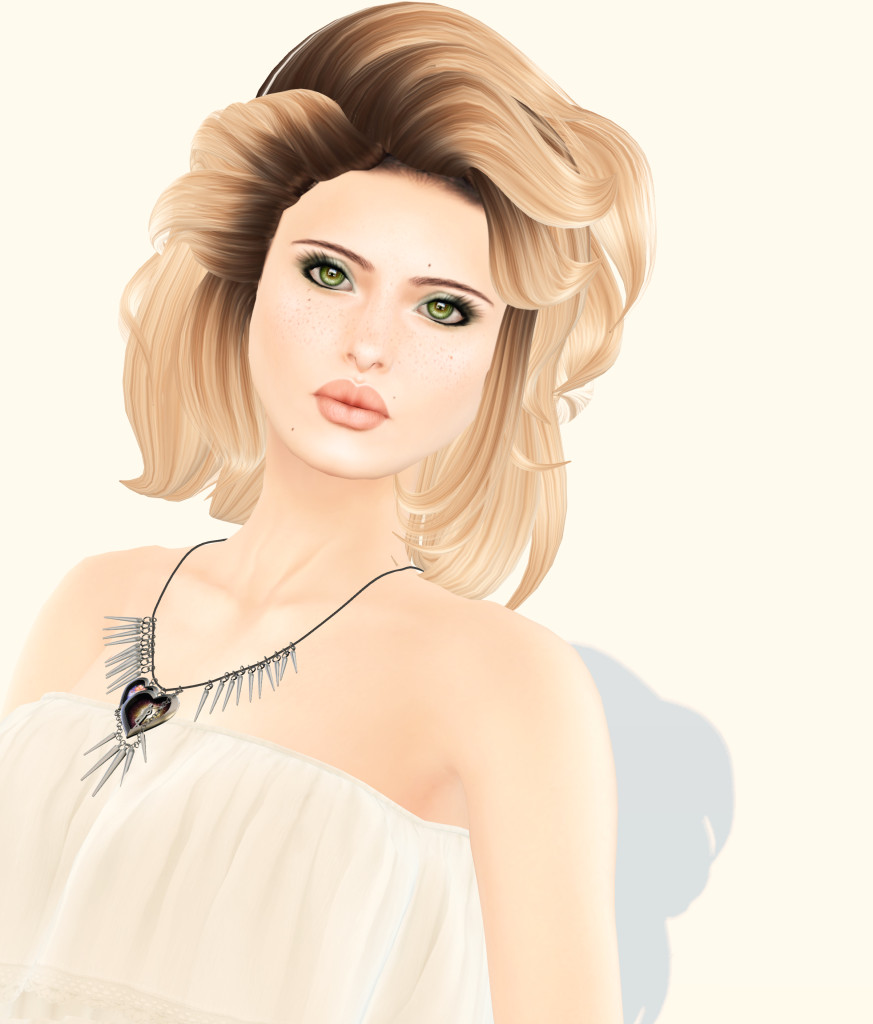 A whole spectrum of looks to create. My only nit with Belleza is that you cannot buy any of the tones separately so when you get a makeup, you have it in every tone. That's great for $1200L for example, but most of us have a tone or two we favor. I would like to get all the makeups for Tess in a Pale fatpack. *wishes*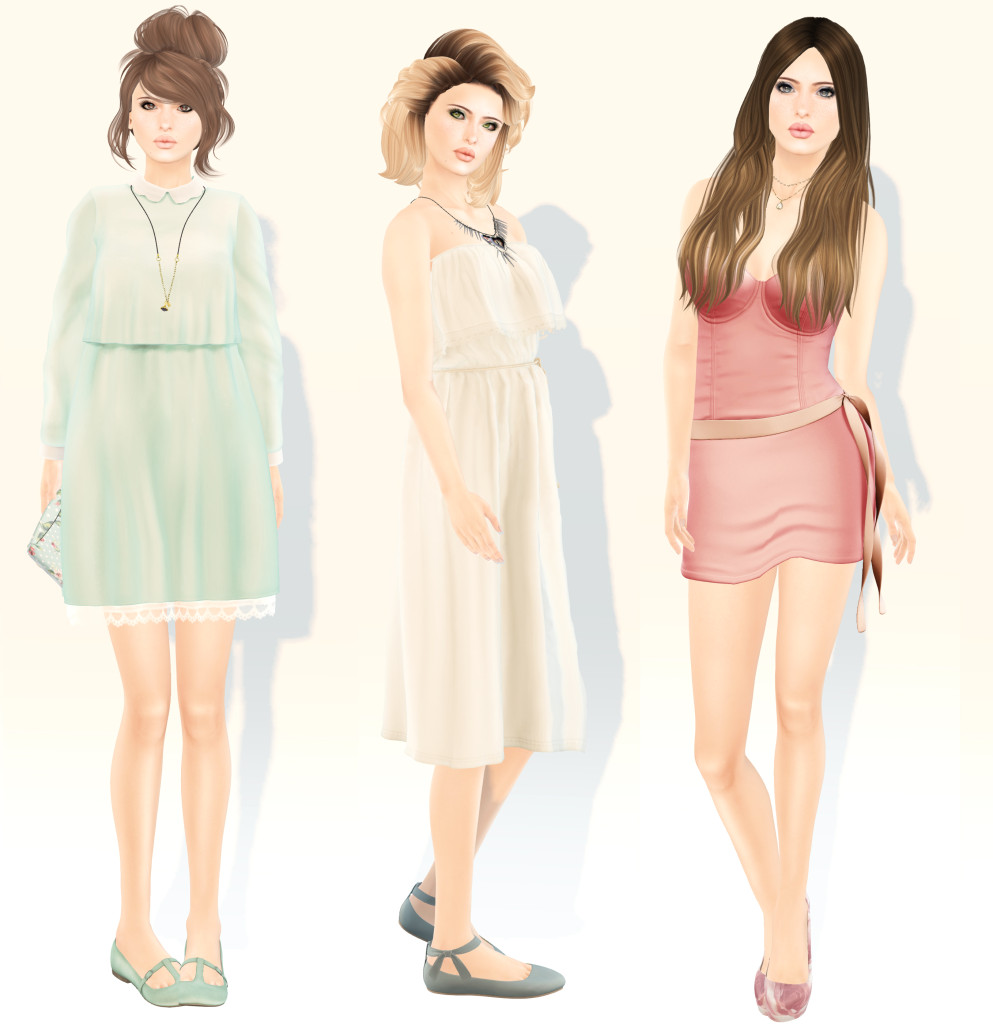 The Looks
Skin: Belleza Tess (pale) Makeup 0 *New @ Skin Fair*
Hair: Magika Beans
Dress: Dami A Feeling of Spring (4) *New @ IDK*
Necklace: Ecclectica Catherine Pendant (pale gold)
Shoes: Fri.day Darcy Flats (mint)
Clutch: Ariskea Les Roses Clutch (clearly) *New @ IDK*
Skin: Belleza Tess (pale) Makeup 8 *New @ Skin Fair*
Hair: LeLutka Kayla
Dress: Blueberry Vosqi Bustier Dress (pink) *New @ IDK*
Necklace: Random Matter Daphne Necklace *New @ IDK*
Ring: Bauhaus Movement Natacha
Shoes: Fri.day Veronica Platform (roses) *New*
Skin: Belleza Tess (pale) Makeup 5 *New @ Skin Fair*
Hair Moon Berlin *New @ IDK*
Dress: VINCUE Romy (pale 10) *New @ IDK*
Necklace: Ane The Fool Necklace (silver) *New @ Create Your Own Tarot*
Shoes: Just Design Chantal (leather) *@ The Chapter Four*