More from Shiny Shabby, the perfect retro, bohemian, vintage collection of treasures. It is so up my fashion alley. I won't ever tire of it. There is a very special necklace there that I am not showing yet because I need something worthy of it, but I cannot wait to style it!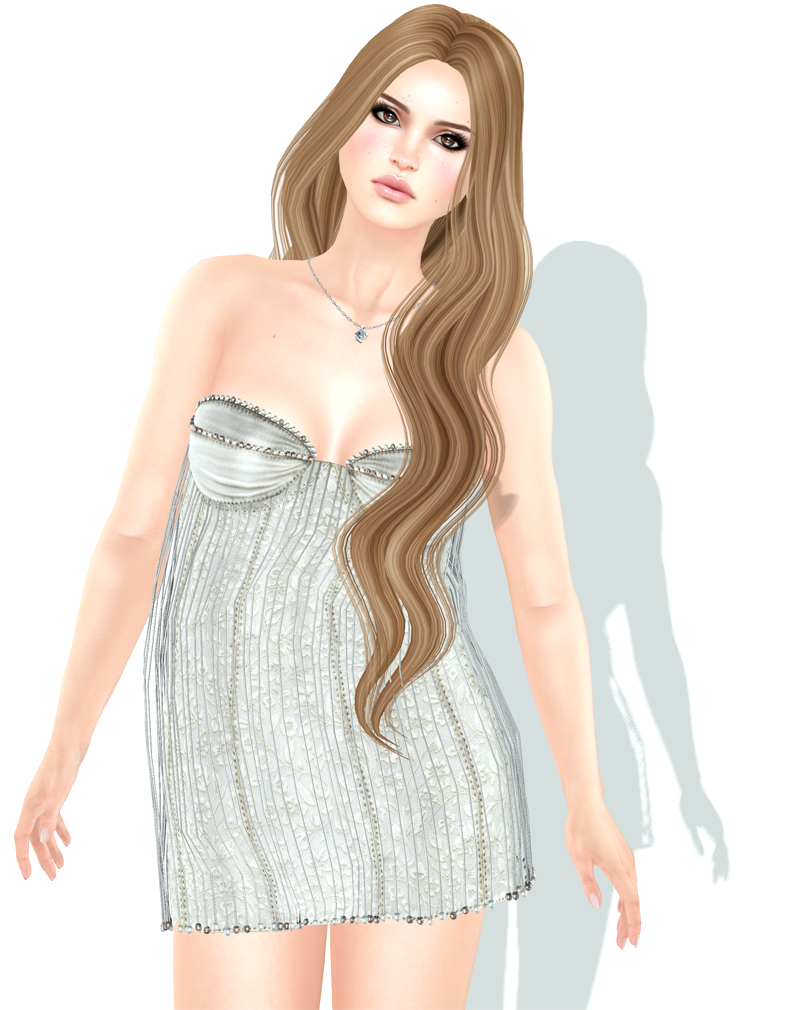 I would not be surprised if practically every shopper picked up the Willow dress from Enfant Terrible. In the snow color, the sparkles and beading are very wow. I would love a bodice like this and then a tea length tulle skirt in steel grey with a small tulle bow on the back. How pretty would that be??? Please make it so!
My necklace is from Cae at LevelUp. You can wear it two ways, with a single or triple gem cluster and many color change options for both metal and gem color. My hair is also new at Shiny Shabby from Entwined. This is a brand I only recently started wearing and it's quality hair.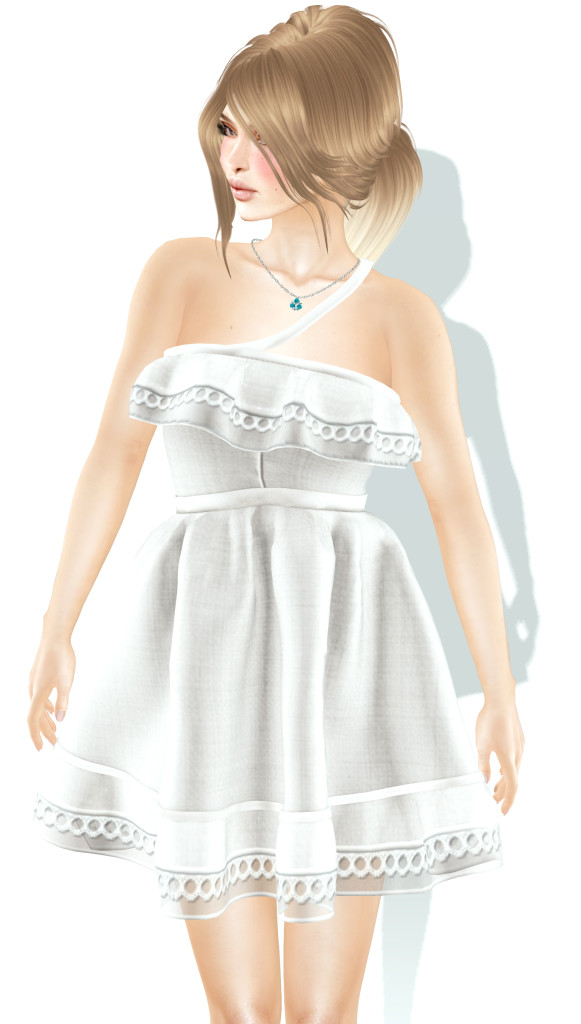 The Cae Goddesses necklace once again, this time in the triple cluster paired with a new frock from Les petite Details (LpD) for Shiny Shabby. LpD has been hit or miss for me since I returned because some of the dresses I have purchased in the past had system layer parts. This Elisabeth dress is 100% mesh and is very, very pretty in light sand.
My hair is new from Due at MyAttic, which opened today. Can I just say that the prices at that event are irresistible and much appreciated!
Together, two new dresses from Shiny Shabby make me a very happy girl.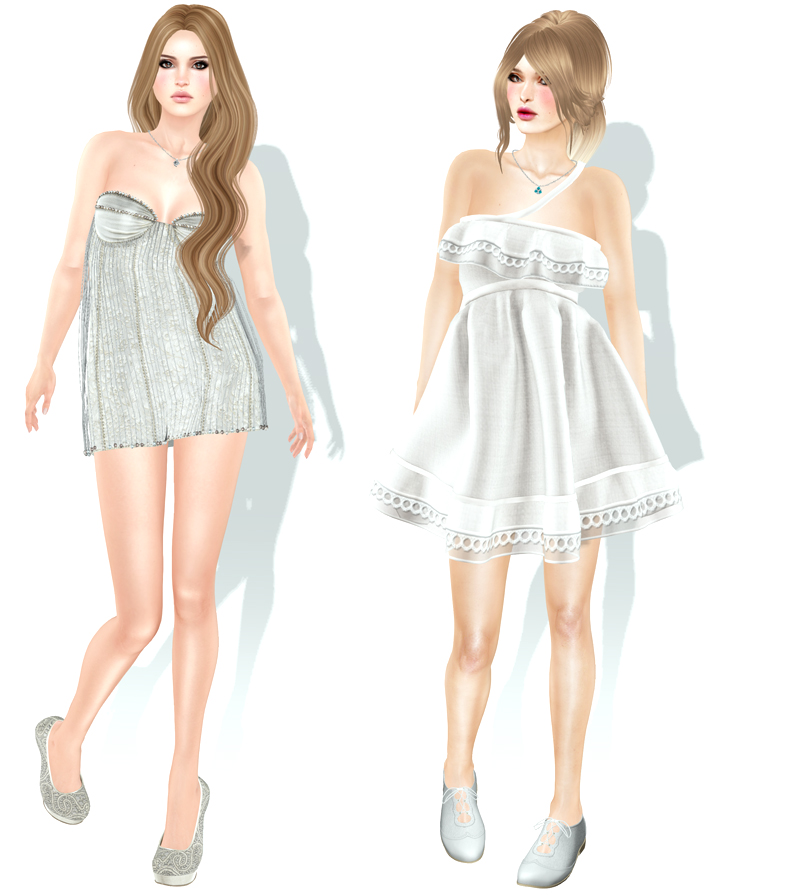 The Looks
Body: Maitreya Lara
Skin: Glam Affair Katra Clean (asia) *@ Skin Fair*
Hair: Entwined Daniele *New @ Shiny Shabby*
Dress: Enfant Terrible Willow (snow) *New @ Shiny Shabby*
Feet: Slink High
Shoes: Eudora for Slink high
Necklace: Cae Goddesses (single cluster) *New @ LevelUp*
Body: Maitreya Lara
Skin: The Skinnery Blair (champagne) shown with Cristy rare blush, freckles and moles
Lips: Mudskin YumYum 1 (light)
Hair: Due Roxanne *New @ MyAttic*
Dress: LpD Elisabeth Dress (light sand) *New @ Shiny Shabby*
Shoes: JD Lace (Maitreya white) *New @ Shiny Shabby*
Necklace: Cae The Goddesses *New @ LevelUp*