I don't wear a lot of intimates in SL other than foundation garments, but I really should. How cute are these?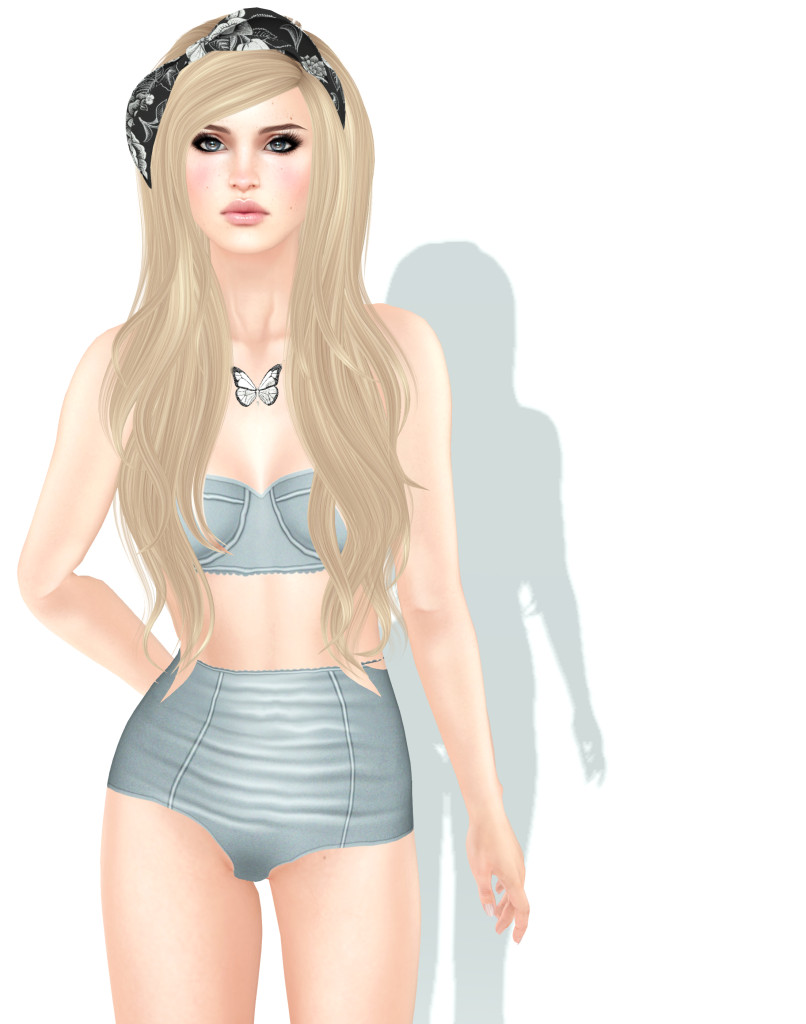 I happen to love the retro stylings from Lacuna and Atomic in these bra and panty sets. You don't need to show a lot of skin to be sexy (but you do probably need a fuller shape than mine lol!) Before anyone freaks out, the spot on the left hip above is from my hair, not the set 🙂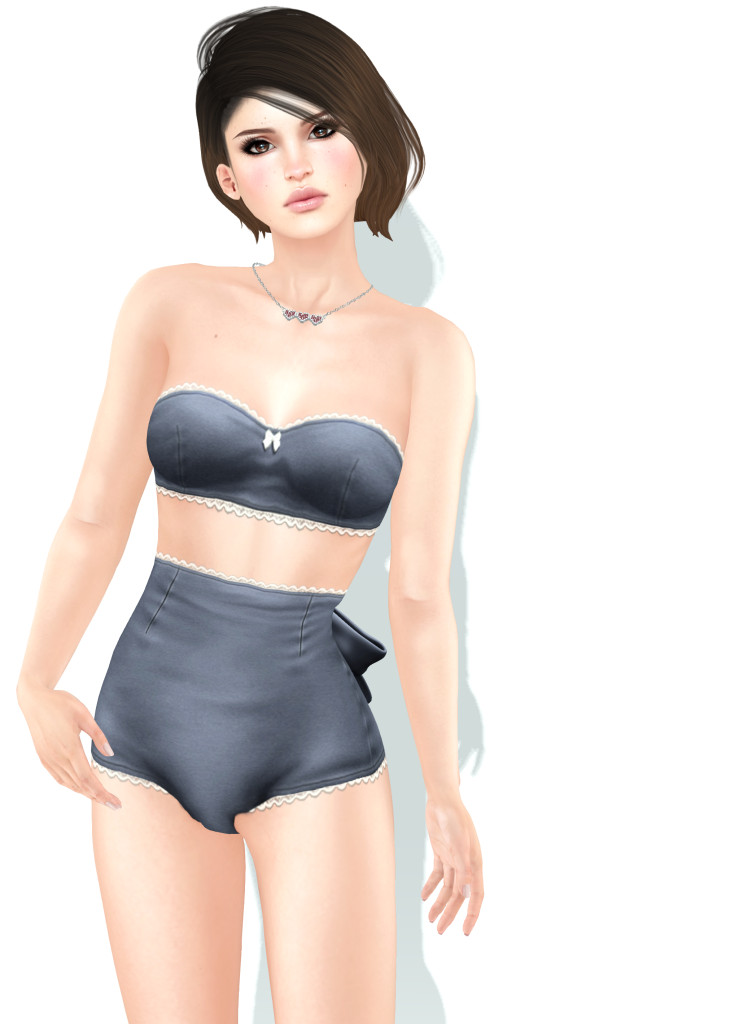 And from Luxuria, a gorgeous retro full set, complete with garter and stockings. I did have some trouble getting my Maitreya Lara body to accept all the different applier layers (there are instructions included with your purchase for the order and layer to apply each piece to). In the end, my stockings were stubborn (there on login, but off shortly after). Let's just say I just took off my stockings :p I do love this gorgeous blue.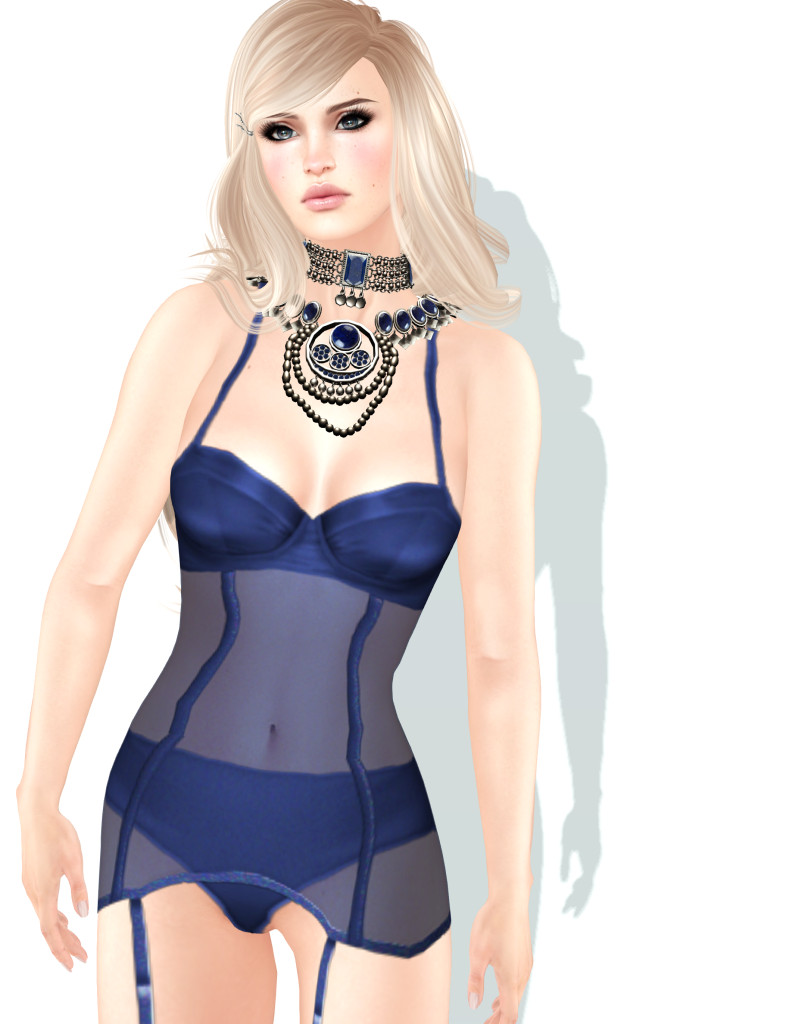 THIS is the necklace I have been dying to wear. From LouLou at Bauhaus Movement available at Shiny Shabby, the Nanny necklace is so incredible. It makes sense to wear something this bold with lingerie, no? 😀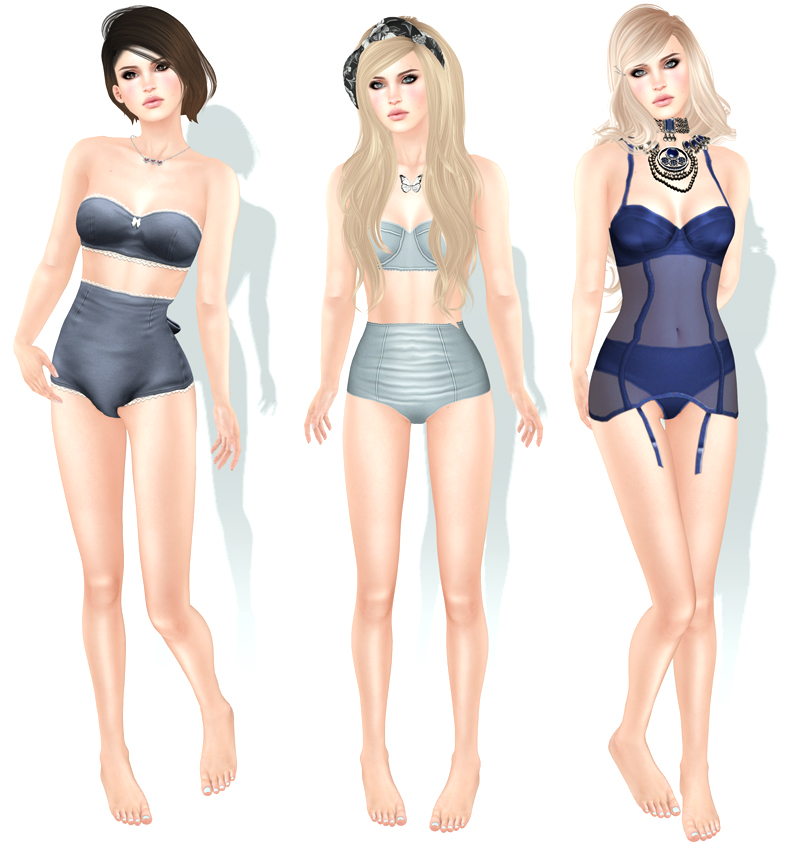 The Looks
In all..
Skin: Glam Affair Katra (asia) Base *@ Skin Fair*
Hair: Truth Fynnea *New*
Lingerie: Lacuna Mae Bra and Panties (silver) *New @ MyAttic*
Necklace: AKINI Farfalla Necklace *New @ Creation.JP*
Hair: Elua Jaycee (ombre pack) *New @ Creation.JP*
Lingerie: Atomic Kiss Me Goodnight (navy) *New @ N21*
Necklace: Cae Lifemeter Necklace *New @ LevelUp*
Hair: Magika Listen *New*
Lingerie: Luxuria Retro Garter Slip (blue) *New @ MyAttic*
Necklace: Bauhaus Movement Nanny Necklace *New @Shiny Shabby*