Next up from Hair Fair 2022, another sleek hairbase and bun style. This one from Platinum, another completely new to me brand. One interesting note is that this only comes in one color – black. The hairbase is the only thing that changes slightly, and the bun is resizeable (I made mine quite a lot smaller). Still, I rarely resist a bun style and who could blame me?
I know, you're wondering what this BoM skin is, right? It's 'Rosa' from Jack Spoon and it's at The Fifty event, along with a book of eyeliners sold separately (also shown). Such a young, fresh look with gorgeous hand-drawn detail and I do believe this is Jack Spoon's first skin release. Steffy Ghost, the artist behind the eclectic brand, has such an incredible collection of images on their Flickr. Even if you have never purchased anything from Jack Spoon, you will be absolutely consumed by the creativity and offbeat beauty. It's one of the most impressive photostreams that I follow.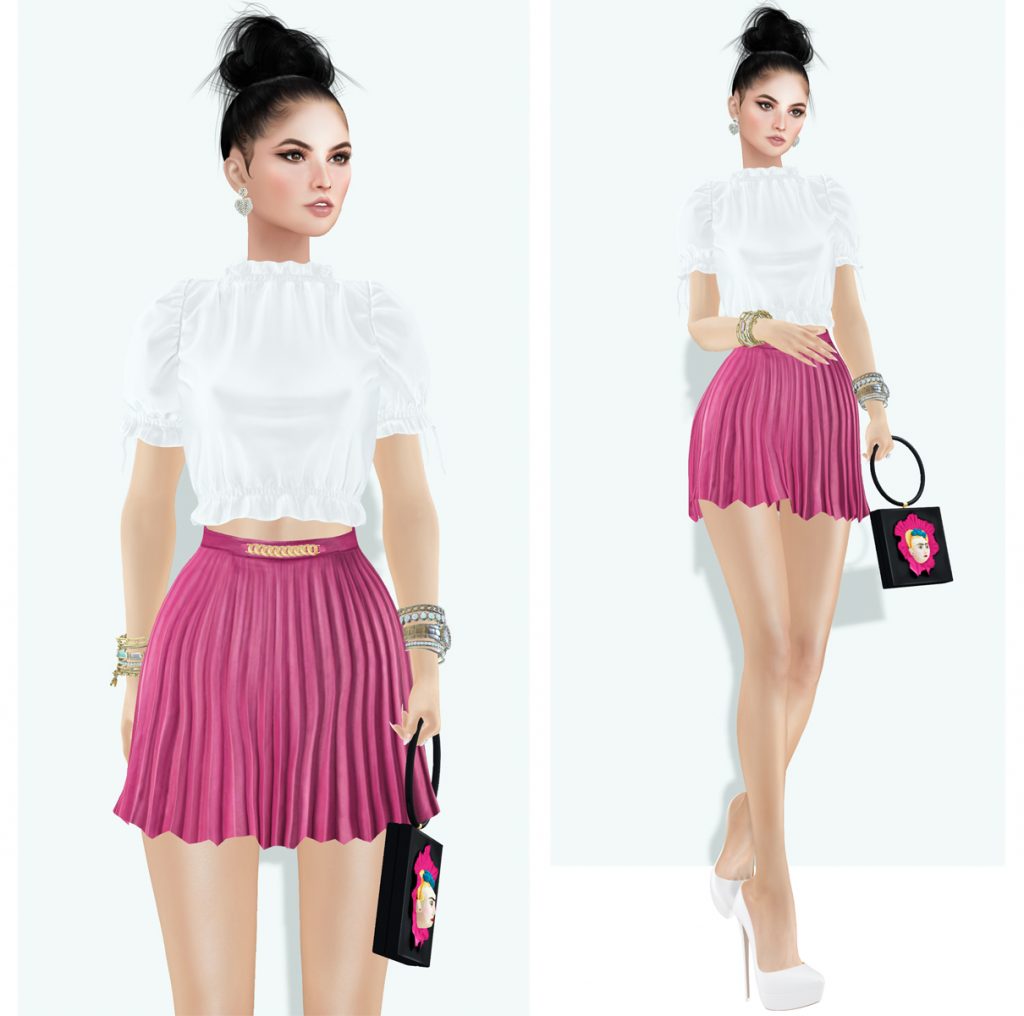 Here's a look at my full outfit. The skirt is new from Emery and is the only thing I picked up at this month's Uber. I would love a longer option too.
Have a great week! I am off to NY for the week for work.
xoxo
---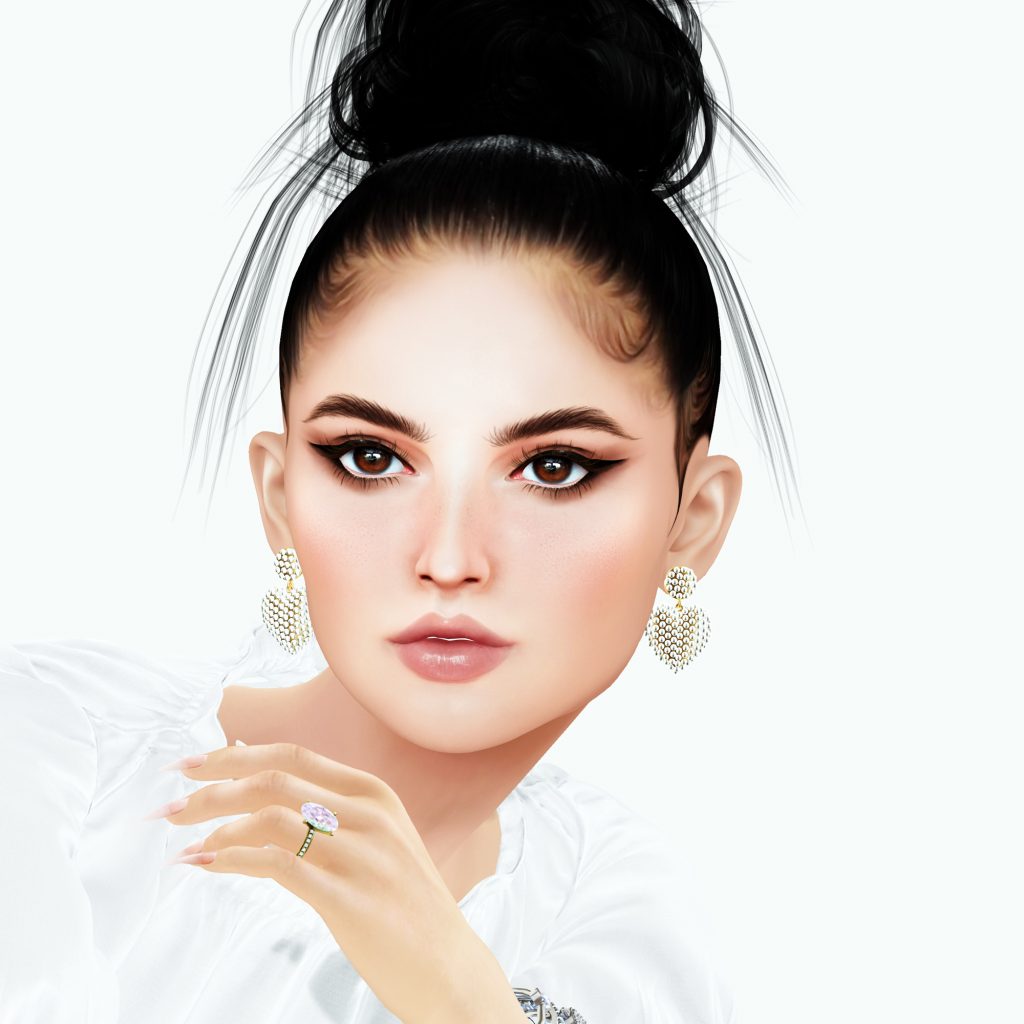 Next Up @Hair Fair
Head: LeLutka
BoM Skin: Jack Spoon Rosa **@TheFifty**
Eyeliner: Jack Spoon. Book of Liners 02 [9] **@TheFifty**
Hairbase: Platinum – "Toxic" Hairbase 4 – Lelutka Evo X **@Hair Fair**
Bun: Platinum – "Toxic" Bun **@Hair Fair**
Earrings: ARNAUD HAUS Pave Pearl Heart Earrings
Ring: (Yummy) Dutchess Ring
Bracelets: (Yummy) Dutchess Bracelet Stack
Blouse: fleur. kenna top
Skirt: Emery Monroe Pleated Skirt Fucsia **@Uber**
Heels: Salvadori – Nude 'Baker' Platform Pumps
Bag: ryvolter :. Frida Perspex Clutch