All the colors I am showing today remind me of the most delicious, colorful frostings you can imagine. Like icings from a gourmet cupcake shop in summer.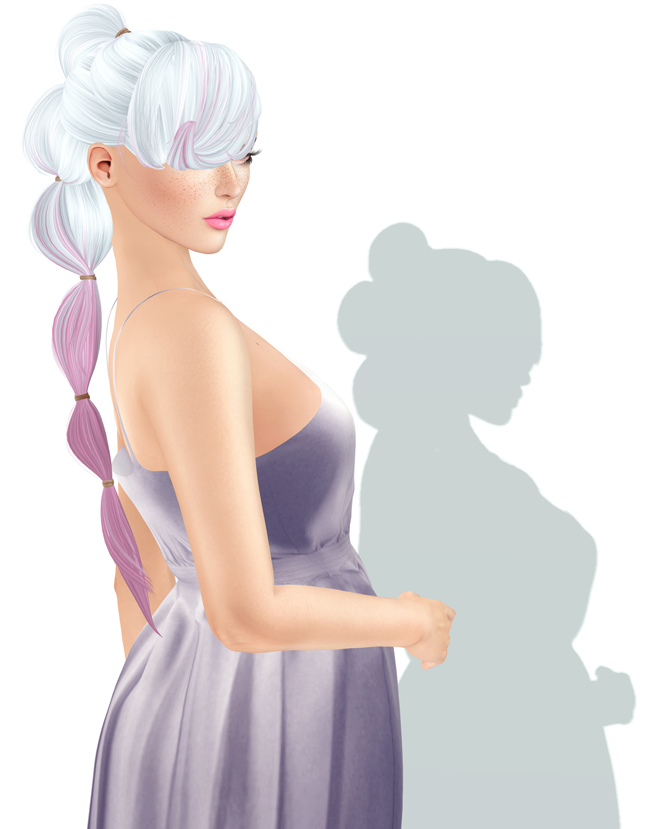 Elikatira is spoiling us with new release after new release. This is Teigen out just today and goes so well with the items from Uber's Spice round. I am also wearing a new maxi dress from Glam Affair. It's something I would very much like to be wearing IRL today, as it's hot and sticky here in Boston!

My jewels are new from Maxi Gossamer, also at Uber. And another new release today from Elikatira called Aubrey. A high pony with upswept bangs. Perfect for summer.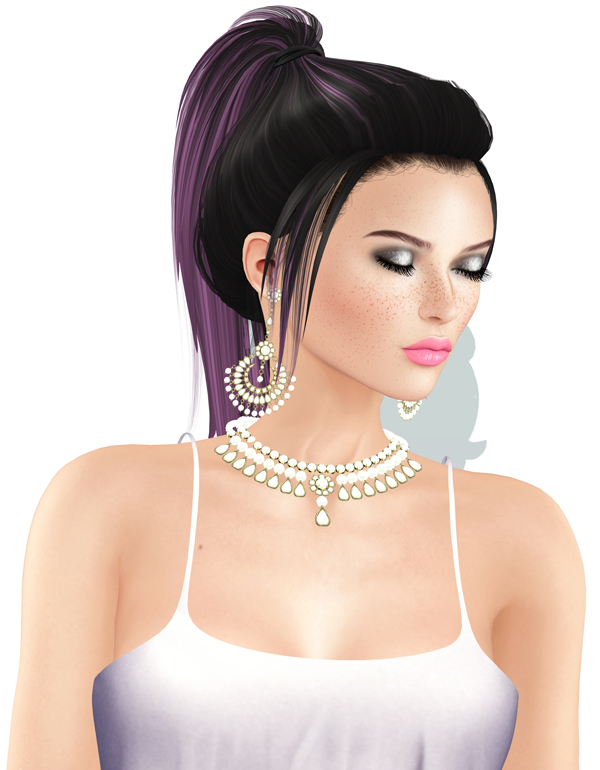 Happy shopping!
The Looks
Head: LeLutka Karin
Skin/Makeup Appliers: Glam Affair Avril Freckles (America) *new @ Uber*
Hairs: [e] Teigen and Aubrey **new**
Jewels: Maxi Gossamer Maharani *new @ Uber*
Dress: Glam Affair Sophie (powder) *new @ Uber*