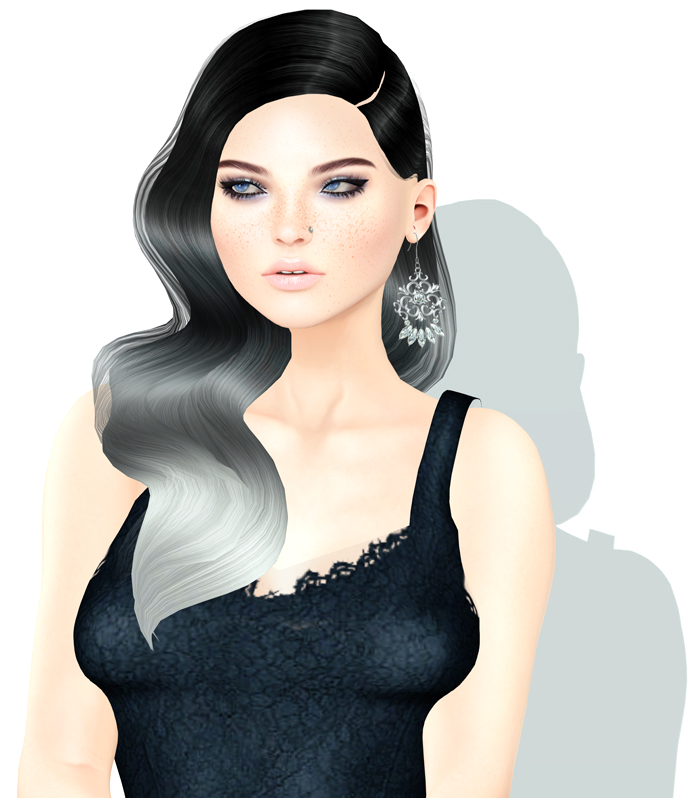 Uber is back for me this round. And by that I mean that the last couple haven't really been my thing. This one on the other hand is so full of items that I love. From the hairs to the apparel and skins. WOW. I absolutely loved it. Starting off – as is my tradition – with some of my favorite items. The freckled Avril appliers from Glam Affair are pure <3. In my favorite fair tones, they are perfectly beautiful. I added eyes from Lara Hurley's appliers here as well as my own lashes.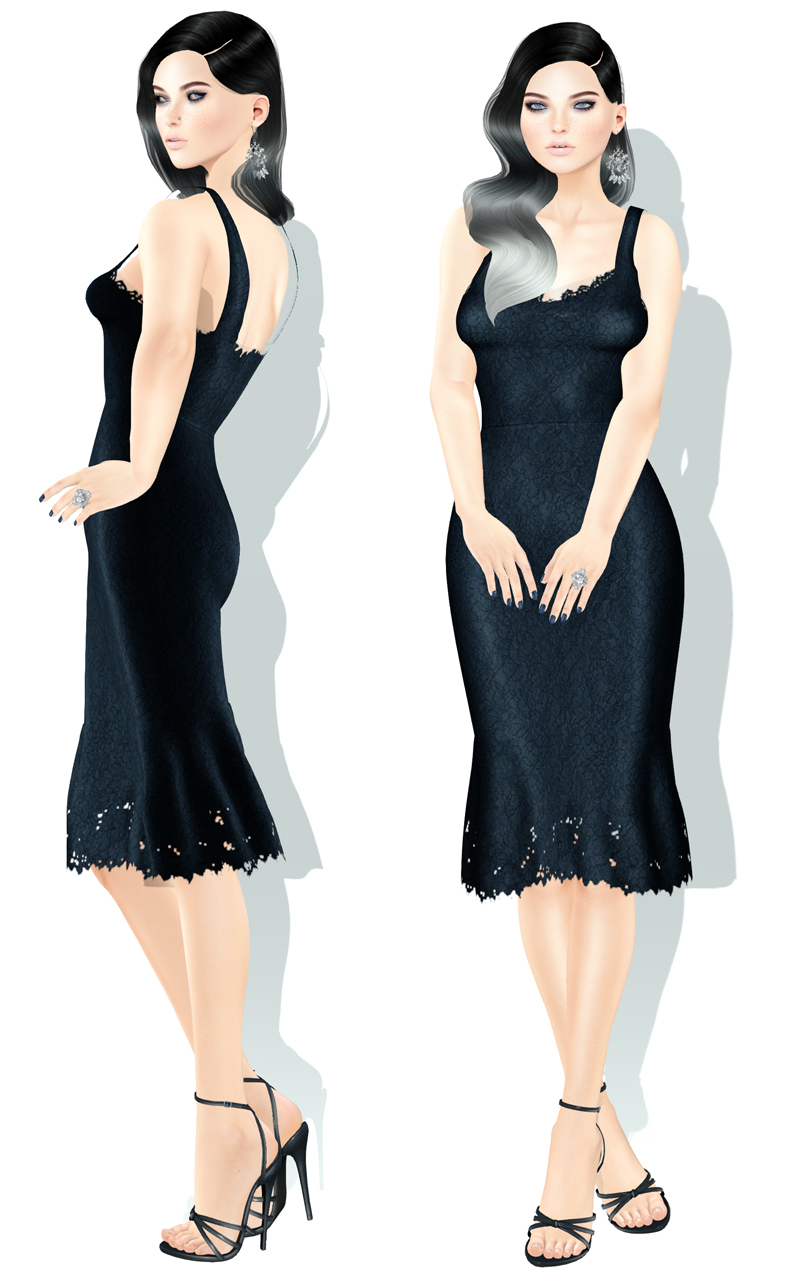 ryvolter put out two dresses at Uber and this one is my favorite. Tea length is best length IMO. The navy color and lace is too good not to notice. And this is despite my dislike of some of their pricing strategies, which I find over the top on some items. I admittedly love this dress though it was still quite pricey.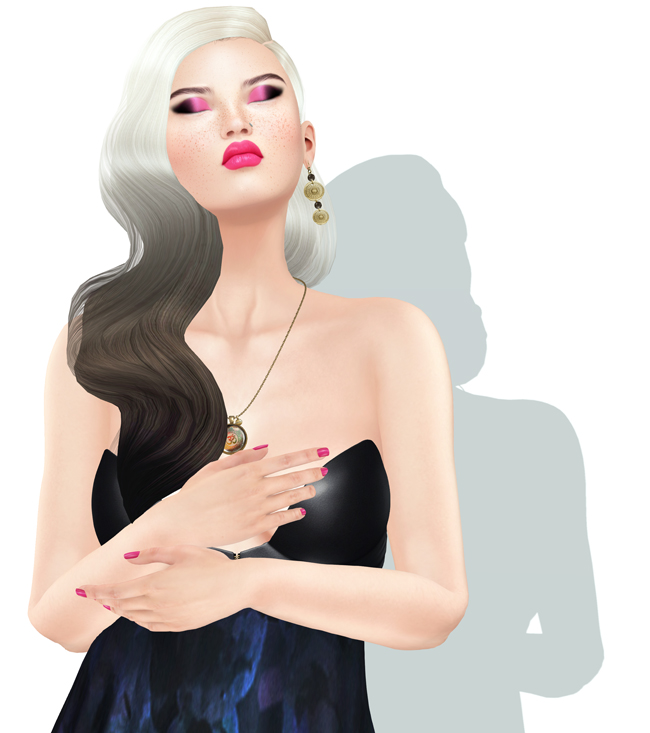 Another dress that took my breath away is from Baiastice. It's priced attractively and is masterfully made with leather bodice and silk skirt. I particularly fell for the stormy, midnight color, which is absolutely exquisite with flecks of violet, indigo and pink. I am also wearing Avril Freckles in the Asia tone this time with eyes from another Glam Affair applier.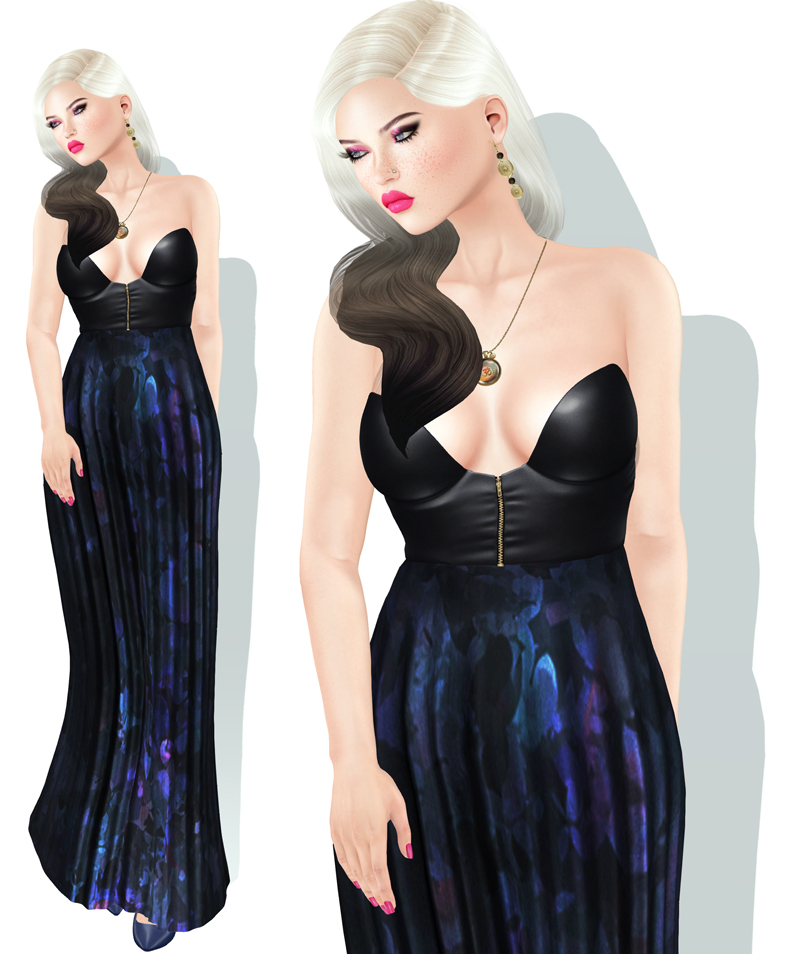 So much more that I loved and will blog soon! Uber gets a 10 from me this time around <3
The Looks
Head: LeLutka Stella
Skin Appliers: Glam Affair Avril Freckles (Europa) *new @ Uber*
Eye Makeup: Lara Hurley Alena *new*
Lashes: MC Falsies
Hair: Little Bones Tempest *new @ Uber*
Eyes: [Buzz] Celestial
Nose jewel: Yummy Diamond Flower Nose Ring (silver) *new @ N21*
Earrings: PC Rococo Chandelier
Ring: PC Teardrop Diamond Baguette
Dress: ryvolter Lela Flute Lace Dress (navy) *new @ Uber*
Shoes: Livalle Modig High Strapped Sandals (navy – Maitreya)
Head: LeLutka Leda
Skin Appliers: Glam Affair Avril Freckles (Asia) *new @ Uber*
Makeups: Glam Affair
Hair: Little Bones Tempest *new @ Uber*
Necklace: Yummy Circle Charm (om) *new @ Uber*
Eyes: [Buzz] Celestial
Nose Jewel: Yummy Diamond Flower Nose Ring (gold) *new @ N21*
Earrings: Izzie's Coin (gold)
Dress: Baiastice Lehka Dress (midnight) *new @ Uber*
Shoes: Maitreya Liaison (indigo)