It's Friday and I am so ready for the weekend! Let's do this!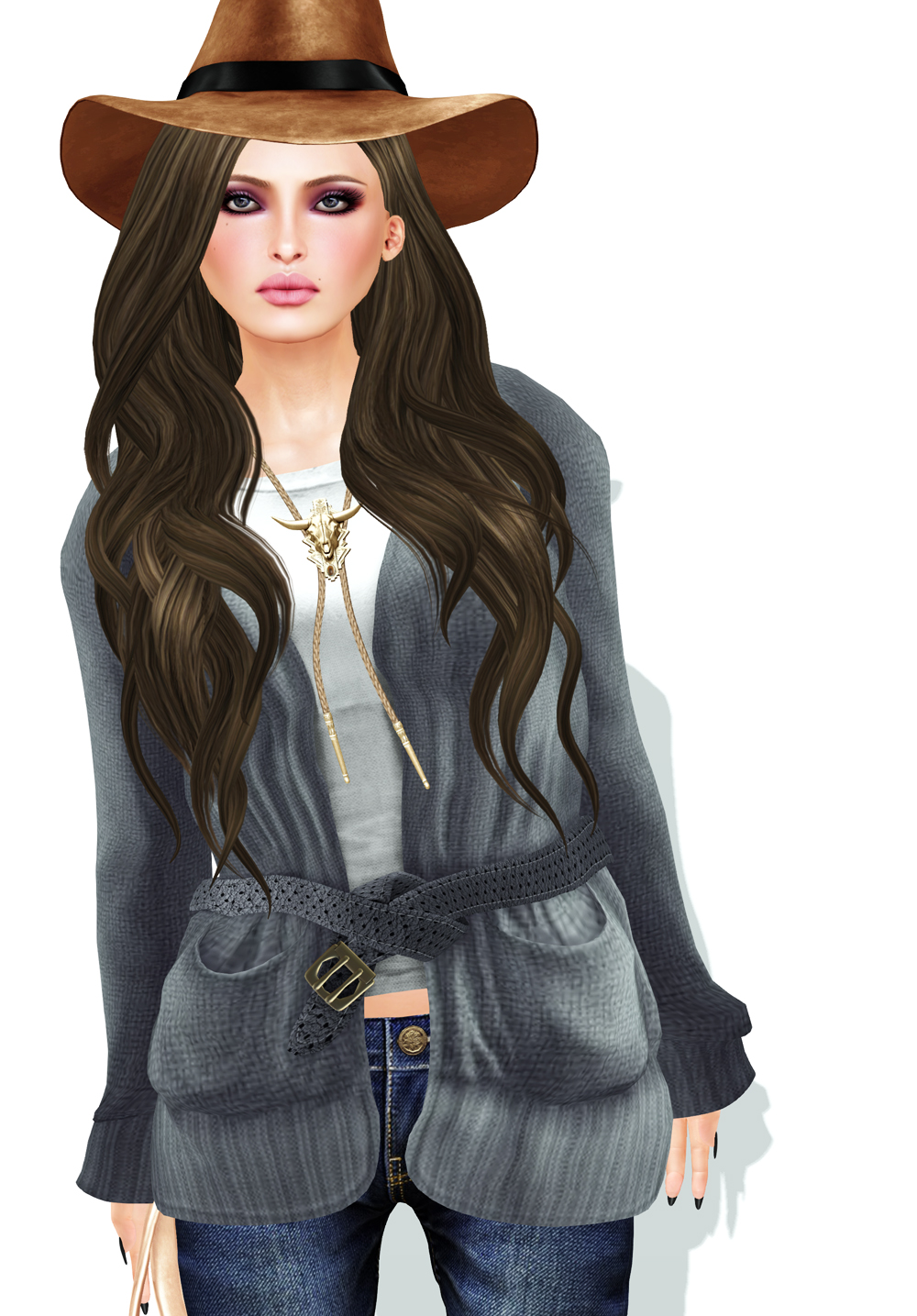 I am taking a short but very fashionable (in my mind) trip to NYC this weekend. It's going to be crisp and cool. I have packed accordingly and am mirroring that in SL before I go.
Some of these items can be found at the new round of Uber, just opened up today. It's a designers' choice round so the styles vary a lot, which is just perfect for those of us Mix & Matchers.
Body: Belleza Isis
Eyes: Mudskin Bambi eyes 01 *new @ Kustom9*
Feet: Slink Medium
Poses: Label Motion
Skin: Belleza Eva Uber (med)
Hair: Chemistry Alena V1 (c)
Hat: OVH&Texas Hat (creme)
Cardigan and shirt: Fishy Strawberry Carol Cardigan (isis – grey) *new @ Uber*
Bolo: ISON Bull Bolo Tie (gold)
Jeans: Blueberry Rolled Up Jeans (Belleza – midnight)
Boots: Eudora Rockstar Boots (coffee) *new @ Uber*
Tote: OVH Leda Bag (pearl)
Skin: Belleza Eva FLF (medium) *new for FLF*
Hair: Truth Ximena *new*
Earrings: LaGyo Ludovica earrings
Collar: Glam Affair Dominica Collar (revenge) *new @ Uber*
Top: ryvolter Kai Stretch Lace-up Bodysuit (navy)
Coat: ryvolter Zola Cashmere Coat (indigo)
Jeans: COCO Wide Leg Jeans (dark)
Shoes: Fri.day Yara Heels (Slink – gray) *new @ Uber*