My cravings for simple fall fashions are sated for the moment. I couldn't be happier with all the simple, classic and casual choices available at a slew of events and in-store releases.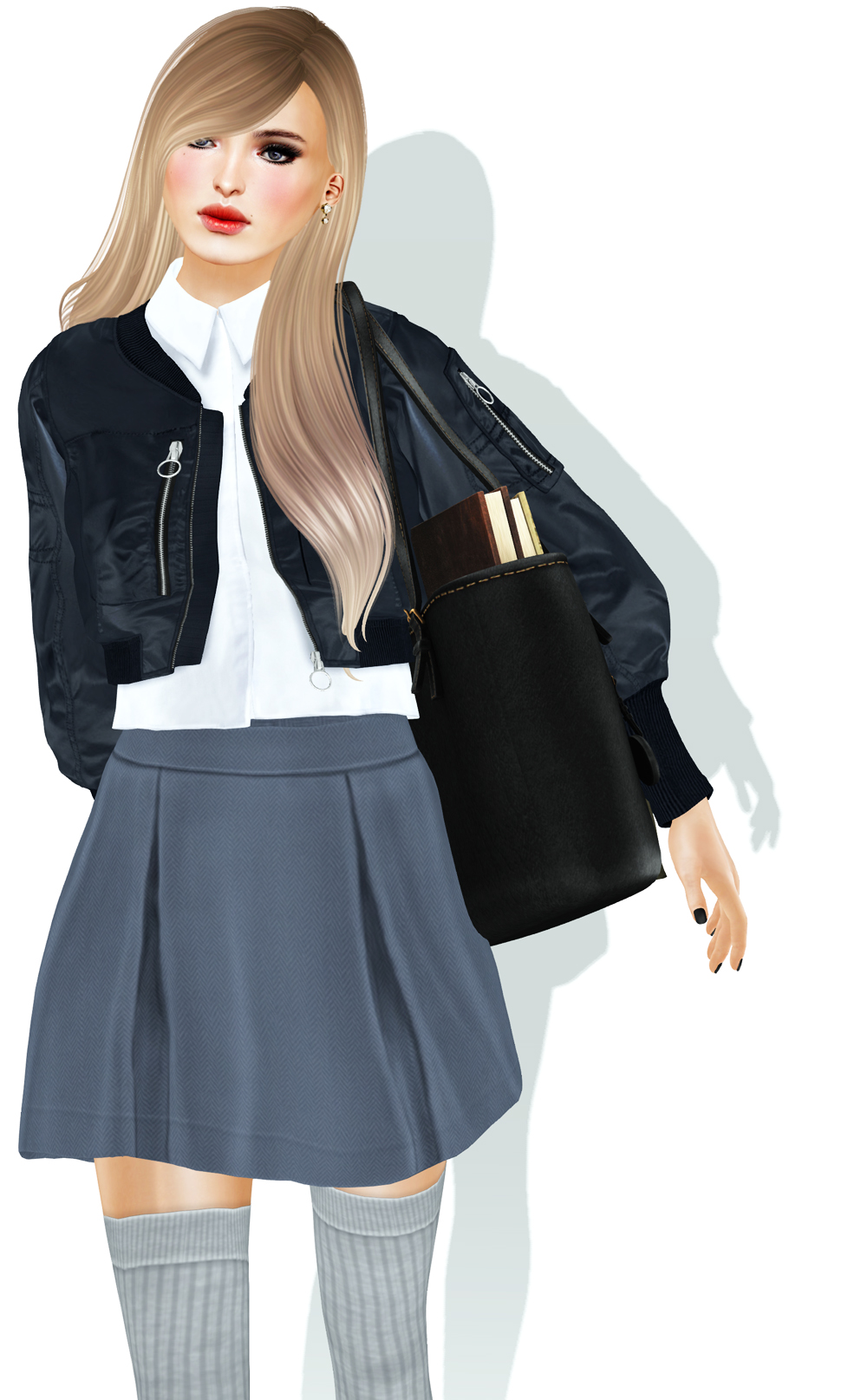 I mentioned here that I had a feeling my friend Dakota Buck was coming back into the SL fashion world, and I was right! You can find Whippet & Buck's newest offering at this round of My Attic. I love this event because the designer choices are broad and everything is less than $100L. You can't beat that, really. If I think back on my SL fashion journey, I can say with certainty that 'Kota's designs are some of my absolute favorites. I have kept very little from the "old days" (Elika hair, Starley Skins and Ginny's whole collection) and every one of 'Kota's releases are still in my inventory. More please <3
Credits below the cut. Have a great week!
Skin: The Skinnery Cristy 2 (honey)
Eyes: Mudskin Bambi Eyes 1 *new @ Kustom9*
Hair: Entwined Bella
Scarf: Apple Fall Designs Winter is Coming *new @ Shiny Shabby*
Earrings: Epoque Pearl Fret (rose)
Dress: TETRA Piper Dress (nude) *new @ Shiny Shabby*
Heels: Essenz Marseille (nude) *new @ Shiny Shabby* – thank you for having all single colors available <3
Tote: [Black Bantam] Tassle Bucket Tote (brick) *new @ Shiny Shabby* – careful, these are inexplicably no copy
Ring: PC Water Over Wine
Hair: Mithral Apothecary Ectoplasm (ombres) *new @ Kustom9*
Earrings: Yummy Double Diamond Studs
Jacket: COCO Cropped Bomber Jacket with shirt (midnight) *new @ Shiny Shabby*
Skirt: Whippet & Buck Briet Tweed Skirt (grey) *new @ My Attic*
Tights: Luxuria Town & Country Thigh High Socks *new @ My Attic*
Loafers: Elysium Greta Loafer (charcoal) *new @ My Attic*
Tote: Zenith Debris Bag (black) *new @ Shiny Shabby*
Hair: Pr!tty Nahla (browns) *new @ Shiny Shabby*
Earrings: Cae Equestrian *new @ My Attic*
Necklace: Cae Equestrian *new @ My Attic*
Sweater: ::K:: Bulky Knit Hoodie (ivory) *new @ Shiny Shabby*
Shorts: GizzA Annie Pleated Shorts (stone) *new @ Shiny Shabby*
Heels: Zenith Leather Heels w/socks (beige) *new – gacha @ Kustom9*
Bag: Zenith Autumn Leather Bag (rose) *new – gacha @ Kustom9*
Rings: +pepper+ I'm Really a Mermaid (peach – Maitreya)