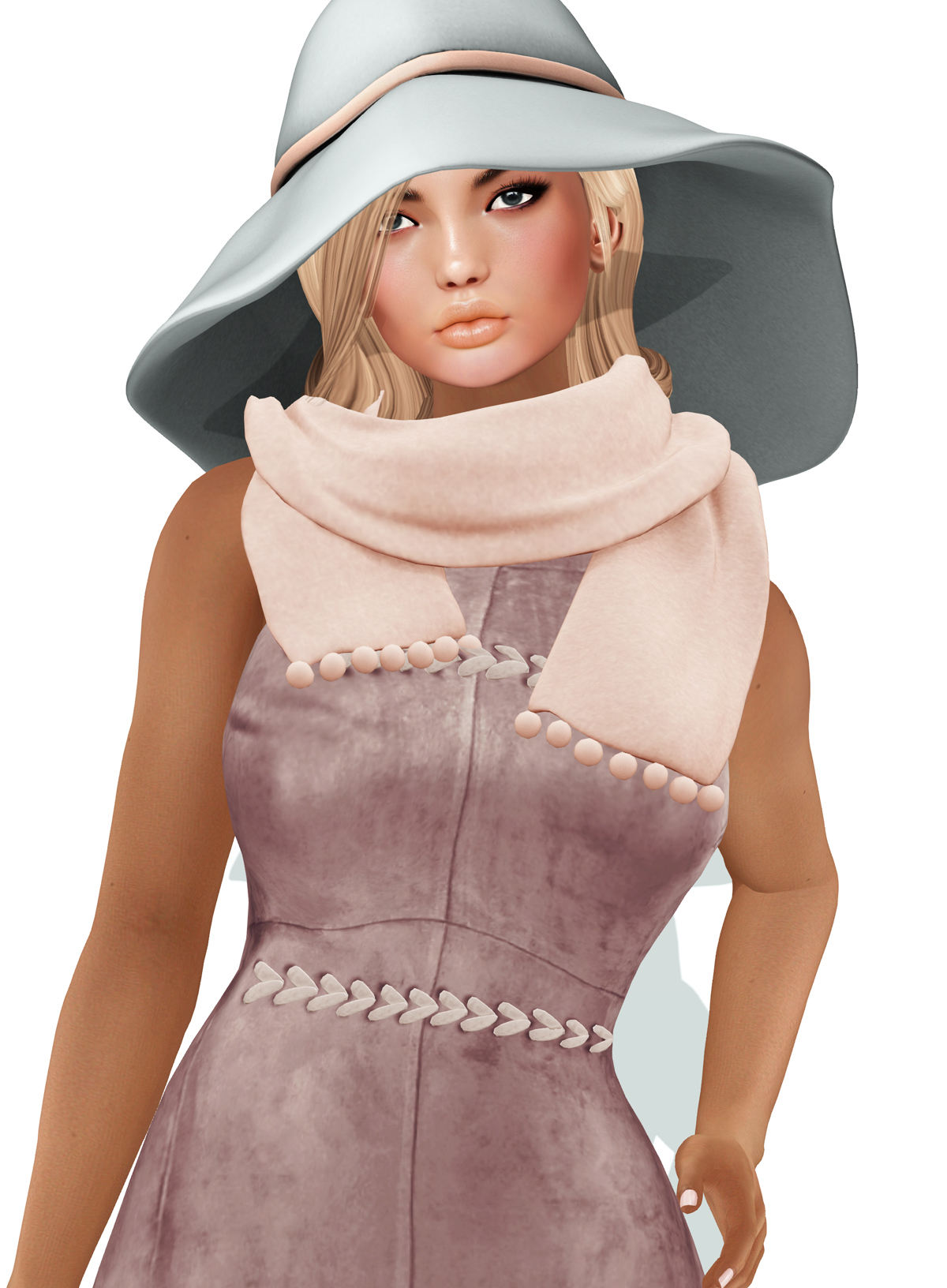 I have been pushing the seasons a bit maybe. Up until today it's been high 80s and 90s still in Boston. Today it's finally Fall, low 70s and crystal clear. Absolutely perfect weather but a day late for all the apple picking we did yesterday!
I loveeeee the fitted suede dress from Fishy Strawberry. One of my favorite pieces recently in fact. I'm also really digging the mod cut from Milk Motion on their new leather dress. Anything but another short, flouncy dress <3 Thank you for being different!
Off to do some shopping IRL and then maybe back for Shiny Shabby!!
Head: Genesis Lab Alice 2.0 *new – gacha @ Cosmetic Fair*
Skin/Makeup Appliers: Genesis Lab Lisa (toffee) *new – gacha @ Cosmetic Fair*
Hair: [e] Lillian
Hat: LaGyo Yolanda
Scarf: C'est la vie Virginie Scarf *new*
Dress: Fishy Strawberry Braided Dress (dune) *new @ Kustom9*
Boots: Maitreya Stagioni (grey)
Makeup Appliers: Genesis Lab Shantal (chocolate) *new – gacha @ Cosmetic Fair*
Hair: [e] Lillian
Ring: Paper Couture Diamond Baguette
Clutch: Rowne Valor Two-tone (deluxe pack)
Dress: Milk Motion Mini Leather Dress (silver) *new @ Collabor88*
Boots: Maitreya Laud (oil)