I mentioned that I recently bought an item that didn't fit. YES, I demo'd; YES, I noted obvious fit issues. I just hoped for an update to the trousers post-purchase. They would be so good if they only fit my av! In the meantime, in this pose above, you can't tell. However below is what the belt area looks like with my avatar standing perfectly still, posed for styling.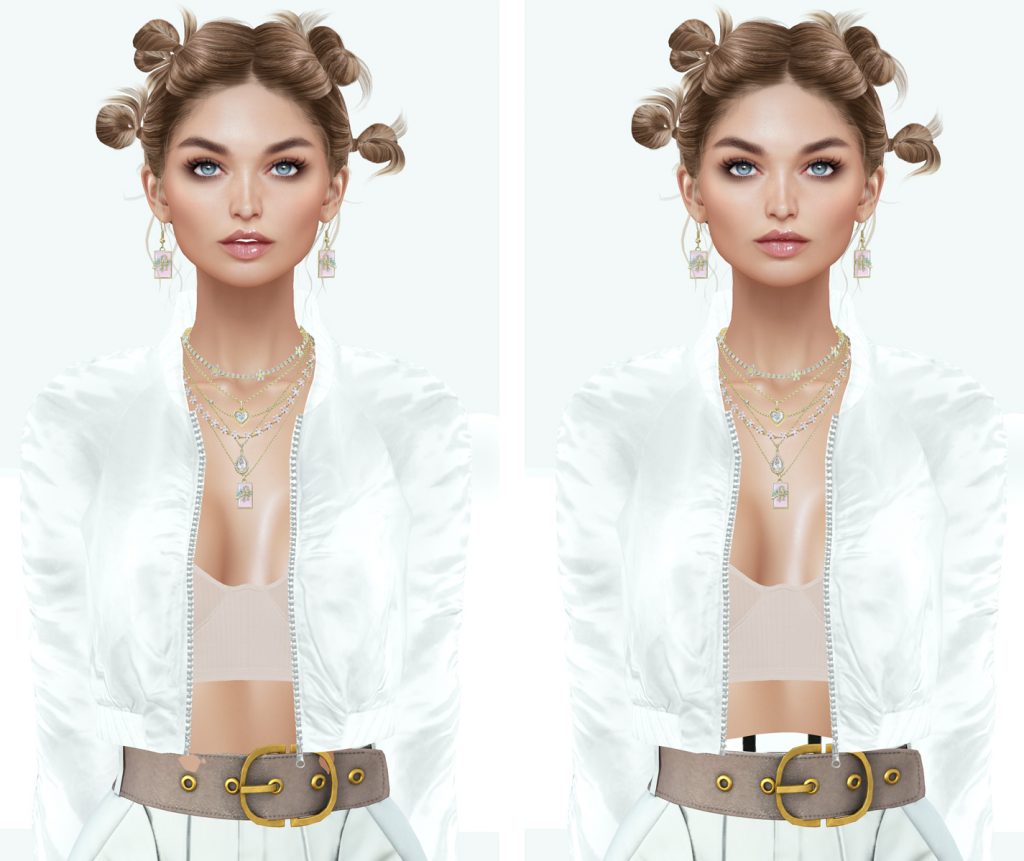 On the left, the trousers on my Maitreya Lara body (don't @ me – I reuse LOTS of inventory many, many years old and Maitreya is the only body that has been around the whole time); on the right, with the waist alpha'd out, which makes it worse. Incidentally, if it turns out to be a "girl, your shape…" then it wouldn't be the first time an issue with an item was apparently due to my shape – or so I have been told. But anyway, this is what these trousers looks like on my avatar in no pose. No bueno.
Whatever. I can still wear them if my avatar stands in this pose.
Also, you'll notice I am still wearing Bella's nose. Because, I mean…
xoxo
---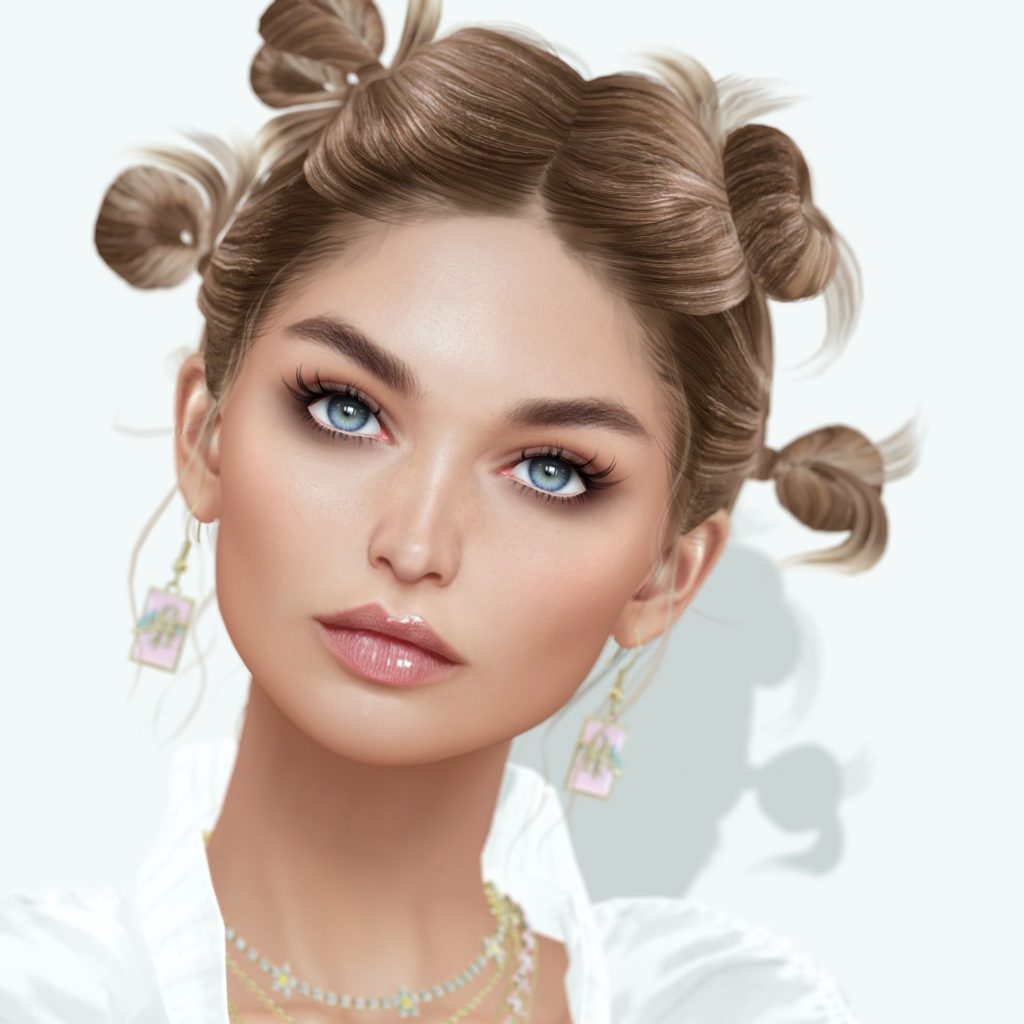 In this pose
Head: LeLutka
Eyes: Tville Magnetic Eyes **@Uber**
BoM Skin: B&B :: Bella
Hair: tram L0525 hair **@Uber**
Necklace: (Yummy) Love Birds Layered Necklace **@TheFifty**
Earrings: (Yummy) Love Birds Earrings **@TheFifty**
Bralette: Stories&Co. Maureen Bralette – JS Gelato
Jacket: Mimikri – Bomber Jacket / Nandi white **@Uber**
Trousers: VINYL – Eve Wide Leg Pants **@Kustom9**
Bag: (fd) Folksy Handbag