So, I put on this pretty, flouncy dress and went, "Wait a minute! This is not the color I bought!" and then I realized it wasn't textured yet, but then, I was like, "Waittttt a minute! I love it in a flat, bright white" … so I went on with my non-textured self and that's how this whole thing started. Very dramatic.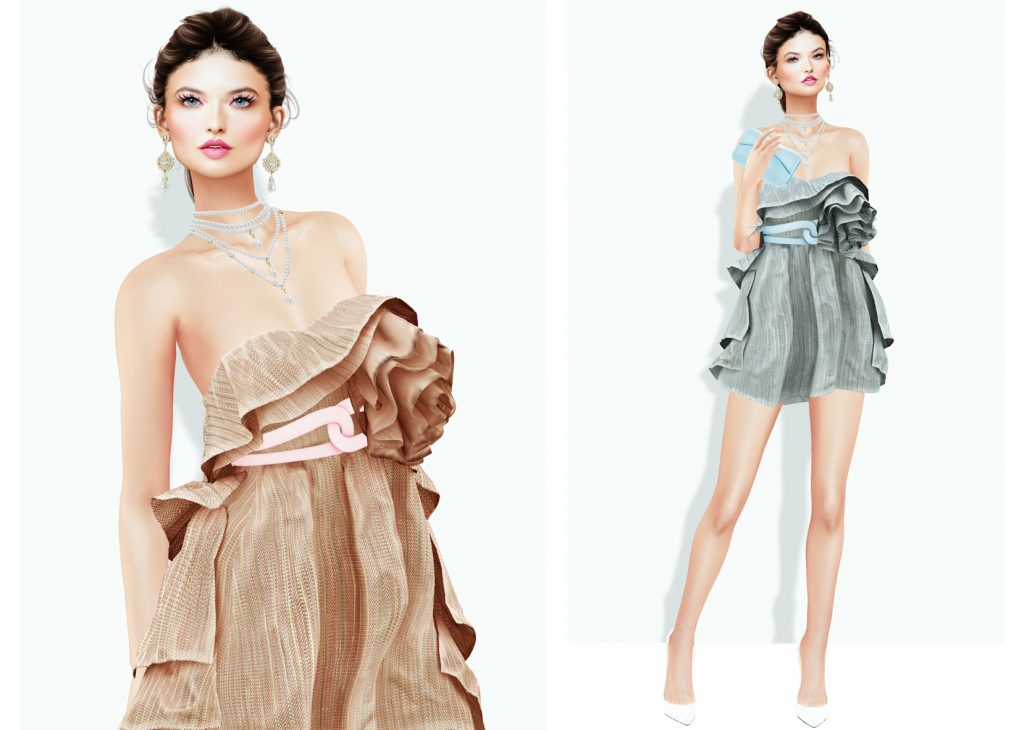 Here's the dress in its final form. It's absolutely irresistible, from the gathered layers to the realistic, almost touchable shiny "fabrics." But, I still love the flat, bright white version too. As a brand, Vinyl can be hit or miss for me. This dress is a huge hit. Meanwhile, the trousers I demoed (and then bought in the hopes of an update later) were a hit in terms of style and massive miss in terms of fit. Oy.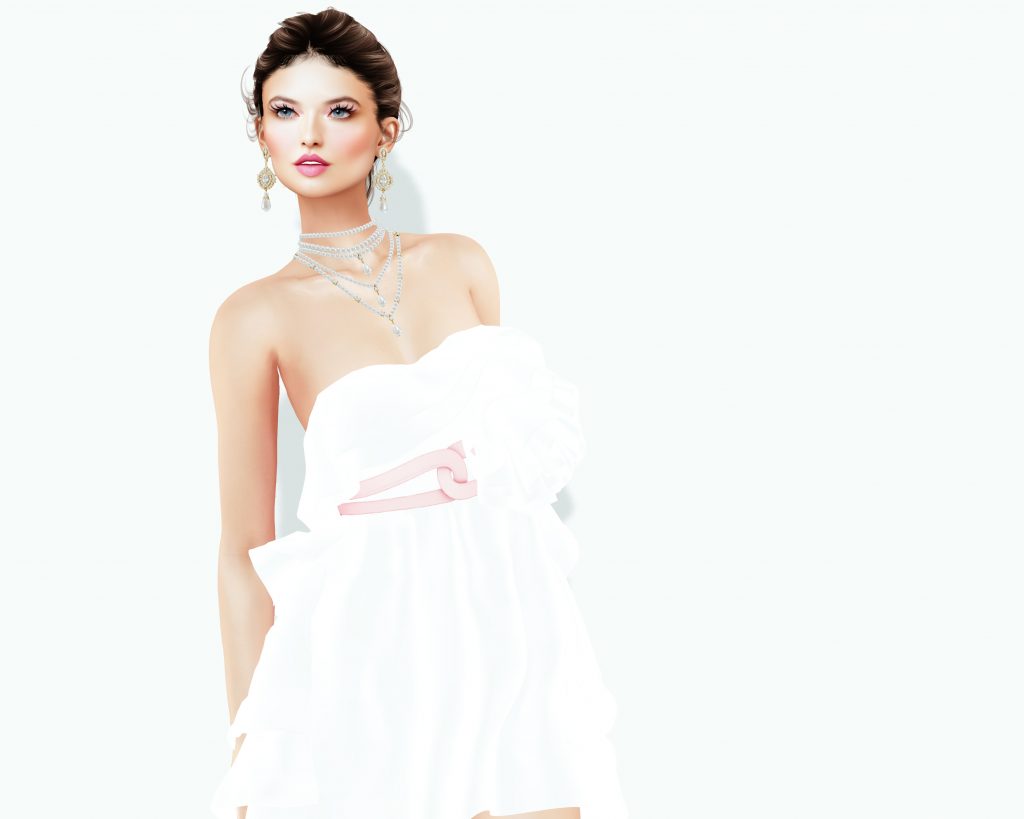 Eye makeups and lashes once again by Cheap Makeup – and lips from Belleza. My beautiful skin is new from Tres Beau. So pretty.
I am heading out of town for a week or two to spend some time with family and work from the beach, just as the weather goes nuts and a heat wave settles in. Timing is everything.
See you soon-ish!
xoxo
---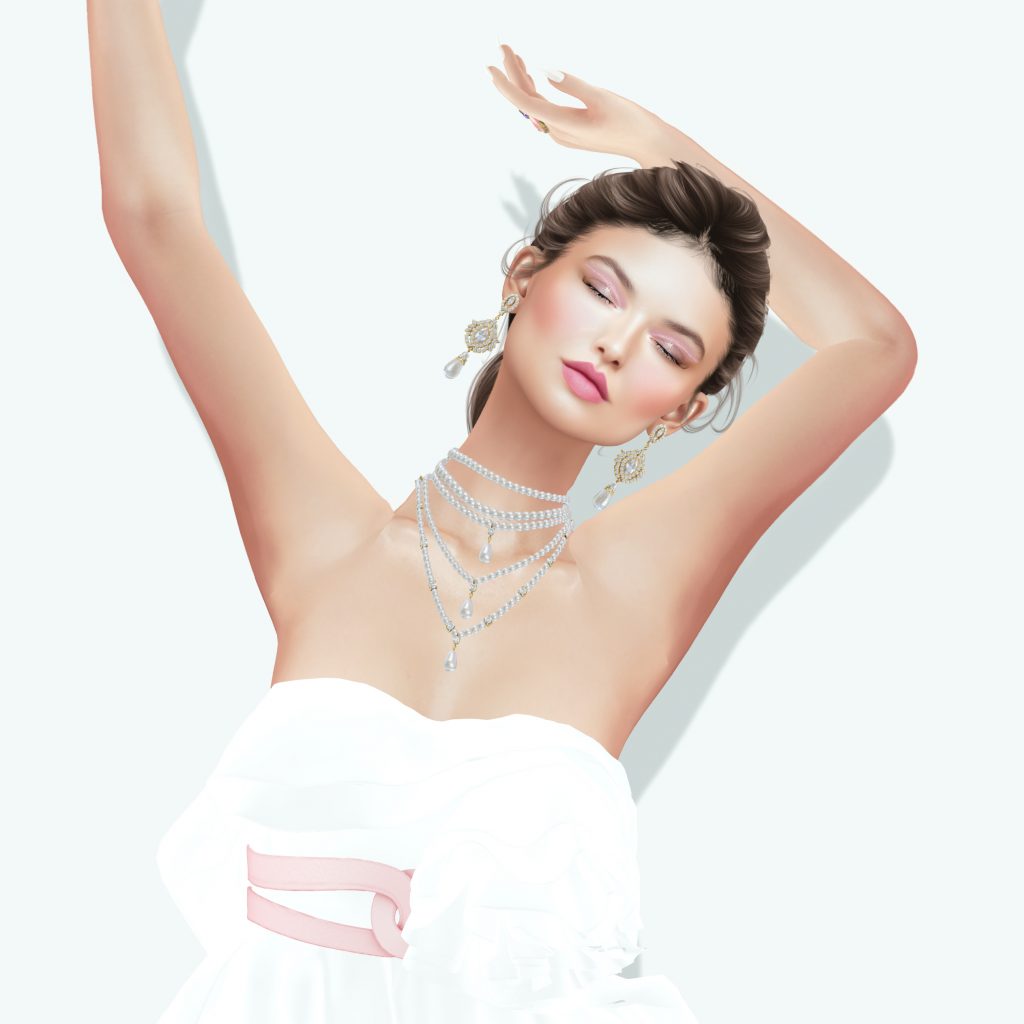 Flat, bright white…
Head: LeLutka
BoM Skin: tres beau – audrey skin **@Access**
Lashes: Cheap Makeup HD Ada Lashes **new**
Eye Makeup: Cheap Makeup Shimmer Crease **new**
Lipstick: Belleza Spring Lipsticks
Hair: DOUX – Secret Affair
Jewelry: (Yummy) Lenore Set
Ring: KUNGLERS – Olyvia ring
Dress: VINYL – Kirby Rose Dress
Heels: [Gos] Mia Flared Pumps