This outfit is something I could have worn to the recent Kentucky Derby while sipping mimosas or mint juleps our whatever they do there while wearing hats. I love a summery orange and white number.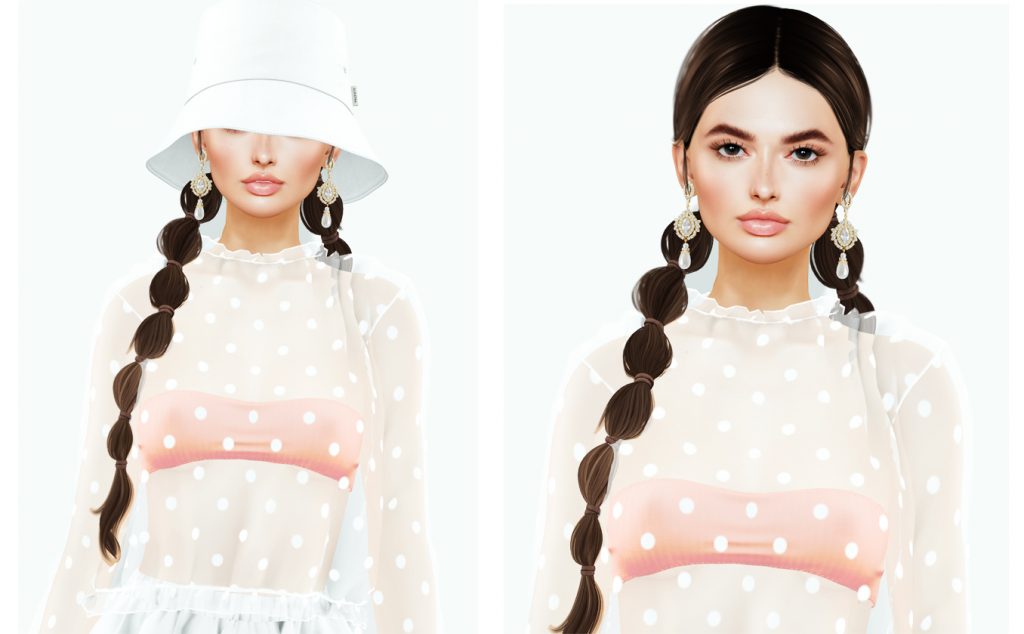 I started with my cute bucket hat and braids from Elikatira @Fameshed, which can be worn sans hat too. In a sea of so much same, it's one of the cutest hat/hair combos I've in seen in a long while. BTW, while everything from the neck up is new, the rest of my style is older inventory.
It's wicked hot here in Boston this weekend (goes from winter to summer instantly…trying not to complain). Mimosas for everybody!
xoxo
---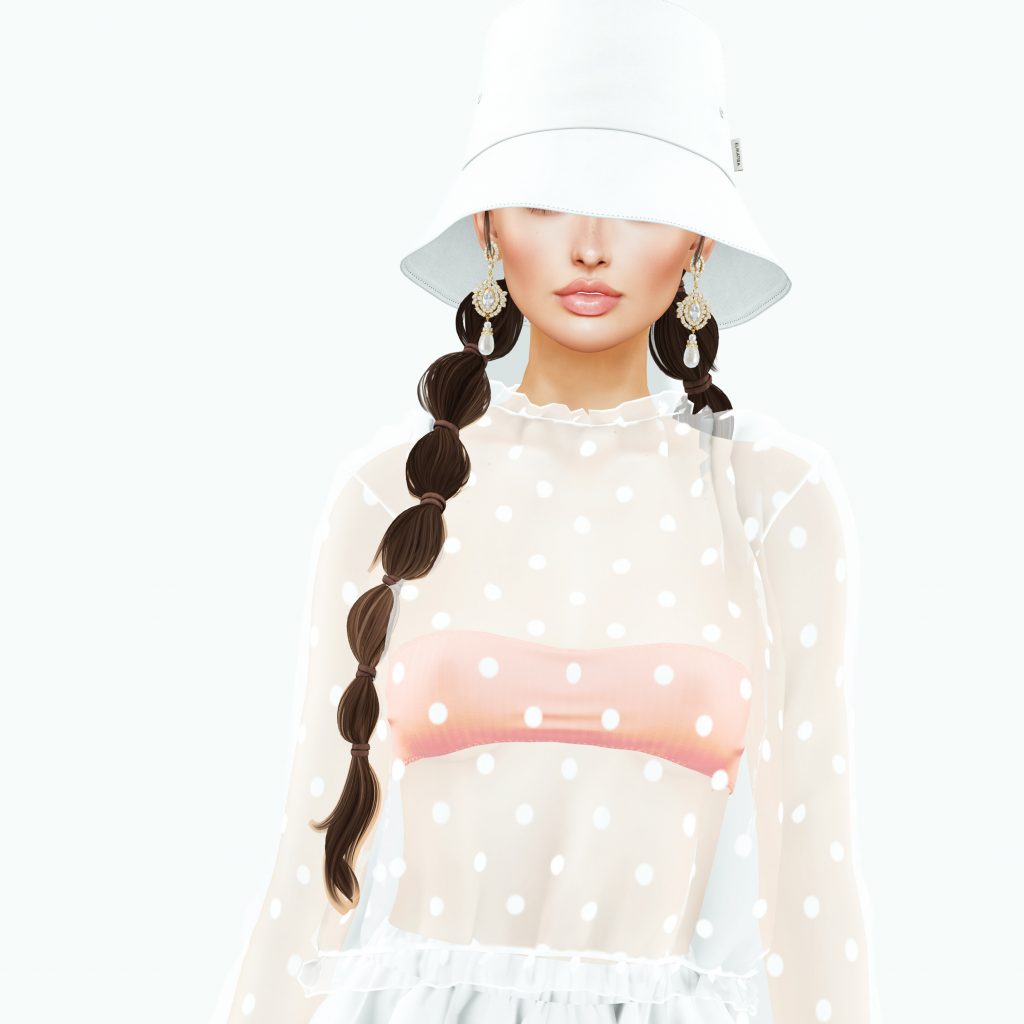 Mimosas…
Head: LeLutka
BoM Skin: E.BEAUTY – SOMI SKIN
Lipstick: Poema Magnetic Nude
Eyes: AG Ecstasy Eyes **@Access**
Earrings: (Yummy) Lenore Pearl Earrings **@Collabor88**
Hair/Hat: ELIKATIRA Frankie **@Fameshed**
Blouse: [spectacledchic] VINTAGE(May Collection) Sheer Blouse
Bra: Stories&Co. Signature Band Top – Warm Neon
Trousers: [spectacledchic] LAZY DAY Stretchable Pants
Heels: Stories&Co. Signature Mary Janes – Carrot
Bag: [DDL] Habit (Orange)