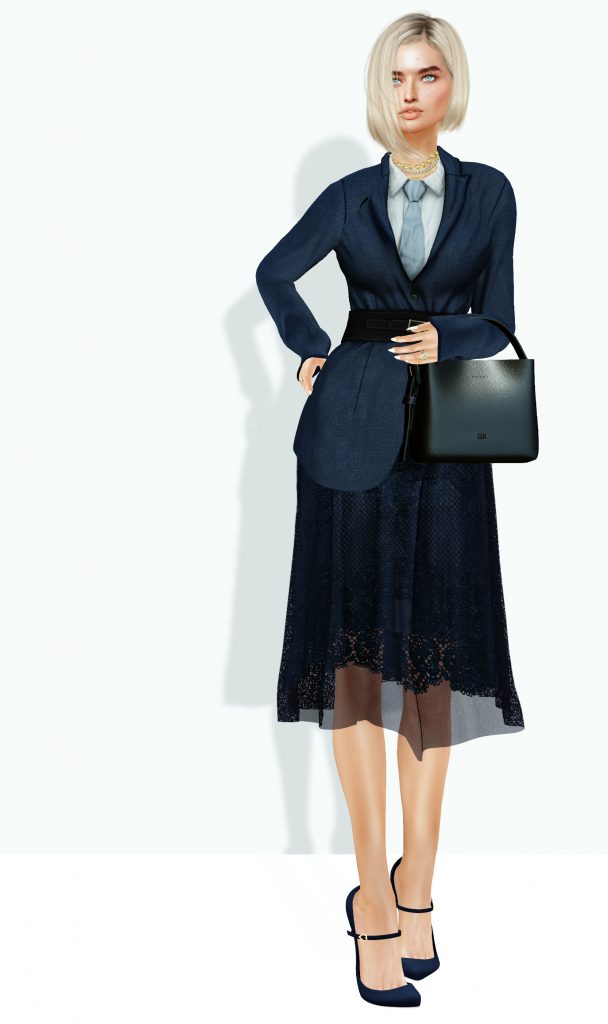 Today's inspiration comes in the form of the familiar. A sure thing, I'm covered in a neutral, navy, and simply, but powerfully, feminine style. Hard to do in Second Life a lot of the time; it really depends on what's being released, and for me, it's been almost all miss and no hit since April. With the exception of skin, makeup, and hair releases, I have very few items of clothing from the last several weeks to show for many attempts to fill my cart. However, this netted lace skirt suit did the trick for me. How about the gorgeous hand drawn detail?
I wanted to blog the GORGEOUS new necklace/earrings set from Yummy released at Collabor88, but it didn't come with a HUD until a later update (which was handled SO quickly, thank you!) but by then I had reused this slightly older set and thought it still worked perfectly.
My neutral eyes and lips (weekend releases from Cheap Makeup) are both new and exactly what I wanted against a slightly darker skin tone.
xoxo
---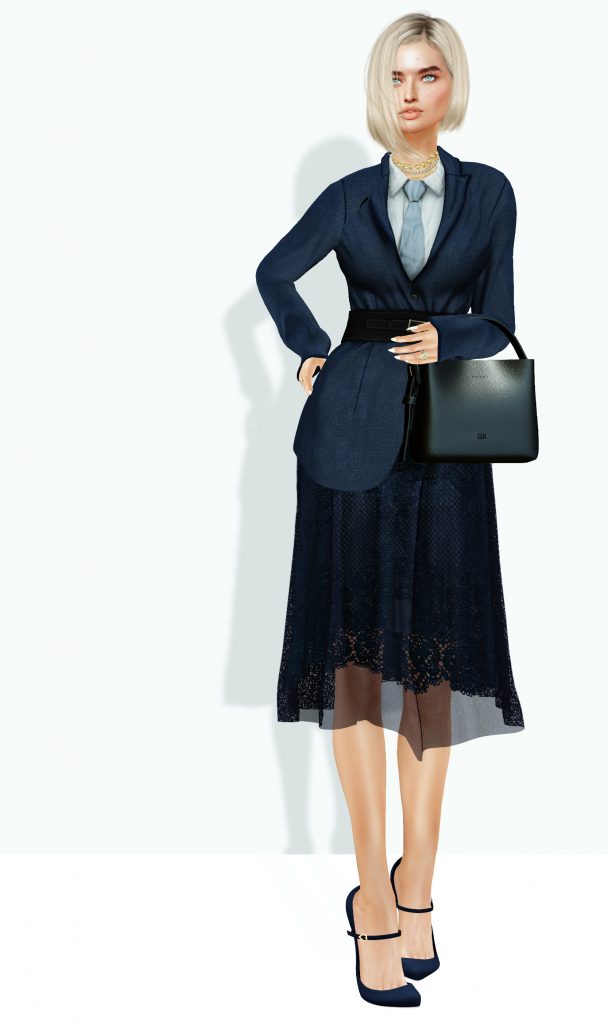 Familiarity
Head: LeLutka
BoM Skin: E.BEAUTY – RAVENA SKIN
Eye Makeup: HD 'No Makeup' Makeup **new**
Lips: Cheap Makeup HD 'Lip Lustres' **new**
Hair: tram L0325 hair4
Jewelry Set: (Yummy) Chloe Set
Ring: (Yummy) Dutchess Rings
Blazer: E.K – Jane Jacket **@Fameshed**
Skirt: E.K – Jane Skirt **@Fameshed**
Heels: Empire Bouvardia
Bag: [DDL] Lucky