If only I could do my hair IRL like Elika does my avatar's hair in SL. I would do just about anything for this perfect casual bun to be something I could style for myself IRL. I'd probably never wear my hair down again. Instead, this Spring style is new from Elikatira and I love it so much!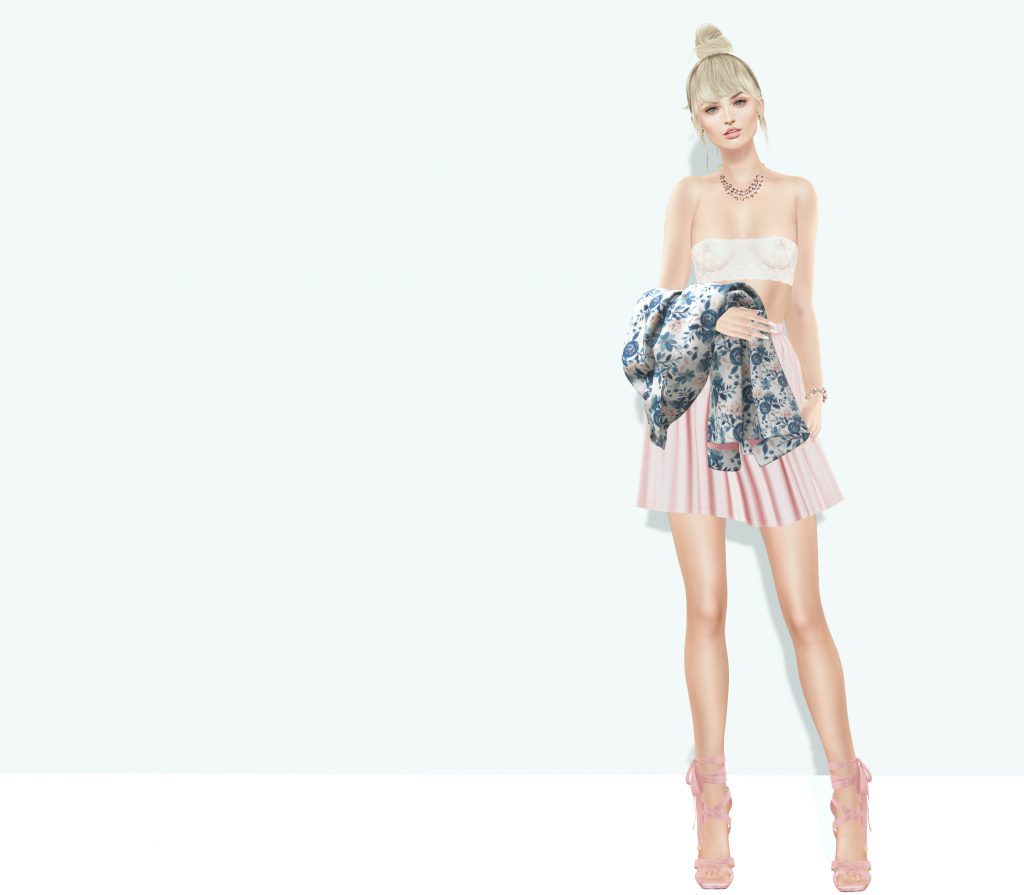 The rest of my look could work for brunch or similar if it weren't for the skimpy bandeau top that I found at one of the weekend sales (purchased in several colors). Perfect for under a jacket, I thought.
Oh, and if my skin looks familiar, I thought so too! It's from Mila and my collection is small but similar. This one is new at N21 and I loved it instantly after one glance at the ad. A new favorite, just like my hair.
xoxo
---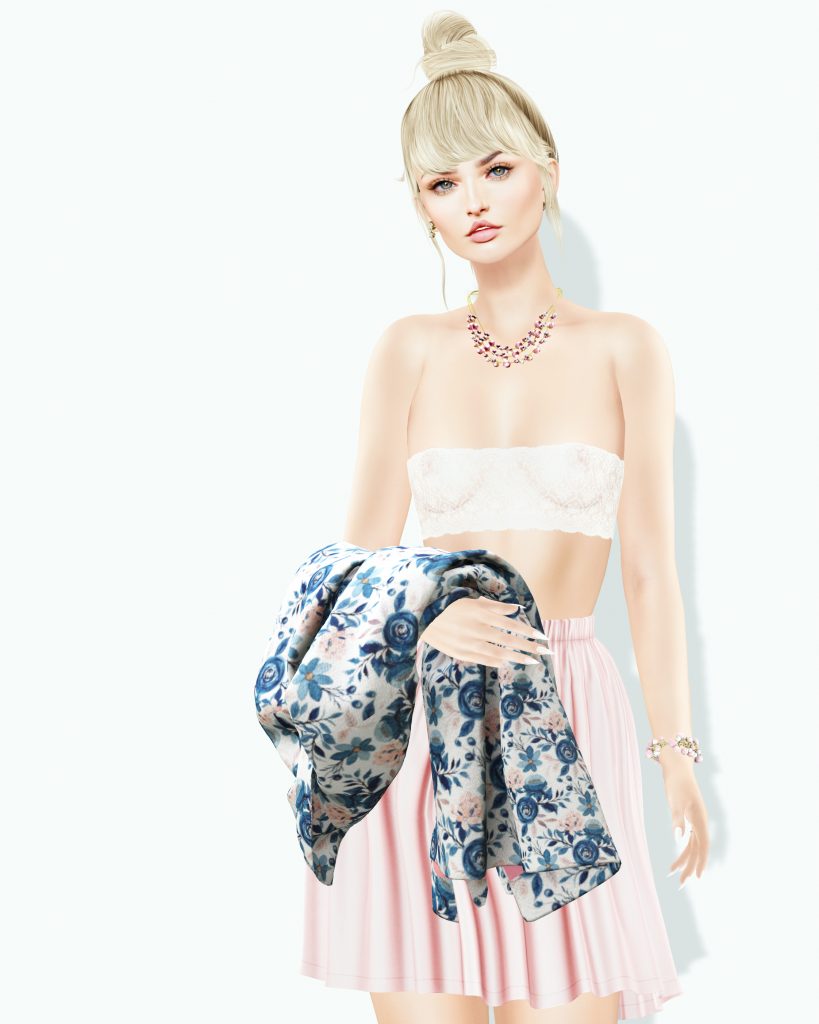 Wearing…
Head: LeLutka
Hair: ELIKATIRA Myla **new** – I think this will be at The Fifty!
BoM Skin: MILA. Linnea Vanilla **@N21**
Necklace: KUNGLERS – Delilah necklace
Bracelet: e.marie // Caliope Bracelet
Top: Diversion – Eva Lace Top
Jacket: MVT – Stylish blazer – Romantic print
Skirt: [spectacledchic] Gathered Mini Skirt **@Kustom9**
Heels: Empire Jaborosa