The first step is admitting you (I) have a problem. My problem – well one of them anyway – is lipstick. IRL, I can't stop buying glosses, liquid lipsticks, satin lipsticks, matte lipsticks, limited edition Hermes lipsticks that smell like my grandmother's perfume … I mean, seriously. It never ends. It's embarrassing. I saw this very cute holdable lipstick on the Jack Spoon Flickr feed and had to have it. You can find it here at the Spring Sidewalk Sale.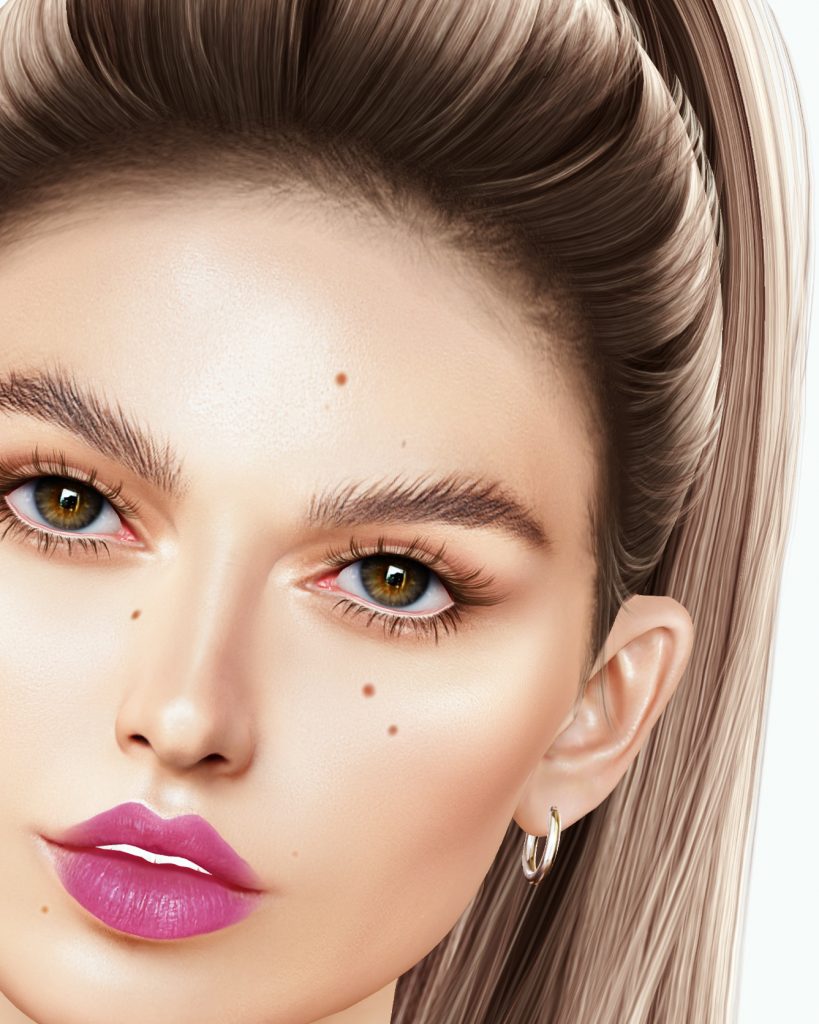 This whole post has made me realize that although my lipstick behavior is somewhat less compulsive in SL, I still exhibit many of the same tendencies. I buy a lot of makeup and then wear it once, mostly never to be seen again in my cavernous inventory. What makes it worse though, are the creators who stuff 12 BoM tattoo layers in a folder with no picture or key to remind me of wth I bought!
Obviously lipstick triggers me. What was that famous Coco Chanel quote?
"If you're sad, add more lipstick." – Coco Chanel
xoxo
---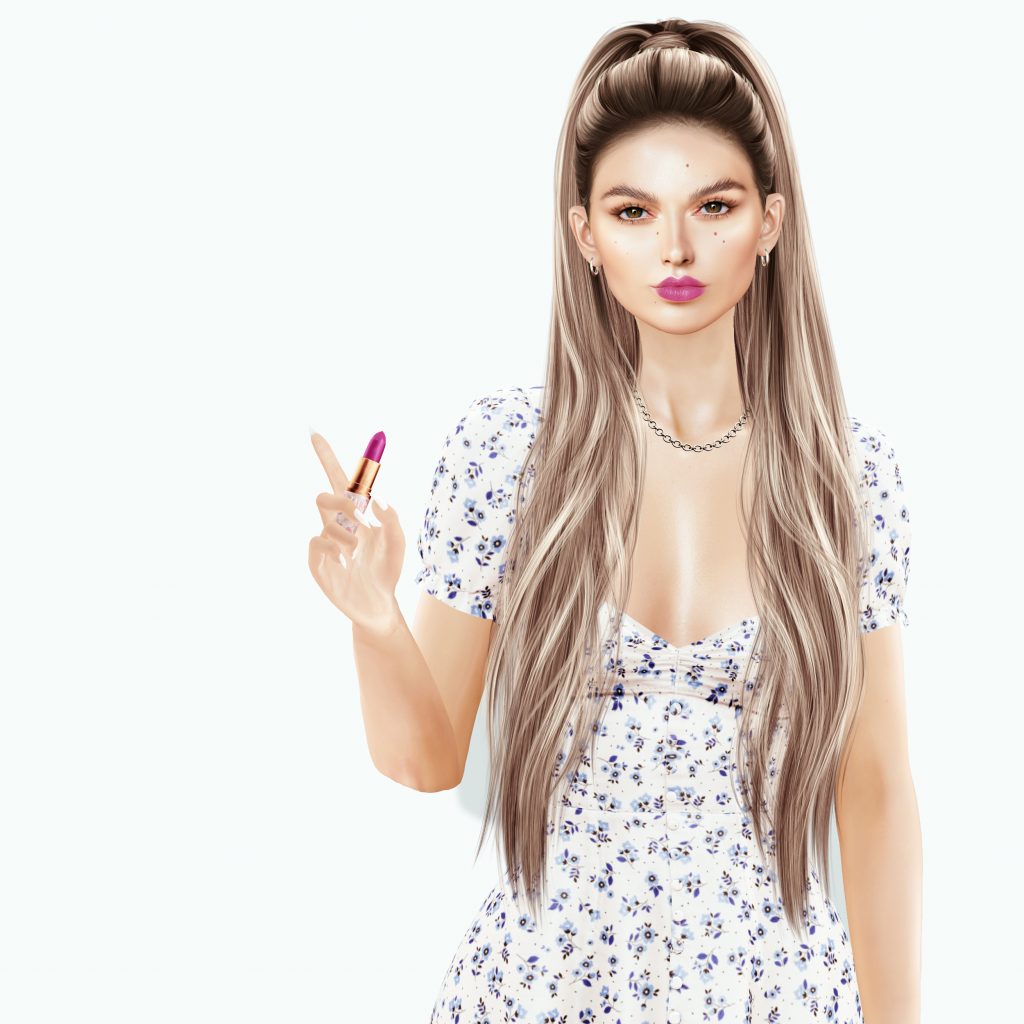 Wearing
Head: LeLutka
BoM Skin: Not Found Skye
Moles: Belleza
Lipstick: Jack Spoon Satin Lipstick Orchid **@Spring Sidewalk Sale**
Hair: Stealthic – Lethal **@Kustom9**
Lipstick Case: Jack Spoon **@Spring Sidewalk Sale**
Jewels: Kunst Amelia Set
Dress: Tres Blah Ingenue Dress (Chastity) **@Fameshed**