So here's the skin applier I mentioned here. I took off the hat to really celebrate what I think is just a gorgeous Asian skin from Tres Beau. I am absolutely charmed. There are a ton of tones to choose from – many of them so similar tbh – so I just chose something that I could enjoy as we head towards the finish line of summer. I love it!
Elsewhere on my look, I was really feeling the details on this bra top from Savin. But on the demo I realized that the pretty little zipper and clasp at the back was grey. Like a, "I can't rez" grey. Of course me being me, I bought the color I wanted (chocolate) and discovered that yes, I think the creator forgot something. The zipper and clasp are flat grey on the production copy too. It might just be that the texture HUD is missing from the packs.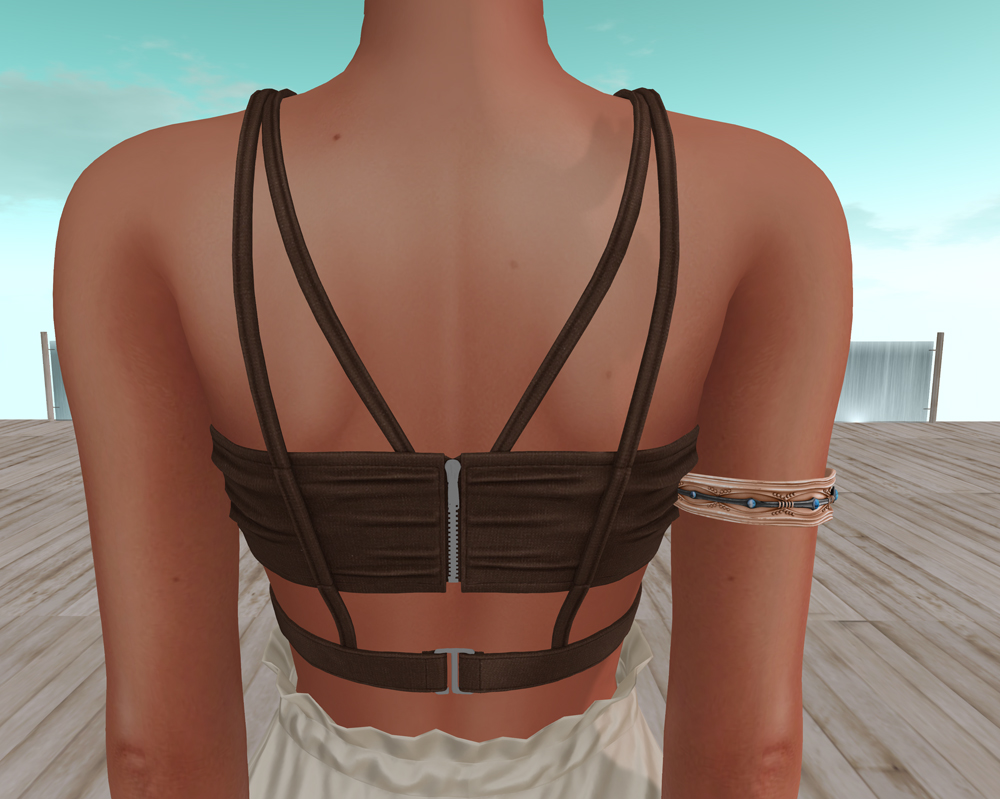 No matter, I love the front and the casual, sporty look the whole style creates. YMMV so you can decide if you still want to wear it!
xoxo