I feel like I have more new, great hairs than ever before. I'm still catching up from Fameshed and We <3 RP in fact.  But, I am pretty good about reusing hairs, so unless the designer doesn't put a picture in with the pack, I am sure to use them again.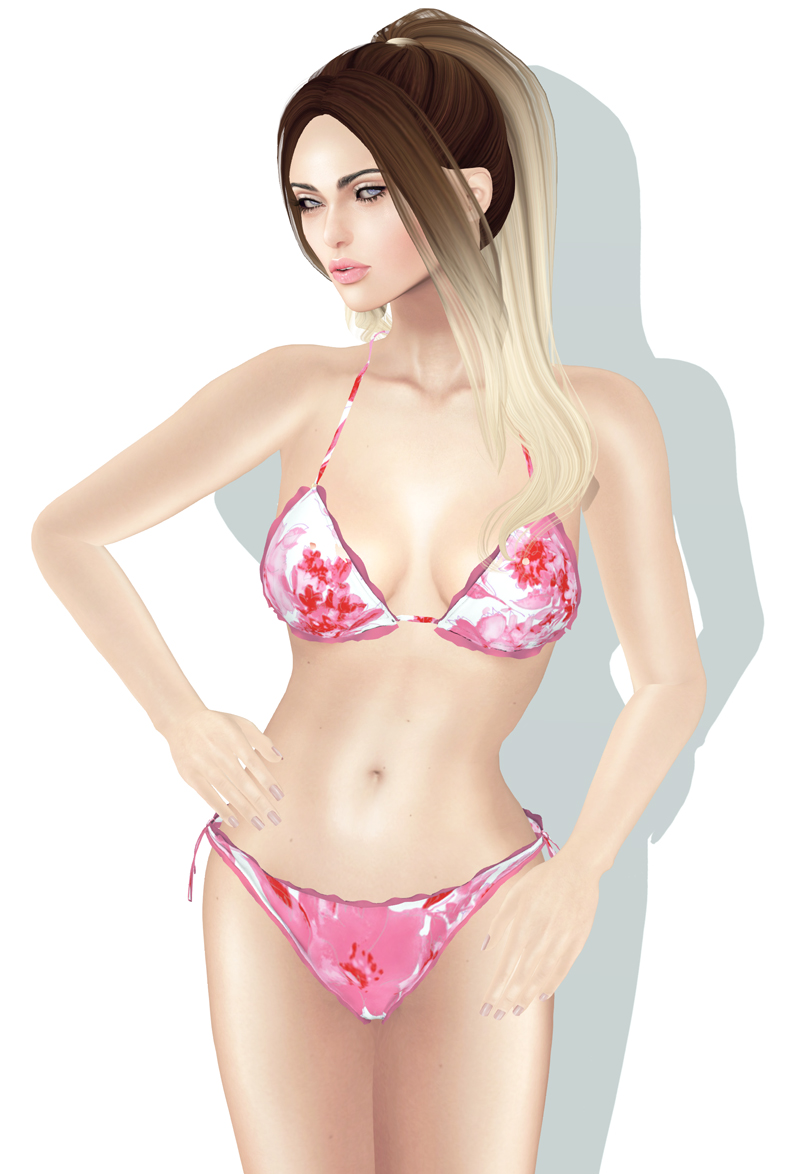 Anywayyyy, here are some more new hairs I love. With my Lamb hair, I'm also wearing a bikini from Baiastice. It's fitted mesh and very well done at that. I don't actually favor flower patterns very often but most of the items I am wearing today share that theme, interestingly enough. I am particularly digging the kimono dress from GizzA and maxi from NYU, both available at On9.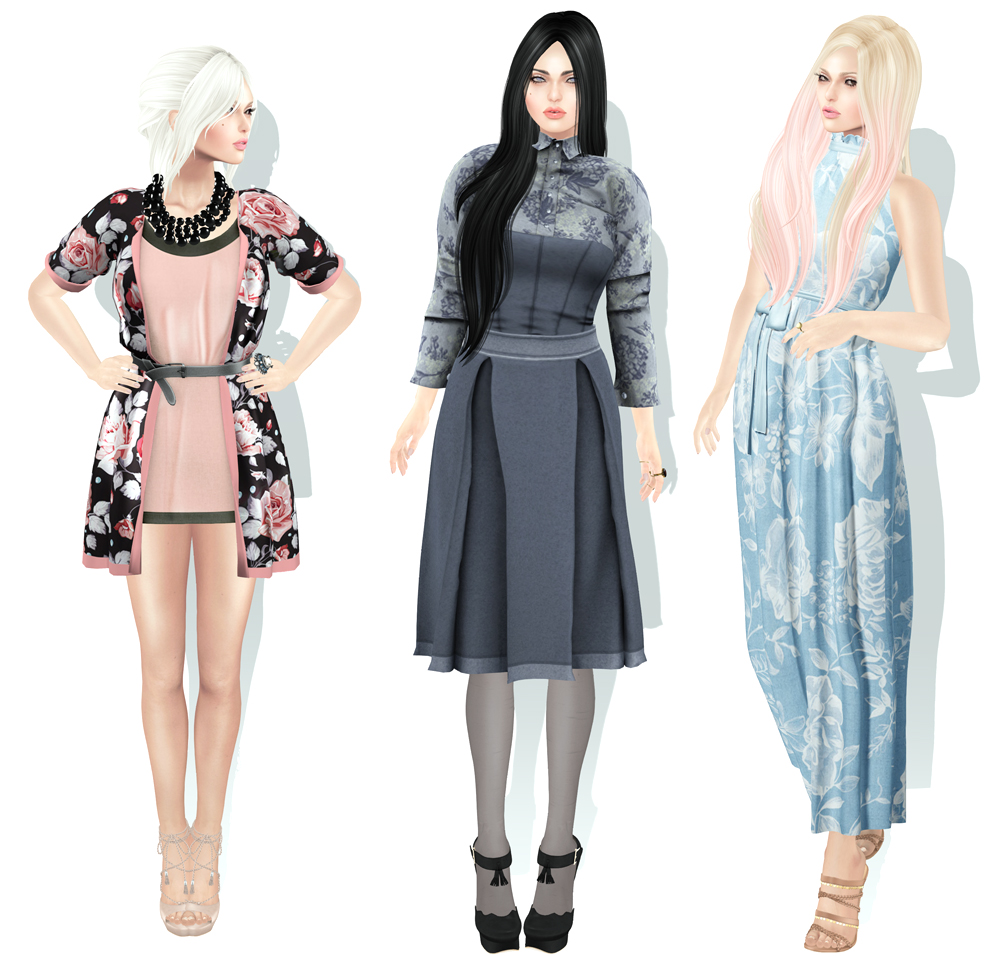 I'm also wearing new LeLutka appliers from Modish, a brand I have never worn before. Each HUD tone comes with 4 eyebrow options. You can buy eye makeups, lips and mesh body appliers separately. I am wearing the SKT00 tone here and while I like the face quite a lot, the Lara body skin appliers could be much better. The neck area is a completely different color compared to the head skin (my snapshots are not post processed), and other parts of the shading are not my favorite, particularly in the pelvis region, so be sure to demo a full skin if you care about the whole body look. Still, if you like the face, and I do, that's mostly what you're paying for. Note, I am not wearing the eye makeups at all but I do like the lip add-ons, although there are too few in a suitable tone per pack for the price IMO.
I'll do some close ups tomorrow, maybe.
Head: LeLutka Karin
Skin appliers: Modish Ivone SK00 *new*
Lips: Modish Ivone Nude Set *new*
Beauty Marks: League
Eyes: [Buzz]
Hair: Lamb Seafoam *new @ Collabor88*
Necklace: [tea.s] Pixi Dust (gold)
Bikini: Baiastice Jade Bikini (flowers) *new @ Collabor88*
Hair: [e] Piper **new @ Collabor88**
Dress: GizzA Meimei Dress (floral) *new @ On9*
Necklace: BB Viva (black)
Shoes: Essenz Cape Town *@ Shiny Shabby*
Ring: Zenith Farewell My Concubine II (silver)
Hair: Entwined Ivy *new group gift*
Dress: Valentina E Vintage Floral Day Dress (lilac) *new @ Fameshed*
Tights: Izzie's
Shoes: Breathe Mambo Heels (Maitreya – black)
Rings: ieQED Momoko (Maitreya – gold set)
Hair: Entwined Caroline *new @ We <3 RP*
Dress: NYU Summer Gown (floral blue)
Shoes: Essenz Mumbai (cream)
Rings: Cae Phases