Yesterday I reviewed the new LeLutka mesh head appliers from Modish. I couldn't really get past the issues with the Lara body appliers so I didn't spend time covering close-ups, even though I said I liked the face. Ivone is quite pretty as you can see and I particularly like the dark eyebrows.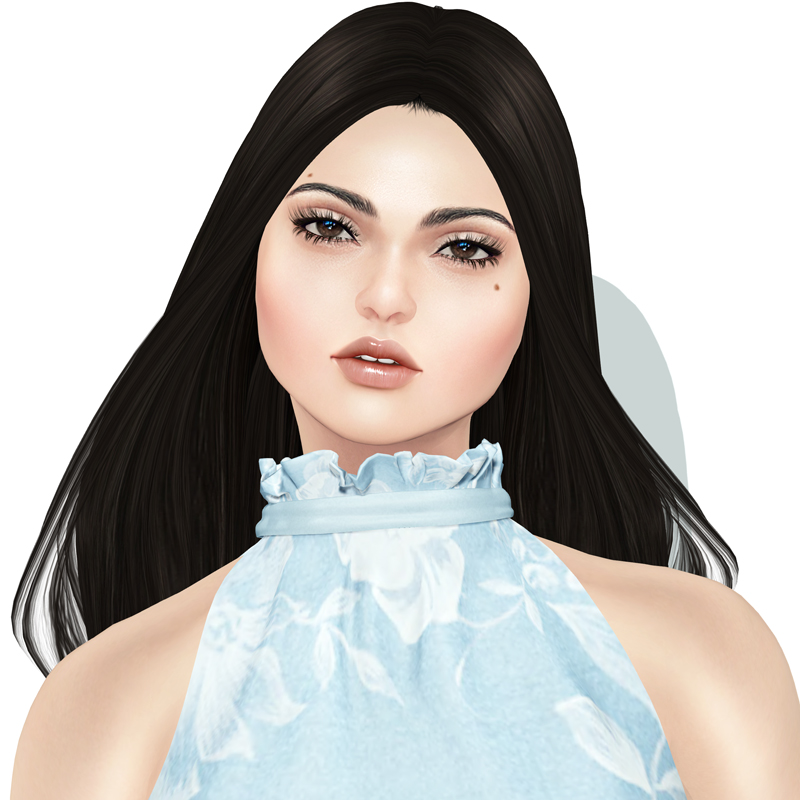 I won't rehash all of what I said yesterday, so I'll just reiterate that the face comes with 4 eyebrow options in your chosen tone. You can purchase lip and eye makeups separately. If there's one thing I would change about the face, it's the nostrils. They're somehow just not quite defined enough. In the above picture, the only thing I have added are beauty marks from League (which I give a big thumbs up on). Below I have added lips from the Modish nude lips pack sold separately. Unfortunately only 4 of the 8 lip colors are made for my lighter tone.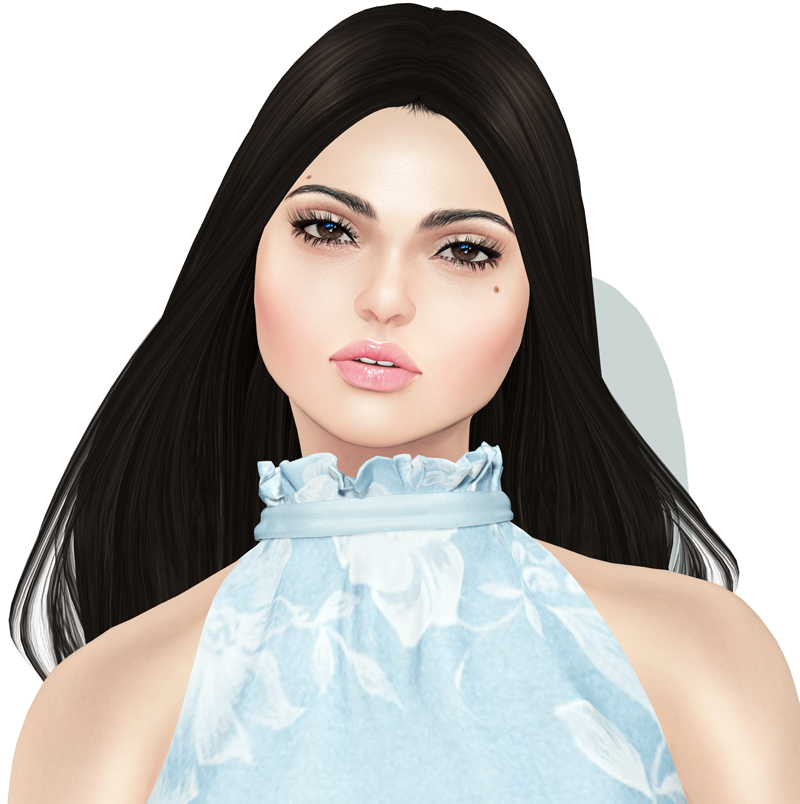 I decided to add eye makeups from Izzie's here, and I think they really create a lovely look.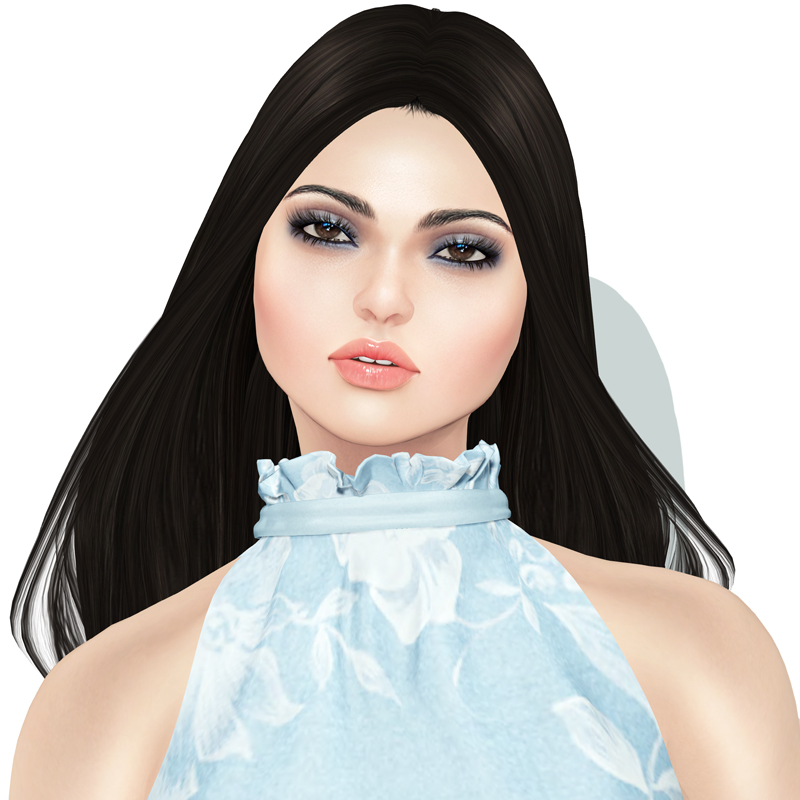 Overall, I am happy with the face and happy with the lips additions. I do think more should be built into the tone HUD to justify the price.
Visit Modish.
Head: LeLutka Stella
Skin Appliers: Modish Ivone SKT00 *new*
Beauty Marks: League
Lips: Modish
Eyeshadow: Izzie's
Hair: LeLutka Vibrato
Dress: NYU Summer Gown (floral blue) *new @ On9*