I mentioned in an earlier post that I am totally unfamiliar with the TV series Twin Peaks. I understand it's coming back to Showtime next year, so maybe I will get a taste then. Admittedly, I am confused by the theme at this round of Collabor88, but only because I have no context.
One thing I am never confused about is the way Aida adds makeups to her skin lines that you must have. Must. Have. The blue eyes and pale lips are simply gorgeous. I feel like no one does make-up like Glam Affair in terms of variety and frequency. Love!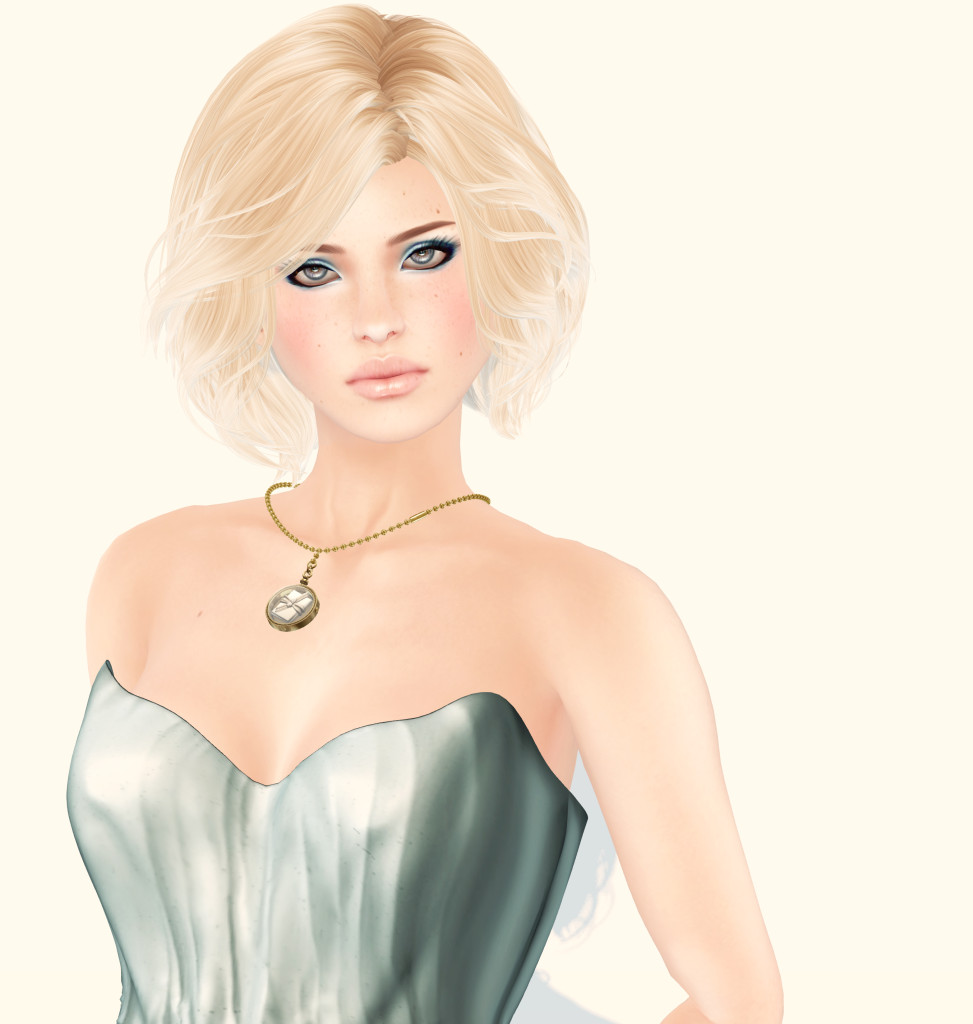 The various clothing, decor, shoe and jewelry offerings at the event seem really varied. Again without context, I have no idea why there's a body bag dress and a whole lot of owls…but I really like owls :p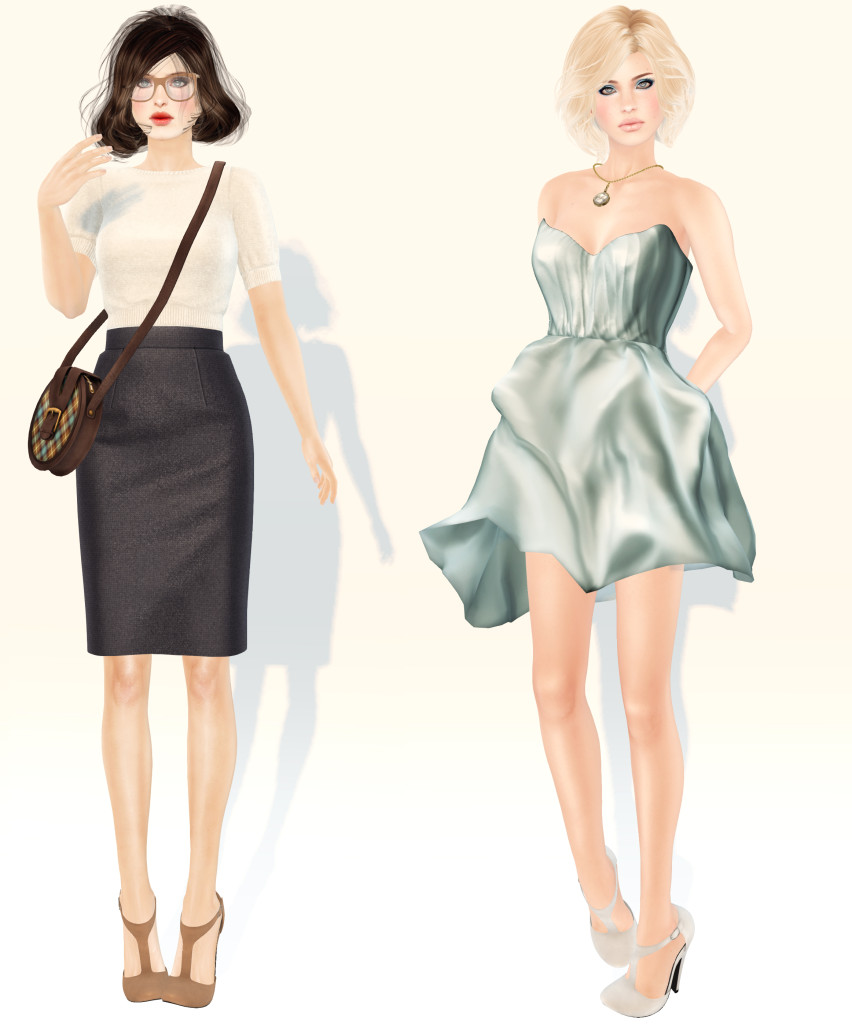 Once again I loved the shoes from fri.day and many of the outfits at the event. I honestly don't love the body bag dress because it actually does kind of look like a body bag on, lol, but I do like the color very much. The D!va hair is very pretty but doesn't leave your face free of wisps, which is realistic but harder to photograph without Photoshopping, which I don't do for things I put on this blog. The new hair from Exile is mmmmhhmmm pretty and while I usually wear darker colors, I love the blondes in the Natural Fusion packs. The angora sweater and pencil skirt from tres blah are also so well done. Two of my favorites from this round for sure.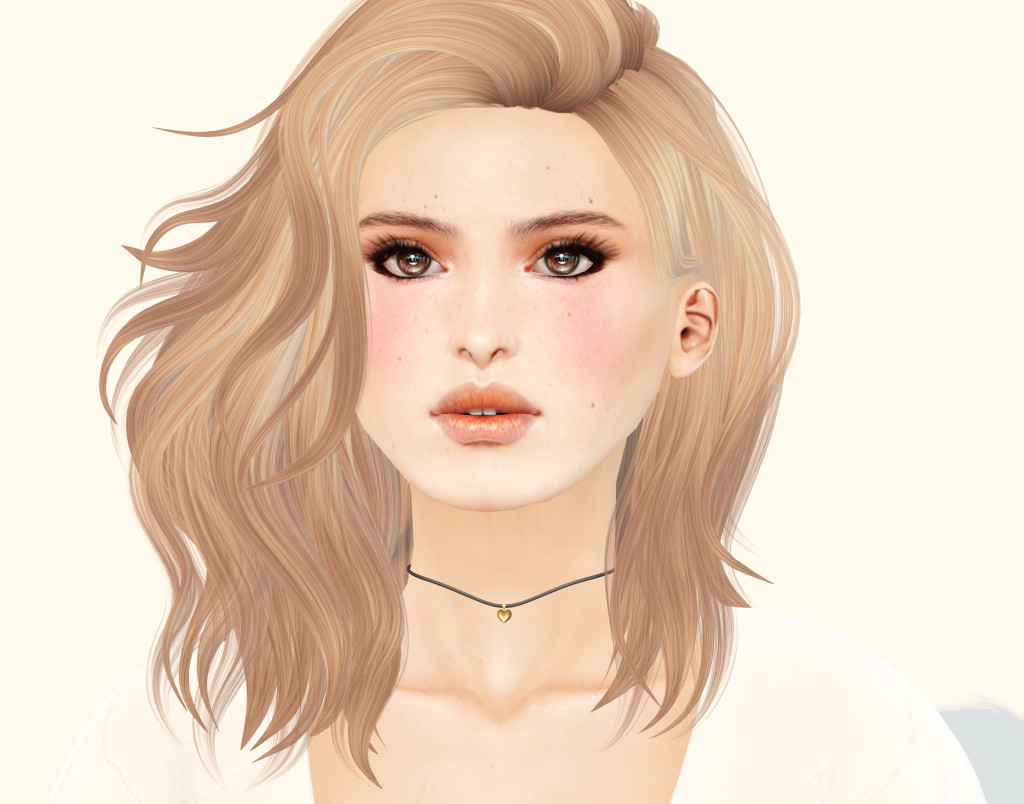 Not at Collabor88, but I felt like calling out this specific new hair from Truth. My favorite of his since I have been back (and it's so nice to see an old creator still owns this space btw).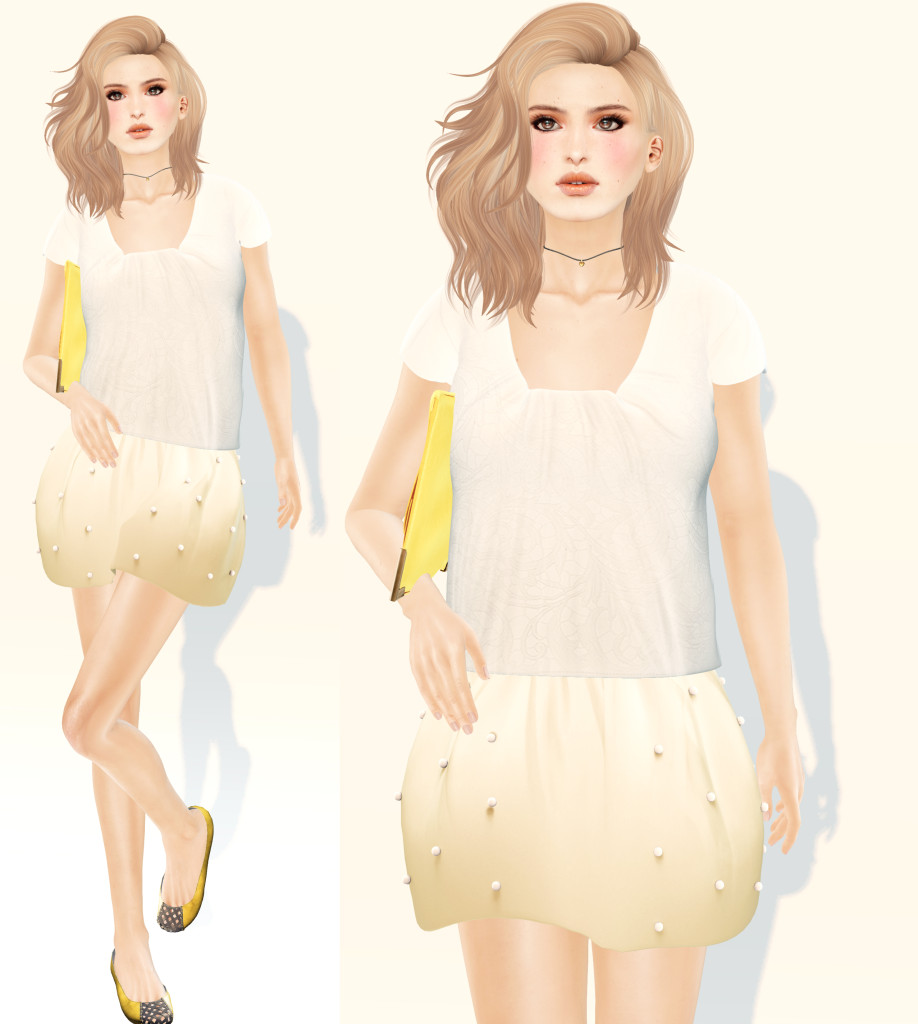 Another gorgeous piece in pale lemon. My favorite color, it's so hard to find done well in SL. Glam Affair has perfected it here. I would love a fatpack option for the skirt and top, which are great staples.
This is probably my favorite regular event in SL. The prices are very good and the designers are excellent. I love the guest designers seem to always show off new talent, particularly for someone like me who is just coming back.
The Looks
#1
Skin: Glam Affair Amberly Lovely Day 03 (Asia) *New at Collabor88*
Hair: Exile Touch So Warm *New at Collabor88*
Dress: (fd) Body Bag Dress (ice) *New at Collabor88*
Shoes: fri.day Audrey pumps (white) *New at Collabor88*
Necklace: MG Necklace secret love letter locket (short) *New at Collabor88*
#2
Skin: The Skinnery Cristy 02 (champagne) *at Arcade*
Hair: D!va hair Chisa (brown diamond) *New at Collabor88*
Top: Tres Blah Angora Sweater (ivory) *New at Collabor88*
Skirt: Tres Blah Vintage Pencil Skirt (navy) *New at Collabor88*
Bag: C'est la vie sally circle bag
Shoes: Fri.day Audrey Pumps (tanned) *New at Collabor88*
Glasses: Fishy Strawberry Feline Glasses
#3
Skin: The Skinnery Cristy 02 (champagne) *at Arcade*
Teeth: Izzie's (07) Tattoo
Hair: Truth Bexley *New*
Top: Glam Affair Lana shirt (white) *New at Collabor88*
Skirt: Glam Affair Lana Embellished Skirt (silk) *New at Collabor88*
Shoes: Pure Poison Shaleene Flats (yellow) *at Arcade*
Necklace: LaGyo Laura Layered Necklace (gold heart) *New at Collabor88*
Clutch: Mon Tissu Envelope Clutch (yellow)