I was inspired by this sweet, whimsical bag from yumyums and decided it made me feel a bit like Alice…but in some kind of Victorian twist on the tale.
.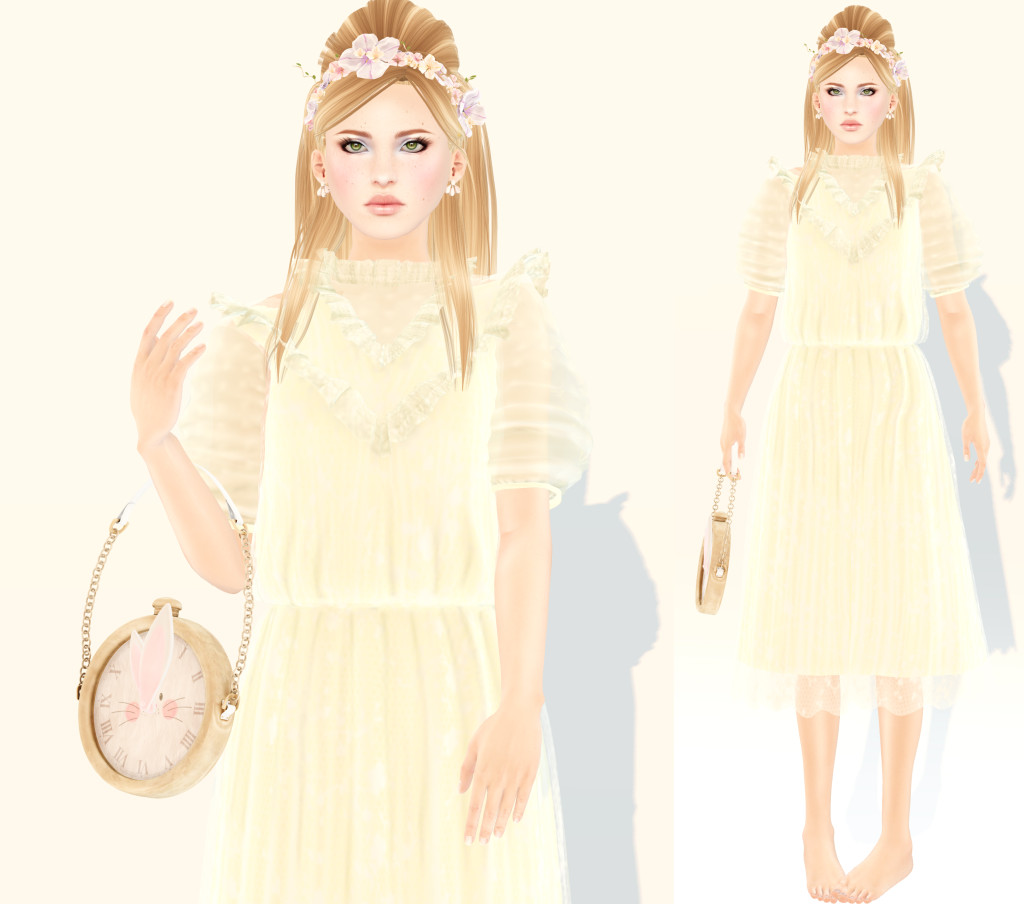 And in keeping with things that are slightly left of center, I bring you Watson, my owl.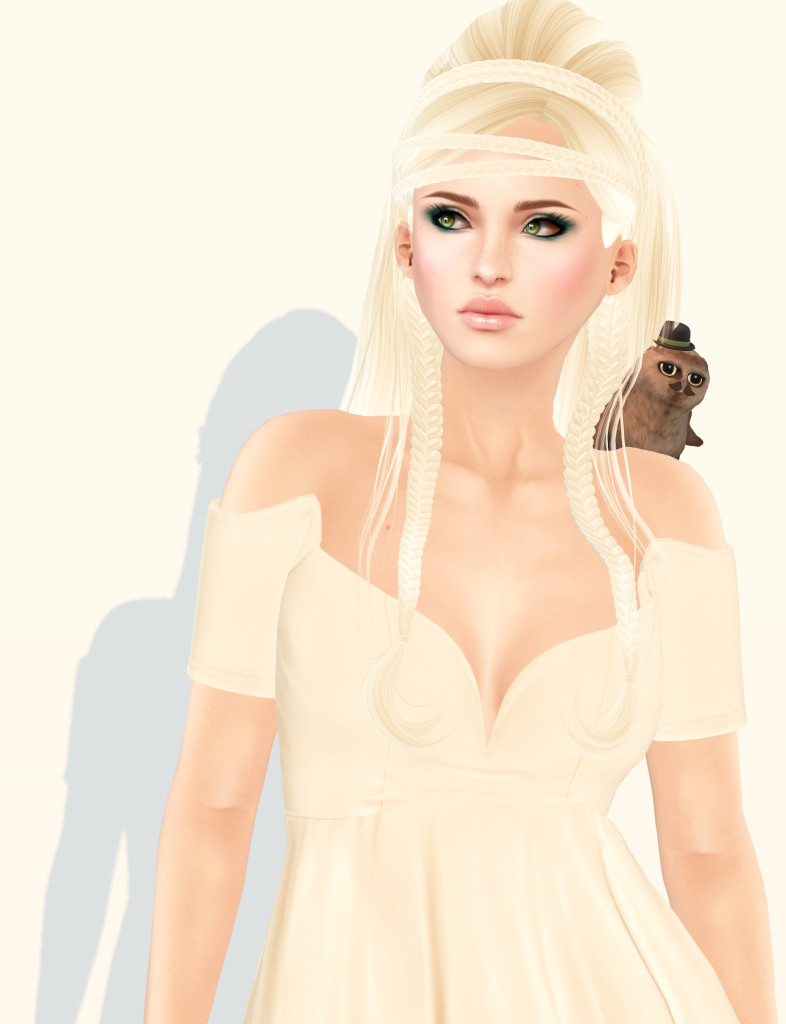 I honestly don't know a thing about the show Twin Peaks, but now that I have seen this round of Collabor88, I will be trying to find some episodes. Seems like it was on a long time ago? I did a quick search and found the saying "the owls are not what they seem," which intrigued me. This off the shoulder dress is new from Tee*fy and as usual, is all kinds of perfect.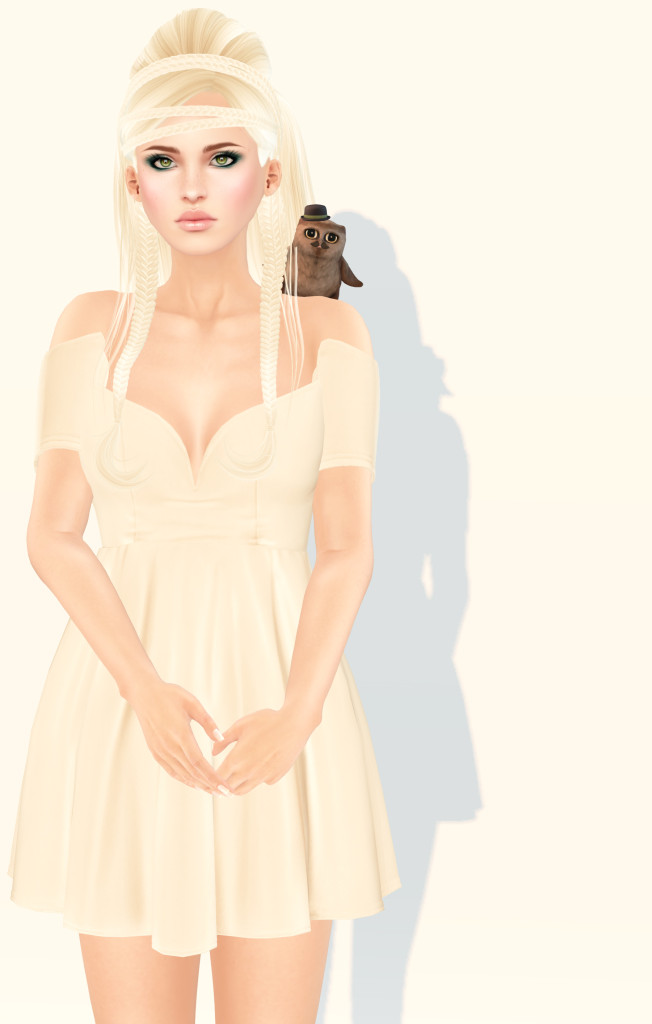 The Looks
#1
Skin: Glam Affair Sia (Europa)
Hair: Tableau Vivant Clio (basics) *New at We <3 RP*
Headband: LaGyo
Dress: amiable Ruffled Tulle Lace midi onepiece (yellow) *New at Oneword*
Earrings: Glam Affair Vintage Lady
Purse: yumyums Late for a Date purse *New at Oneword*
#2
Skin: Glam Affair Alice Lovely Day Alice 07 (America) *New at Collabor88*
Hair: Tableau Vivant Legend Calliope with braided forehead (basics) *New at We <3 RP*
Dress: Tee*fy Kira (creme) *New at Collabor88*
Owl: TMC Owlz Gacha – Watson Owl *New at Arcade*