I only recently began wearing items from coldLogic. But soon found that some of my favorite simple, classic pieces come from that brand (mostly tailored shirts, trousers and tied sweaters). I took notice when I learned that the brand was launching their next evolution – with pieces that are made specifically to fit the grid's most popular mesh bodies, including those from Maitreya, Belleza (Isis), and Slink.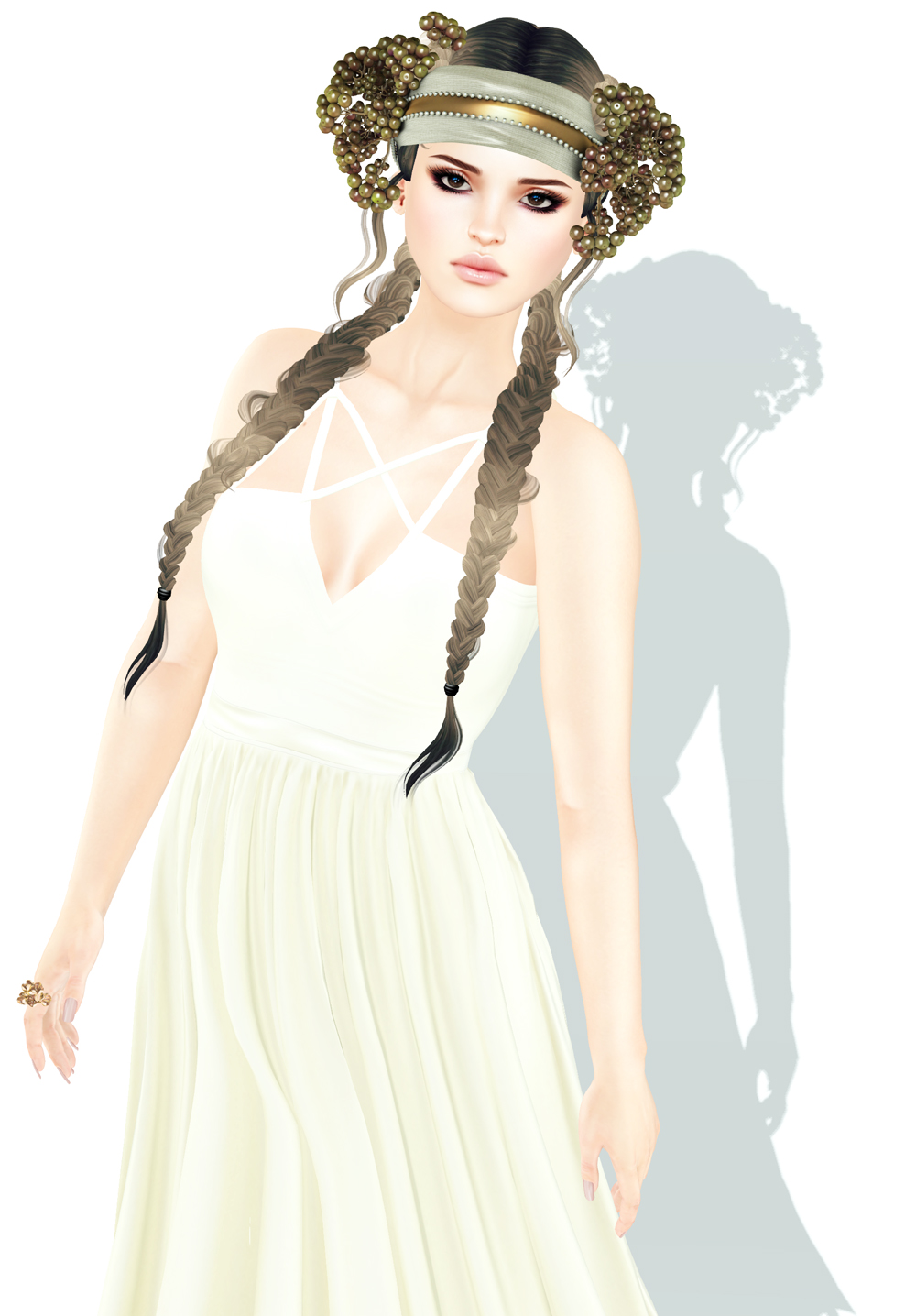 I am showing a couple of the new releases here, and they're both very well made. These pieces are slightly more expensive than your average, everyday dresses but each one comes with a HUD that changes the texture of the dress completely (4 different colors/textures). Very good buys if you think you'll be wearing a piece in multiple colors and particularly great for staples.
One of the other things they did was create a free to join VIP group that provides 5% credit on all purchases when you're main store shopping with them. So very happy to see this and personally, this is something I will fully embrace. Their shop is easy to navigate, bright and just very pleasant to be in. Two thumbs up for a more traditional, personal approach to SL fashion!
Body: Maitreya Lara
Skin: Glam Affair Katra Ballerina (Europa – 01G) *new @ Uber*
Eyes: [Buzz]
Hair: Little Bones Tonic (baby hairs – blondes) *new @ Uber*
Headpiece: Enfant Terrible Kia Headpiece (sand)
Rings: Black Bantam Buttercup Ring (rose gold) *new*
Dress: Neve by coldLogic Ballerina (neutral) *new*
Shoes: Pure Poison Artizan Cloud Pumps (Maitreya) *new @ Collabor88*
Hair: D!va and Bauhaus Movement Ride with the Sun *new @ Collabor88*
Dress: Neve by coldLogic Athena (boho) *new*
Shoes: fri.day Effy Sandals (steel – Maitreya) *new*