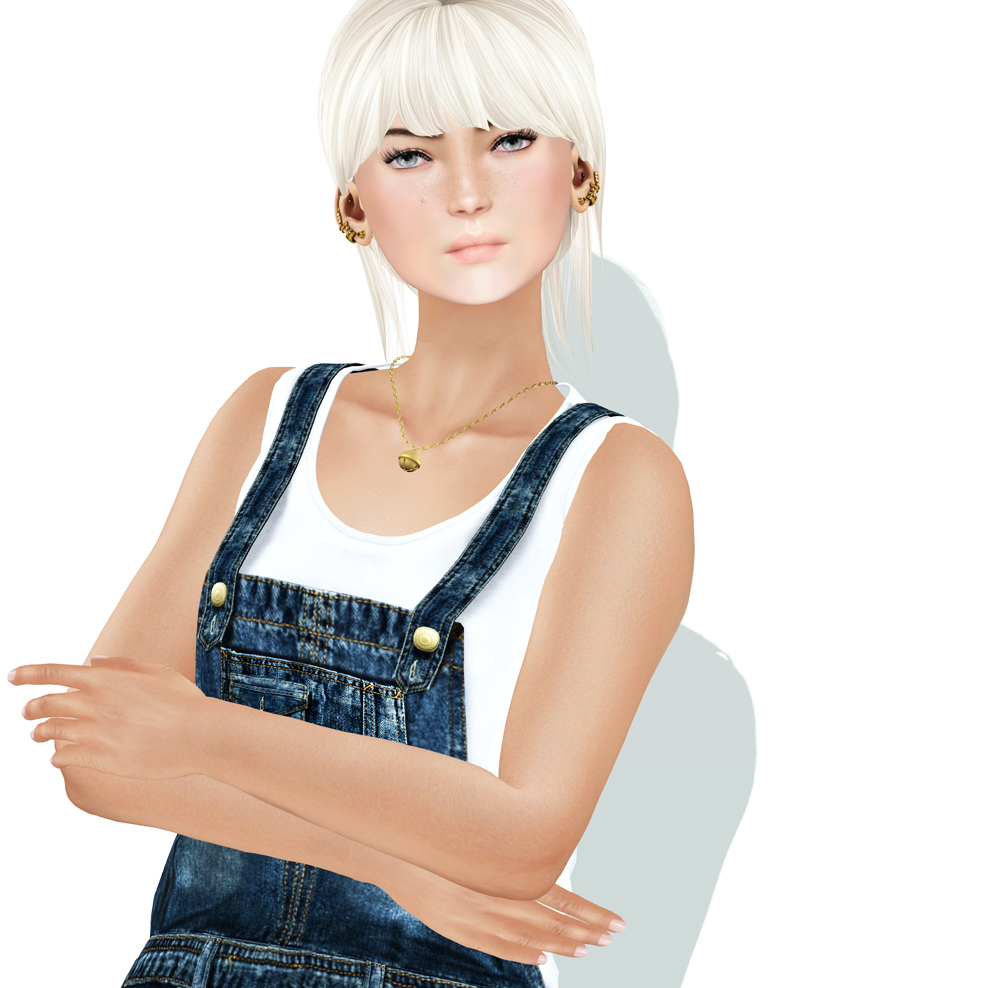 I am wearing the new skin appliers from Genesis Lab called "Anastasia." They're available in the full range of tones and work in different ways with each head I have from Genesis.
I am showing Sunny, Julia, Maya, and Chloe mesh heads here. But do you know which is which? 🙂
So the appliers work best on heads with tattoo layers. Sunny, for example, will allow you to see the full range of beauty mark and makeup features for the appliers. Whereas Jiang, one of my favorite heads, didn't seem to work with the appliers at all. Even with Jiang's standard cappuccino toned head, the cappuccino appliers leave untextured areas around the eyes for me. YMMV!
Each tone is $500L. I do like them because they work in some capacity on most of my Genesis heads, but to make it easier in the future, a list of heads that the appliers are best suited for should be provided IMO. I'm also finding it interesting how many different types of HUDs exist from Genesis Lab. Totally different looks and functions for seemingly every release? Maybe they just haven't decided which ones best represent their brand yet.
And yes, of course I am wearing my (probably all time?) favorite hair from Elikatira again. If you happen to have the white tones, this is the Moonlight texture. <333
Heads: Genesis Lab Maya, Julia, Sunny, Chloe
Skin Appliers: Genesis Lab Anastasia (cappuccino and milk) *new*
Ears: Mandala Steking Ears (ver 3)
Hair: [e] Hilary
Overalls: COCO Denim Overalls (white tee – dark blue) *new @ Fameshed*
Kicks: Flite Lowtop Ducks (white – Maitreya)
Poses: Bauhaus Movement and Kirin