I picked up the lovely 'Gaia' head at the recent LeLutka Black Friday sale for 50% off. It's like my avatar went into a cryo chamber and emerged 10 years younger. I wish there was a copy of the old DeuxLooks blog still hanging around the internet because you would be able to see the youth in my avatar in the same way! IRL of course, I am now 10+ years older and yet my avatar looks younger than ever.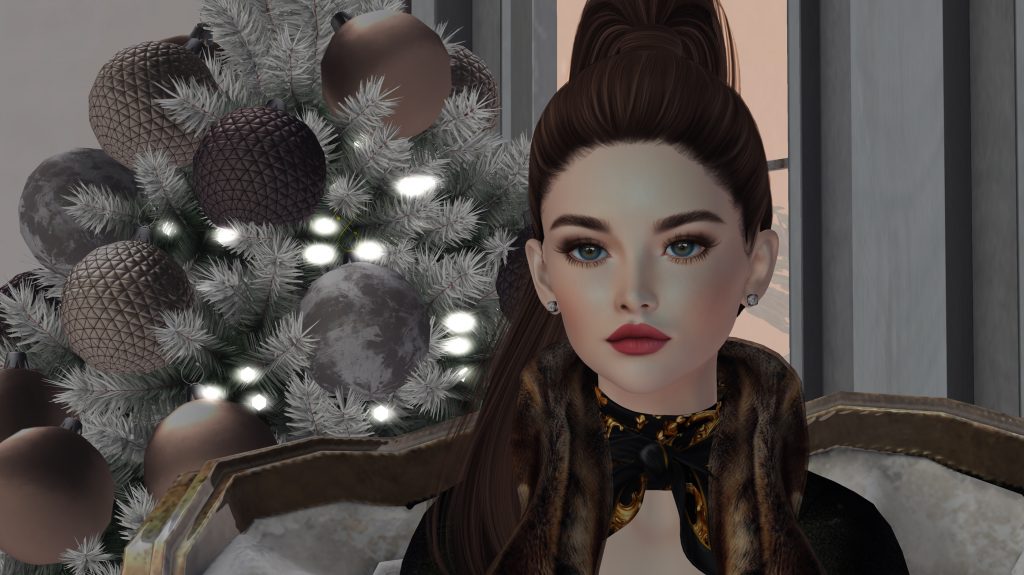 I wouldn't say I "struggle" with how to accurately represent my RL age with my avatar's. I've never tried to do that in a linear way. But, it's interesting to consider that I might have actually outgrown the super youthful look that Gaia represents and not have realized it? I mean, IRL I outgrew Vanderpump Rules so I suppose it's bound to happen in SL too. Just for the record, I still watch Summer House 😉
Whatever, Gaia is a beautiful, very youthful head!
xoxo
---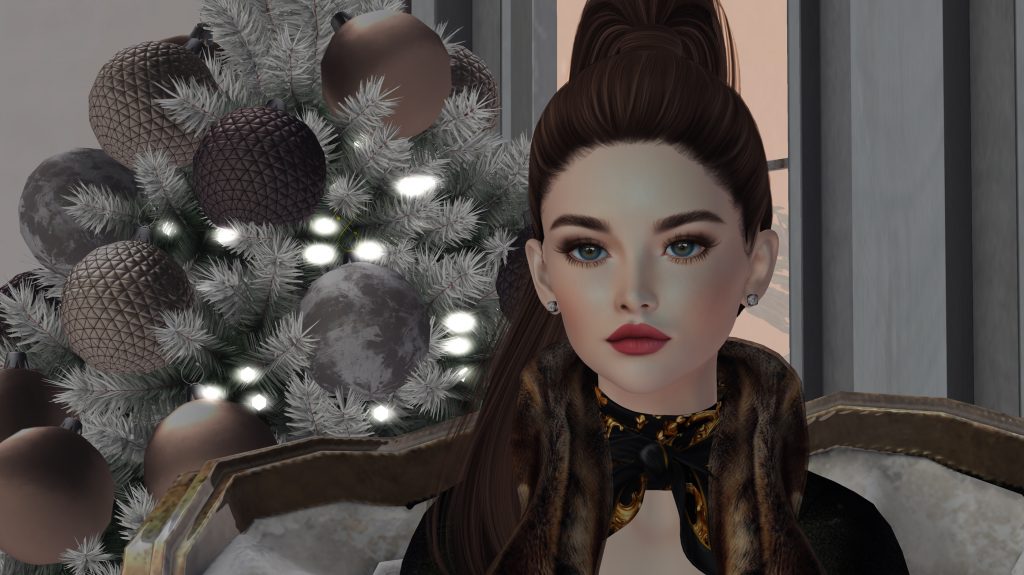 Credits:
Head: lel EvoX GAIA 3.1
BoM Skin: [Glam Affair] Evelyn [Lelutka EvoX] **@Uber**
Hair: Wasabi // Rio Hair **@Uber**
Earrings: P.C; Merriweather Diamond Studs
Scarf: erratic / satin scarf / FATPACK
Coat: S&P Danielle coat (Lara Petite) black **@Fameshed**
Dress: -Pixicat- Bella Dress – VelvetRed