First, "WTF?" Seriously. What am I doing wrong that my avatar now has a noticeable line between my BoM head texture and BoM body texture on every single skin I try? It's been there before, yes, but never this noticeable. I updated my SL client and somehow all my old "windlights" are missing…and my avatar looks more like a paper doll with a face stuck on? More importantly, what can I do to fix it? Send help, please. I've been away too long! EDIT – thank you! I had some awesome tips that have helped a lot. Let's see how I do next time!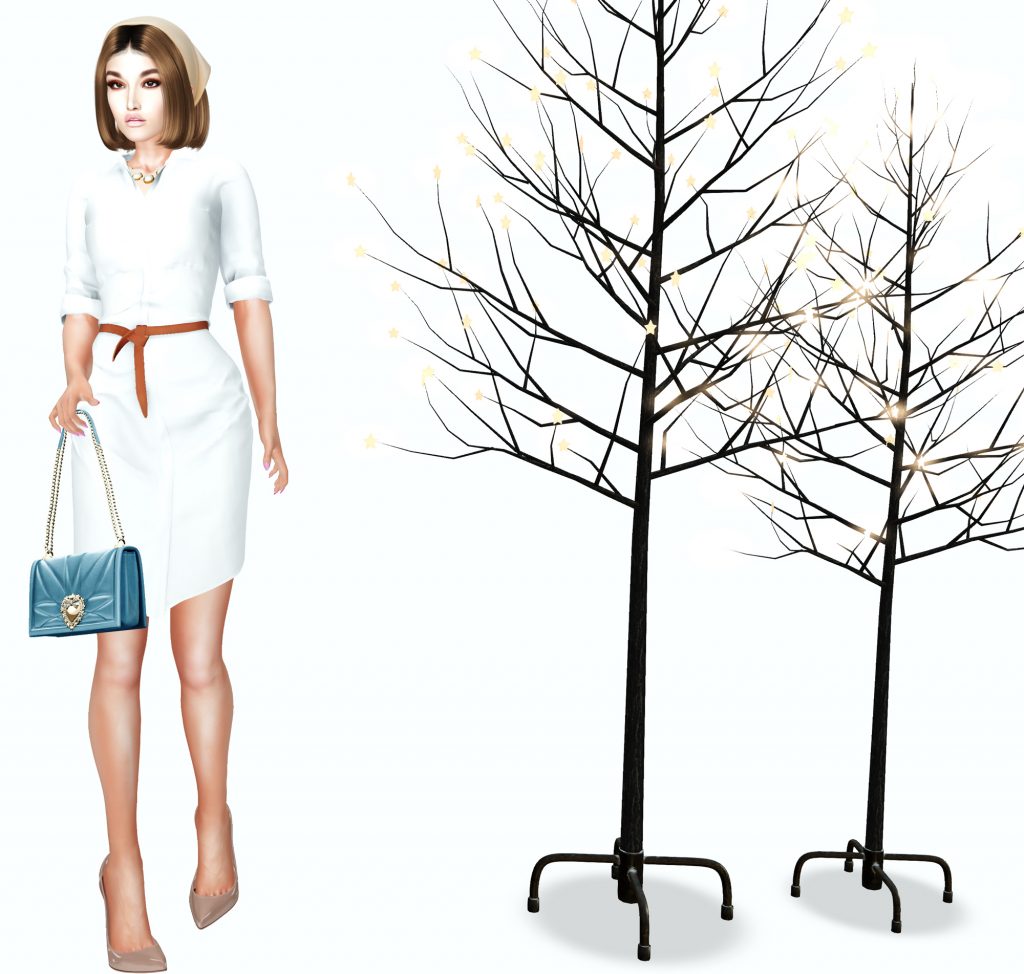 Separately, I love this new skin from Poema that I picked up at Skin Fair. Each pack also comes with body skins, making it a GREAT buy. I absolutely adore this creator's work (well-known and loved) and this new line of inventory is called RAHRA, designed for younger-looking avatars. Now, I admit that if I were recreating the actual RL typist Gillian, I would require a more mature look. But I'm not…yet, anyway. I'm also wearing HD makeup from Poema, available at Skin Fair of course.
Though I only got a chance to swoop in and out of the event due to living away from home for 9+ weeks (good grief), I have to say, it's the best large-scale event to attend. So well laid out; thoughtfully designed; and easy to traverse. I wish it were open another week because I am moving back into my own home in Boston later this week and I can never remember if "Skin Fair Exclusives" are available after the actual event?
Anyway, your help on my neck line is so appreciated! I'll actually be back for reals very soon!
xoxo
---
Head: LeLUTKA.Head.Zora.2.5
BoM Skin: RAHRA – Bamby face (Eyebrows) – BEIGE *@Skin Fair*
Hair: Foxy – Sahara. (XS/LelutkaEvo) *@Collabor88*
Necklace: Amala – The Pearl Necklace – Gold
Dress: COCO_BeltedShirtDress(White)_MT-Petite *@Uber*
Nails: (NO) Art Nails – Almond – Sweetheart Colors
Heels: David Heather-Via Pumps/ML/Nude
Bag: ryvolter :. Loca Love Bag (short/hand) – Blue