I wanted to slip in one more post before heading out again and thank you all for your help with "windlight" which is now not windlight – and what likely happened to some of my settings…including why my neckline is so horrendous. I tried again and this time it went much better. Although admittedly, I went a little eclectic – lovingly ragtag? – in my styling. I started with the legwarmers, previous inventory from friday, and idk what happened from there.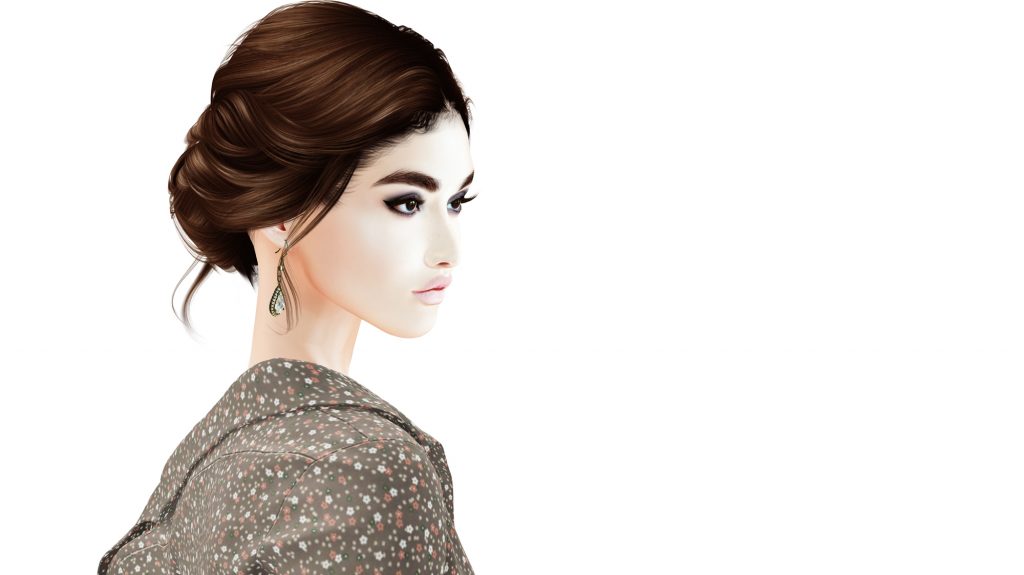 I am mesmerized by this profile. Zora is so strong and unique; one of my favorite LeLutka heads ever (with the right skin). Incidentally, this is the same Poema (Rahra) skin I blogged previously. In fact, I went back for the full fatpack, because that's how much I enjoy it. Cheers!
It's nice to be back but also kind of strange. I don't just mean in SL, but back in my own home after so long. Final finishes on my bathroom and downstairs lighting hopefully being applied this week so I can actually move back in.
xoxo
---
Head: LeLUTKA.Head.Zora.2.5
BoM Skin: RAHRA – Bamby face (NO Eyebrows) – ALABASTER *@Skin Fair*
Brows: LeLutka Zora HD
Hair: DOUX – Venezia Hairstyle
Earrings: (Yummy) Katerina Necklace Set – Earrings *@Collabor88*
Necklace: (Yummy) Circle Charm – Om
Top: .miss chelsea. Ibis Shirt Petite Ditsy
Bodysuit: .miss chelsea. Ibis Body Petite White
Skirt: (fd) Sparkle Skirt – FATPACK LARA
Legwarmers: friday – Lounge Warmers
Bag: [DDL] Adore (Crossbody R)