Welcome home to me! I am back for a few days to take care of things in Boston before scooting back to the beach again. I am sure I am not fully caught up in SL – but tbh, I have so much to blog that I'm unclear why I keep acquiring. By the time I get around to it, we will be in Fall again -_-
A few special things caught my attention, including this simple bun from barberyumyum, and comfy top and pull on bottom from Pixicat. If I am going to do summer colors, of course they're going to be pink and green (to match this detailed scene by Minimal). I'm also enjoying the Positano gachas from LaGyo at C88. The only rare I didn't get was the woven earrings, which I am very keen on. If you have an extra, send me a message so I can make an offer!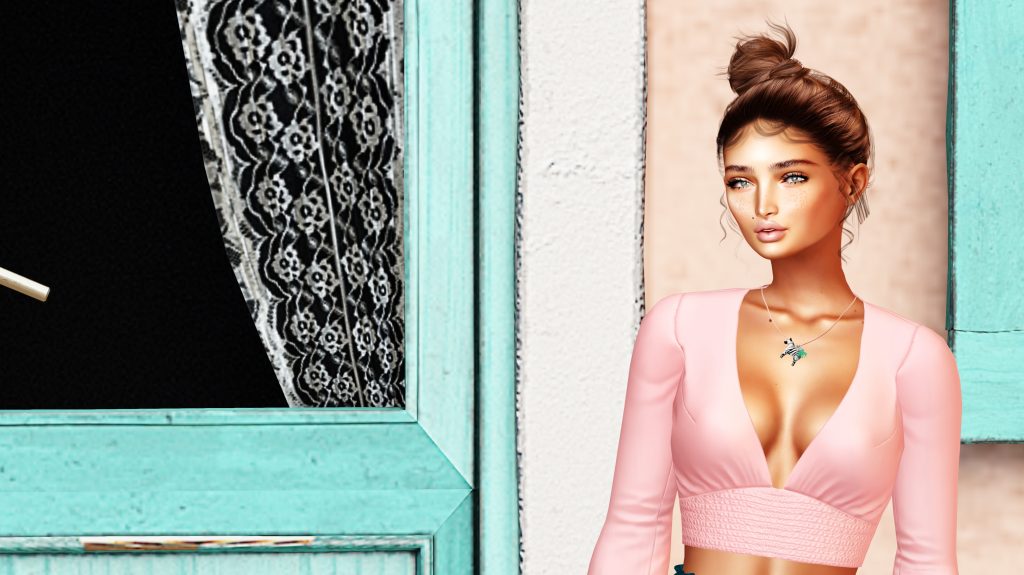 Lastly, I'm enjoying nude lipsticks by alaskametro. They really change the look of a skin that I was already loving. In a good way.
xoxo
---