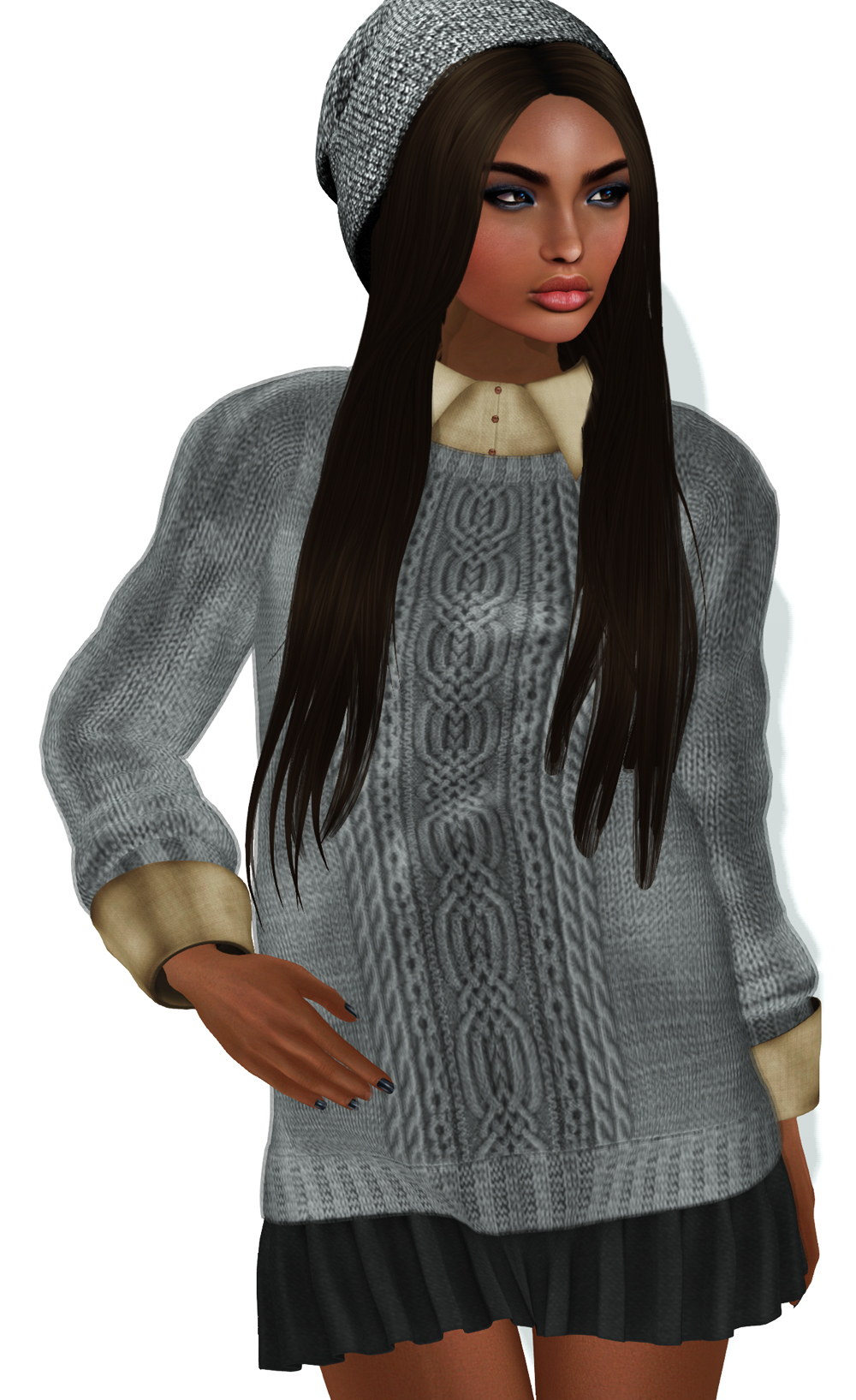 Taking an outfit that I could potentially make "too cute" and instead, make it feel a bit more sophisticated was just what I was looking for today. I pretty much love everything I am wearing, although the skirt on this set from Zenith @ Kustom9 is a tad too short for my general, everyday tastes. Even so, I love the sweater and options for the color change blouse and skirt. My hair is new from Tableau Vivant @ Collabor88. Two great styles are available in fact.
This sexy slip dress from OVH could go either way, sweet or even demure, or edgy. It's all in the accessories. Incidentally, the texturing on this dress is literally exquisite. The very opposite of flat, it has an opulence I love. It's the kind of dress I want IRL but a bit longer, just above the knee. I should update my SL wish list!
Oh and in HAPPY NEWS, enfant terrible is coming back. I am thrilled a brand I love so much is reemerging from a hiatus. Some of the most spectacular items in my inventory are from this treasured artist.
Head: Genesis Lab Alice 2.0
Skin/Makeup Applier: Genesis Lab Shantal (chocolate)
Hair/Hat: Tableau Vivant Mood (browns) with Beanie *new @ Collabor88*
Sweater/Skirt: Zenith Sweater Skirt with Shirt (grey) *new @ Kustom9*
Socks: Fri.day Lydia Socks (Maitreya Tied Top – gray) *new*
Booties: Ingenue Sydney Booties (Maitreya – coco) *new @ Collabor88*
Hair: Tableau Vivant Lioncourt (browns) *new @ Collabor88*
Necklace: Yummy Shining Crystal (gold)
Stole: Zenith Vintage Fur Muffler
Dress: OVH Freedom Dress (grey – fitted) *new @ Kustom9*
Heels: ISON Laced-up Gladiator (grey – Maitreya)
Rings: ieQED Momoko ring set (gold – Maitreya)