I have logged on and off very quickly over the last several days. I haven't slept well. Like so many of us, I am so distressed. It's hard to act "normally" when the world feels so upside down. Blogging somehow felt empty; like I should have something profound to say. But all I can say is, when horror is upon us, look for the good. There is always good.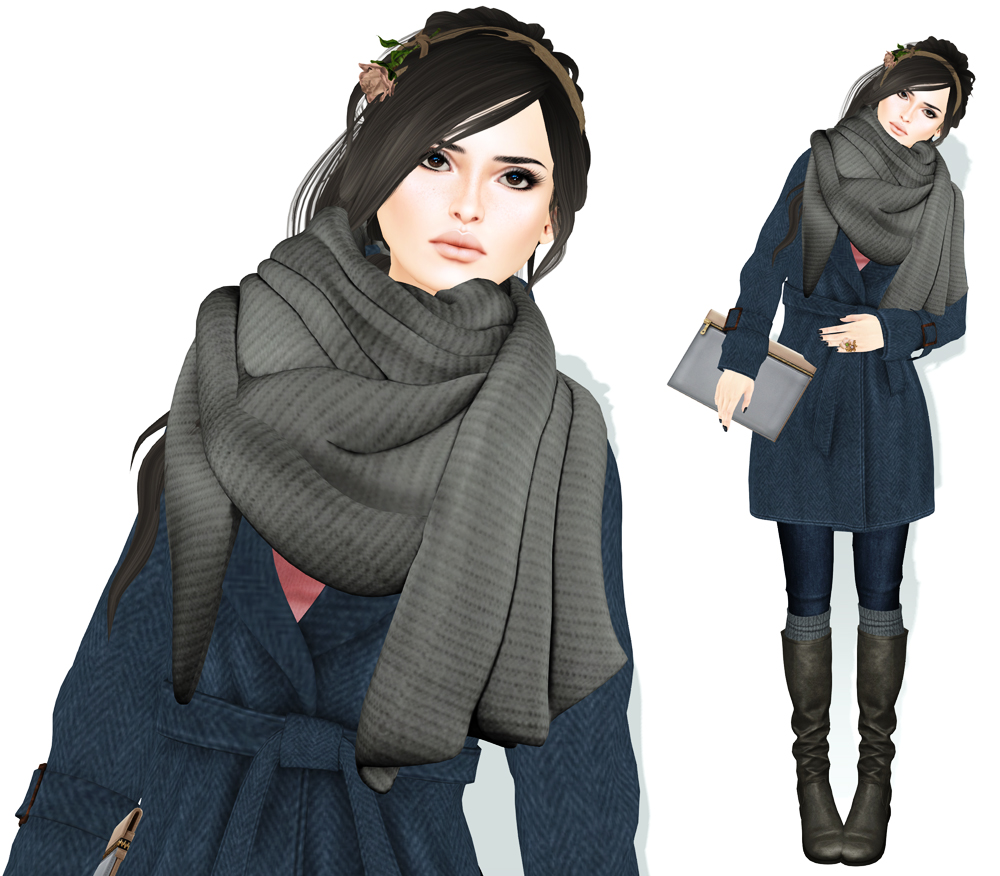 I do fear for our world and right now. I last visited Paris less than a year ago and there is no place more beautiful and inspiring to me than Paris. I am wearing today's pieces in memory of what I wore on my favorite day on my last trip there. It was a moody, blustery day. One of those days where if you're walking alone in your very carefully put together outfit (but trying to look like it just happened), you might imagine passerbys noticing a woman embracing her independence – shopping, snacking, having a glass of wine at 2:00 and smiling all the time. I treasure those selfish days in Paris and every person I met, indulging my terrible French and my New York accent.
Hopefully we will all feel better soon. Look for the good. There is always good.
xoxo
Skin: Belleza Faye (pale) 08 *new*
Hair: Elikatira Libby *new @ Hairology*
Headband: LaGyo Bound Rose Hairband
Scarf: Teefy Oversized Cozy Scarf (grey) *new @ Collabor88*
Top: Atomic Basic Crop Top (rose – Maitreya)
Coat: UFO Romantic Winter Wool Coat (navy)
Jeans: ISON Celen Jeans *new*
Boots/Socks: ISON Leather Knee Boots (grey – Maitreya) *new @ Collabor88*
Clutch: Rowne Valor 2 tone Clutch