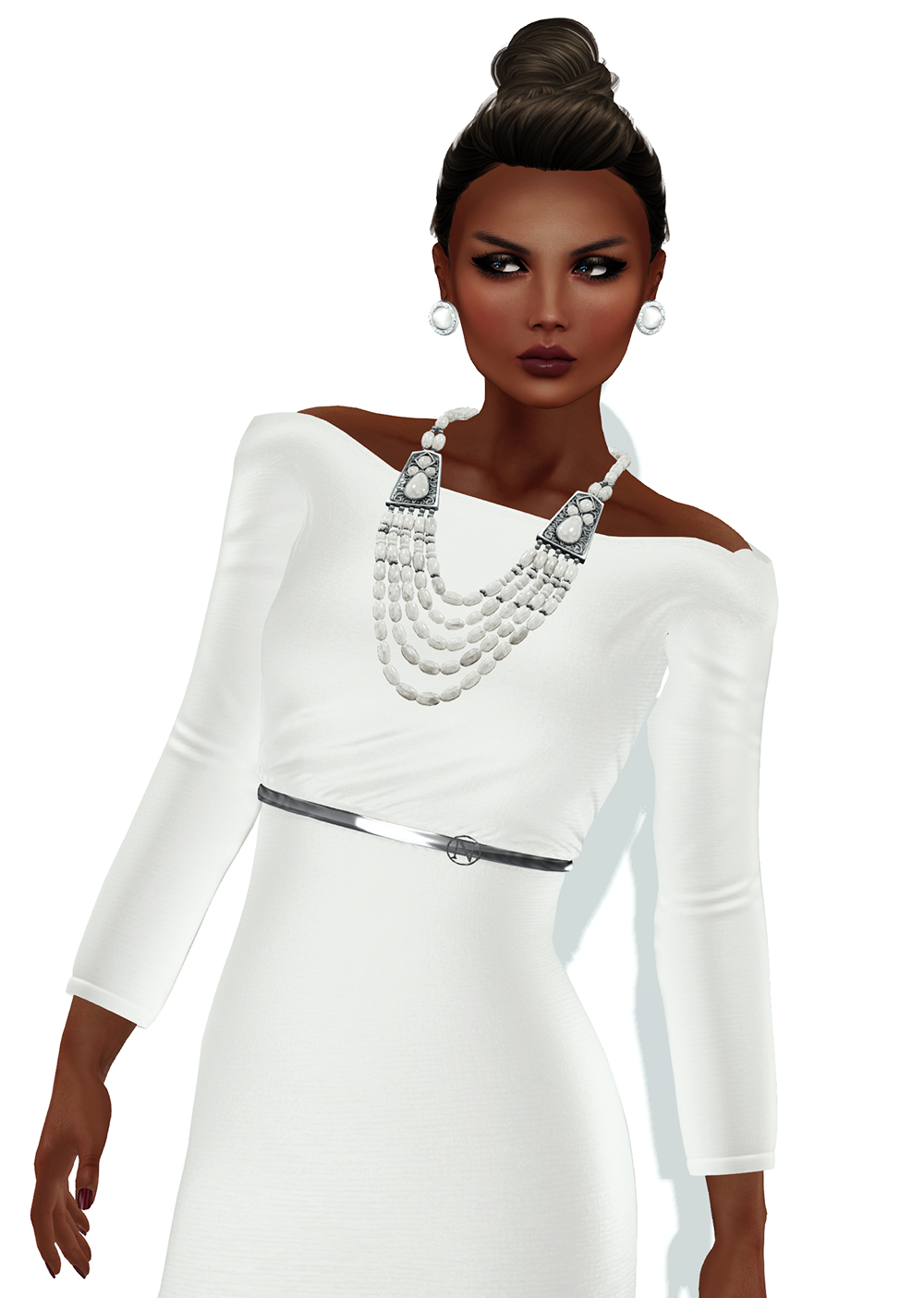 This is me experimenting with darker toned skins. I love them. There is nothing more beautiful to me than very dark and very fair skin tones. Being extremely fair skinned IRL, I harbor an especially strong attraction to darker tones. And lucky me, there are some absolutely beautiful options all around the grid if you favor a truly, madly, deeply look 😉
I visited We <3 RP specifically because I saw a teaser for this new applier from Deetalez for Catwa mesh heads. The Layla appliers are 25% off for the event (for both Catwa and LeLutka mesh heads), but although I love the beautiful Ebony tone, there really aren't enough options on the skin/makeup HUD to be worth the standard price for me. As far as I can tell, it's the same lip colors and eye makeups on all the appliers adjusted for skin tone.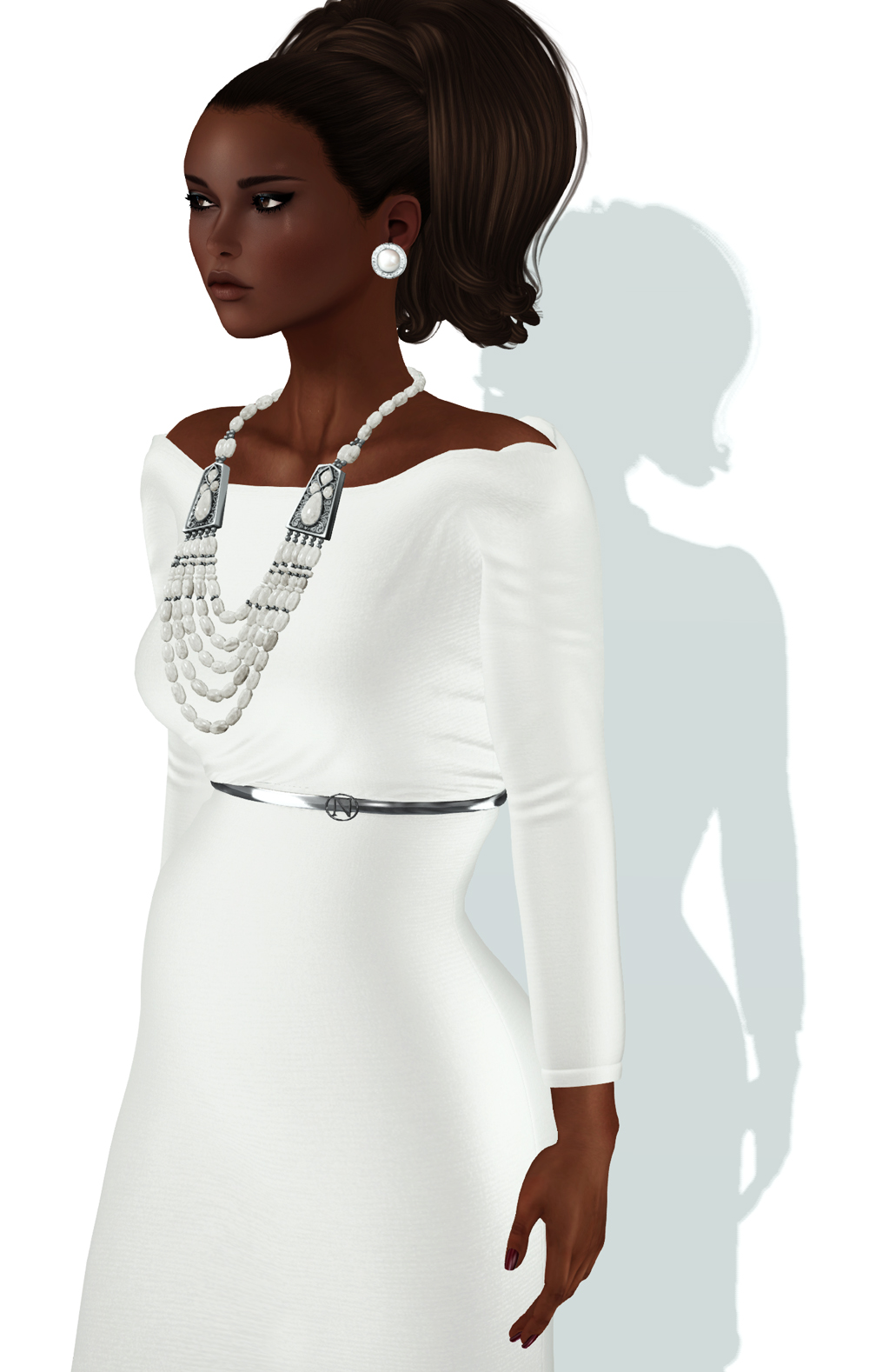 While I'm looking at beautiful, deep skin tones, I thought I would mention that you can actually use one of the best dark tones without having to buy any additional appliers at all – that is, if you own LeLutka heads and Maitreya Lara, which both come with Glam Affair skins. How gorgeous?? And nothing extra needed at all, although I did add Glam Affair lips as well from appliers available at LeLutka Undivided.
I'm wearing a new dress from a brand called Noche. I actually didn't realize this was formerly Lumiere Apparel. This very simple and pretty sheath dress is available at Fameshed and comes in 2 colors – black or white – with a couple options for fitted mesh for Slink bodies, as well as standard sizes. Honestly I was surprised to find that Noche is the evolved Lumiere Apparel brand, because I didn't find any similarities between items I own from Lumiere Apparel and this dress. One of my favorite dresses ever is from Lumiere Apparel and is the most wonderful mix of incredibly detailed lace and buttons. Perhaps a simplified re-branding?
One last thing, absolutely try a demo if you're primarily a Maitreya Lara body user. The cut is not terribly Lara friendly around the shoulders.
Head: Catwa Jessica
Applier: Deetalez Layla (ebony) *new @ We <3 RP*
Hair: Chemistry Amelia
Head: LeLutka Stella shown with Glam Affair skin
Lips: Glam Affair Tulip Lips
Hair: LeLutka Rascal Tresses (for LeLutka mesh heads) *new*
Earrings: Epoque Pearl Fret (chrome)
Necklace: Yummy Boho Beaded Necklace (white/silver)
Dress: Noche Sheath Dress (cream) *new @ Fameshed*
Clutch: Epoque Alimony Clutch (white)
Heels: Essenz Toulouse (black – Maitreya)