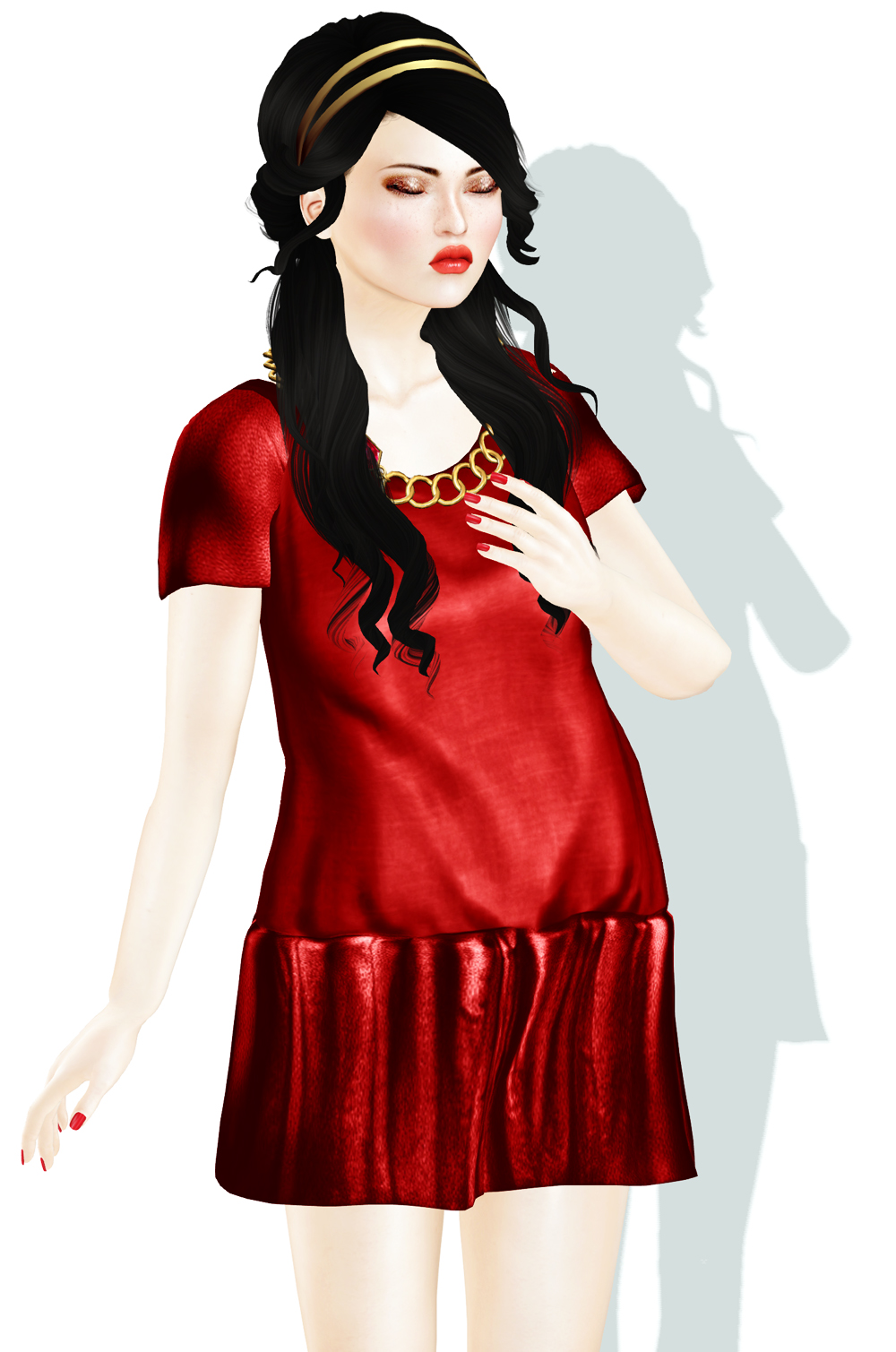 I am one of those freaks of nature who don't really like red. It's a color I almost never wear – in either life. The only time of year I will even consider it is around the holidays. And even then, usually only on my nails or a scarf or clutch. I don't even like red roses 😮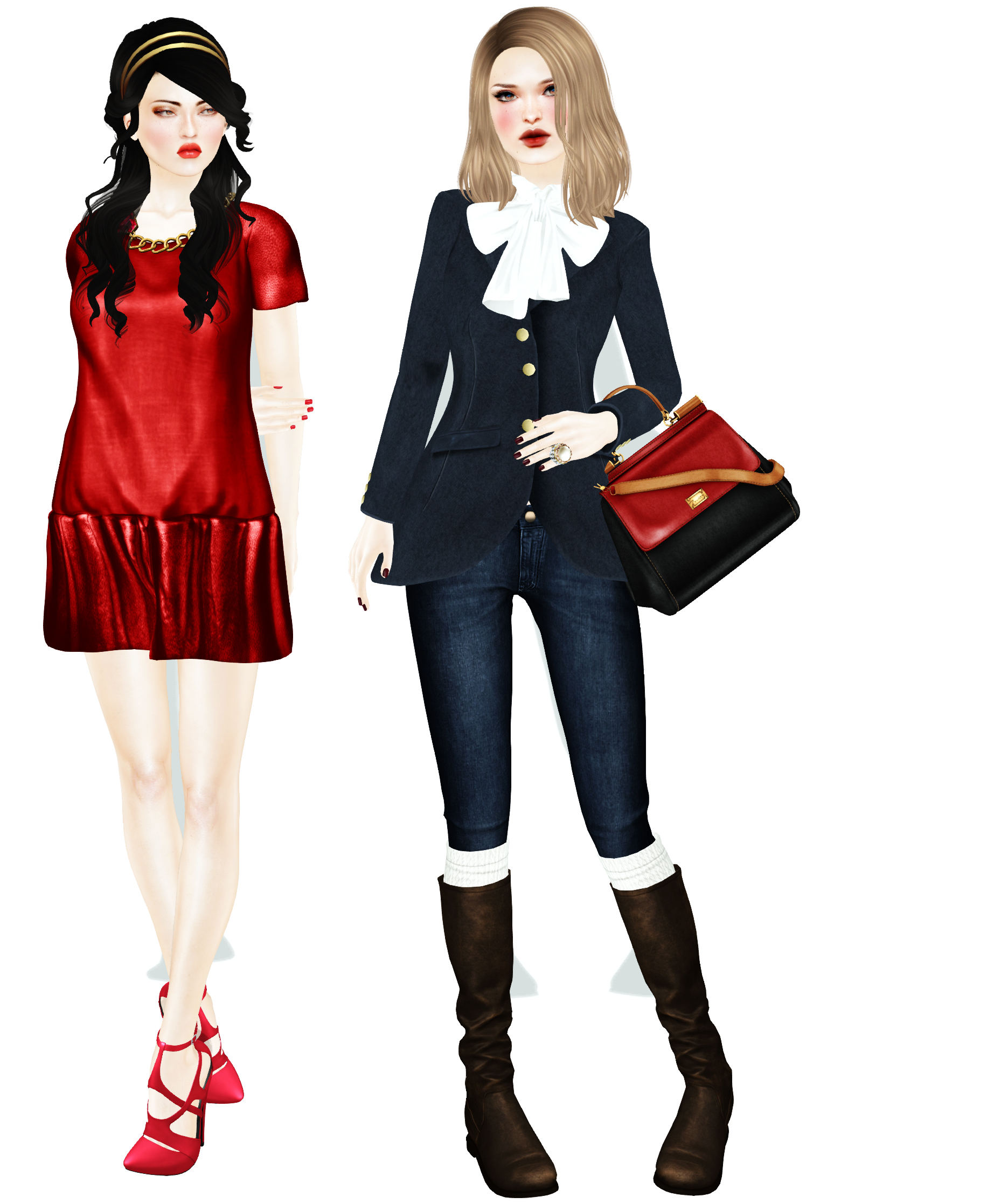 But, I put together a couple looks that feature my most challenging color. Options for day or night, though I love the party dress from fashionably dead – the texturing is like, mmmhmmm, I have decided a little dab'll do ya, as they say.
Side note: I will be away starting later this week for the next 2 weeks and will be slow to post until I am back in Boston. Enjoy your the time with your families if you're celebrating Thanksgiving!
Head: LeLutka Leda
Appliers: The Skinnery Love Spark *new @ Kira Kira*
Hair: Elikatira Brielle *new @ The Fantasy Collective*
Necklace: COCO Gold Chain (gift)
Dress: fd Drop Waist Party Dress (red – Lara) *new @ N21*
Heels: fri.day Oakley Heels (cherry – Maitreya)
Skin: The Skinnery Nicky (milk) *new*
Cheeks, Moles, Eyes: Tuli
Lips: Mudskin
Hair: Mithral Glycerin (blondes) *new @ Kustom9*
Blazer: COCO Equestrian Jacket + Blouse (navy)
Jeans: ISON Celen Jeans (indigo) *new*
Boots: ISON Leather Knee Boots (dark brown) *new @ Collabor88*
Tote: Zenith Autumn Leather Handbag (mix A)
Ring: PC Diamonds and Pearls