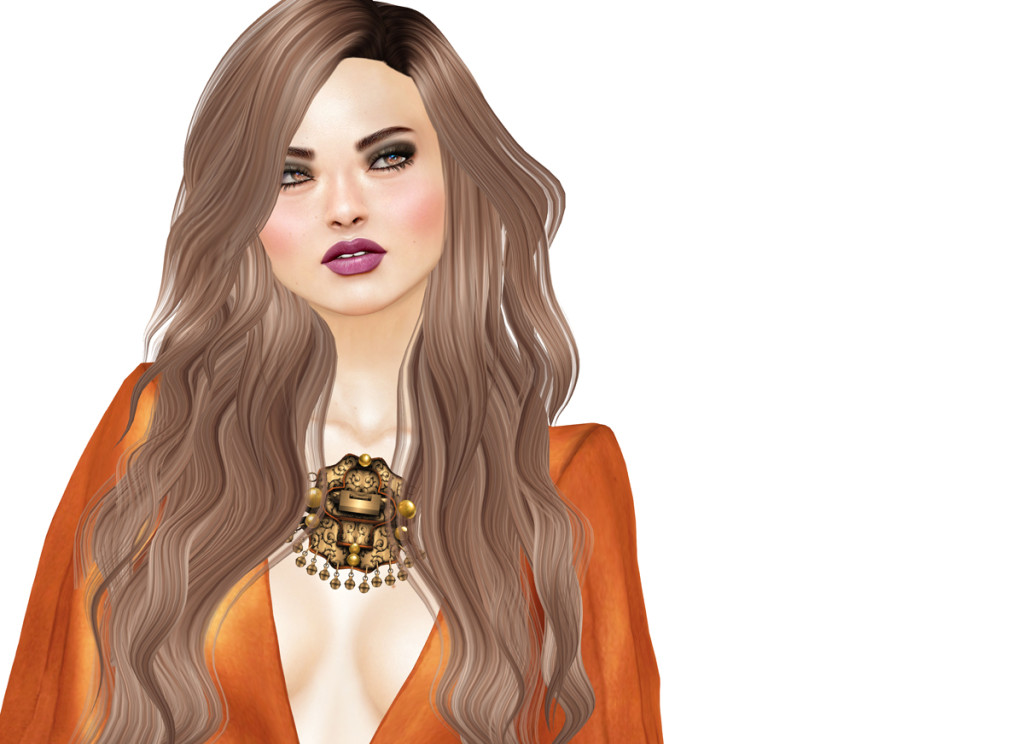 I was hoping for LeLutka head appliers from The Skinnery and Silke arrived yesterday at The Chapter Four second anniversary. I LOVE <3!!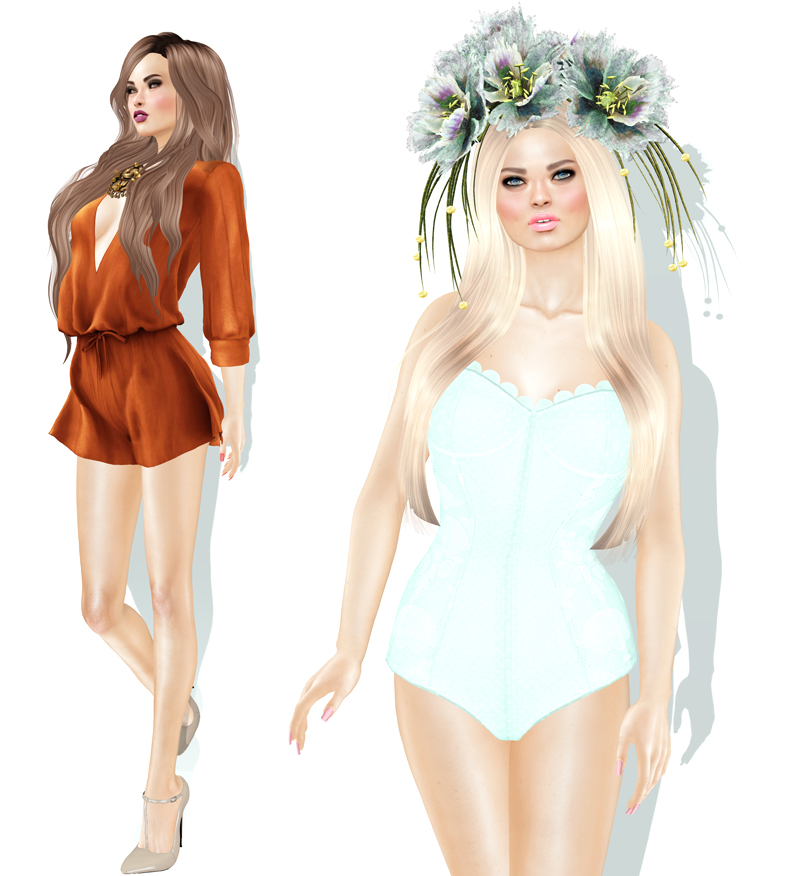 The Silke appliers can be worn with any of your LeLutka Mesh heads. I am wearing them here on Stella, Lotte and Karin for example.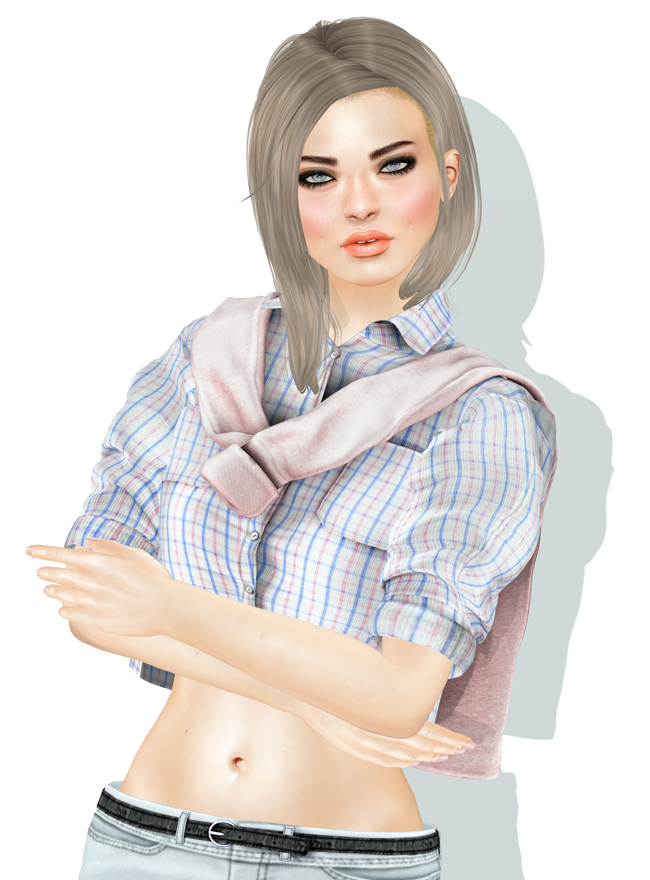 Silke creates a really "full" face if that makes sense. The appliers are also only base skins with options for hairbase and dimples (!!!!) on 4 different eyebrow bases. You can add makeup from the gift provided at the event (like I have in the first shot) or even add eyes or lips from your other applier HUDs that allow interchanged looks. I also added my own mesh lashes. The dimples are pro!
The Looks
Head: LeLutka Stella *new*
Skin Appliers: The Skinnery Silke (champagne) *new @ TCF*
Makeup: The Skinnery *new @ TCF – gift*
Eyes: [Buzz] Celestial (honey)
Hair: Moon Storm *new @ Dark Style Fair*
Necklace: Zenith Ping Suo (orange golden)
Jumper: OVH Aria (orange) *new*
Shoes: Just Design Malgo Patent (nude – Maitreya)
Head: LeLutka Lotte *new*
Skin Appliers: The Skinnery Silke (champagne) *new @ TCF*
Lips: Glam Affair Tulip Lips *new*
Hair: Little Bones Lock *new @ Dark Style Fair*
Bodysuit: The Secret Store Lily Scalloped Bodysuit (mint) *new*
Flowers: LODE Magone Crown (fashion mix – rare) *new @ TCF*
Head: LeLutka Karin *new*
Skin Appliers: The Skinnery Silke (champagne) *new @ TCF*
Lips: Glam Affair: Tulip Lips *new*
Eyes: [Buzz] Celestial Winter
Hair: Catwa Aura *new*
Shirt/Sweater: AMITOMO Shirt and Sweater *new @ TCF*
Pants: Maitreya Cropped Pants (light grey)