It did not disappoint. One of the best – I think actually the best – event I have been to since my return to SL. So much to love, so much to take in. It will definitely take multiple trips for me to see it all. I tend to rush in and rush out when a sim is so packed. Each vendor has its own TP point (thank you – this is soooo lovely) so you can get to what you want very quickly or you can wander all the displays, which while extensive, are set up in alphabetical order.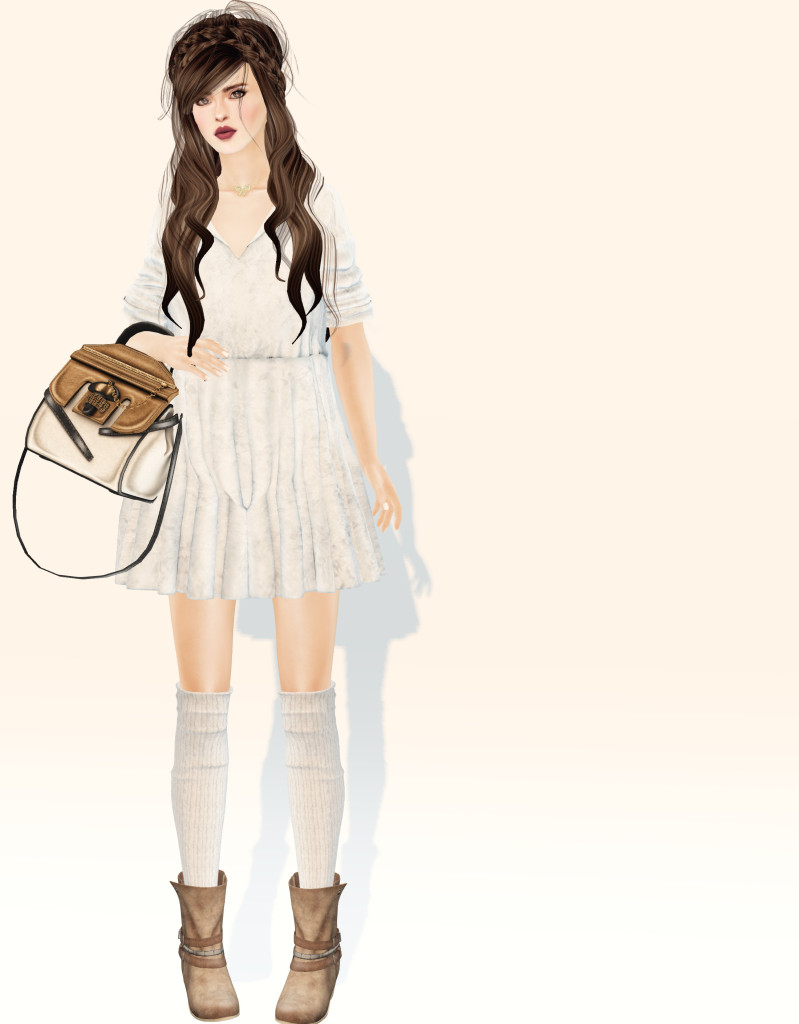 Let's just say I spent too much. But I will enjoy everything I bought and I will enjoy the things I go back to buy in the future. I even showed some discipline – getting only the things I knew were sure fits for me in terms of style and feel. The above is a combination of a few of those things. The dress, boots and socks, skin and hair are all available and aren't they lovely? My only nitpick is that for one color, the hairstyle from Diva is expensive. For most brands, you get a pack of colors/options for that price.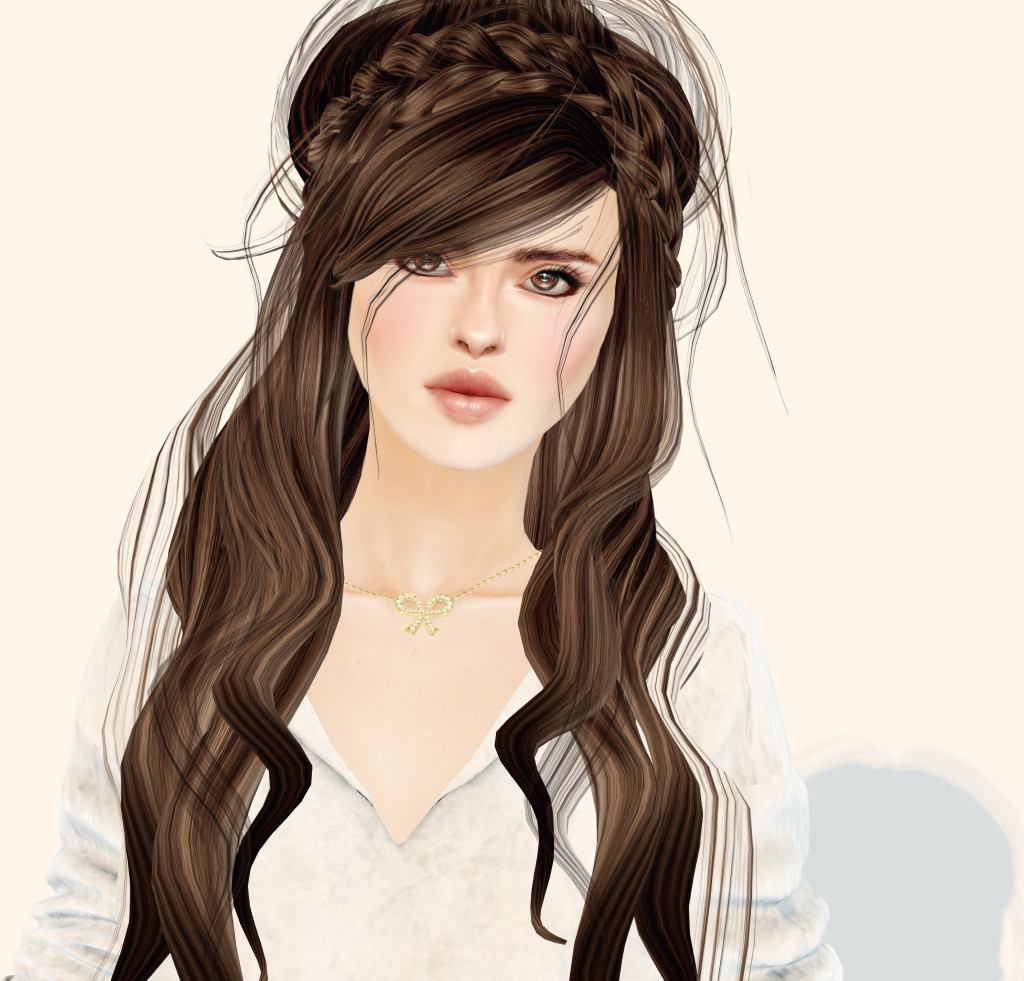 The skin is probably one of my favorites from the event – if not my very favorite thing.  New from The Skinnery, this is Julie and she comes with all the things I look for in a skin including eyebrow and tattoo options. You also can add, which I have done here, the waterline eyeliner tattoo for extra definition.  In particular, I adore the eyebrows. They frame the face perfectly. I do love striking brows and find them incredibly beautiful when they're almost slightly wild.
So, a big thank you to the amazing organizers of Shiny Shabby. I can't see it being anything less than a blockbuster success in every way. Absolute perfection from a consumer perspective.
The Look:
Body: Maitreya Lara (inc hands and feet)
Skin: The Skinnery Julie (champagne) DB *New at Shiny Shabby*
Hair: Diva Emilie (brown diamond) *New at Shiny Shabby*
Dress: M. Birdie Story Kara Dress 3 short *New at Shiny Shabby*
Boots/Socks: JD Maitreya High Socks and JD Neva boots *New at Shiny Shabby*
Bag: Zenith Sledge leather handbag cream
Necklace: Lassitude & Ennui Forget Me Not (gold) *available at Collabor88*