Whatever you call it, The Fantasy Collective opened today and was packed. I don't typically explore the fantasy side of SL – probably because I happen to play two (!!) fantasy MMOs so I get my fill there. However, I had seen this dress earlier in the day and knew it was something I would love. It's a perfect combination of modern, romance and old world. It's called Victoria from Pixicat.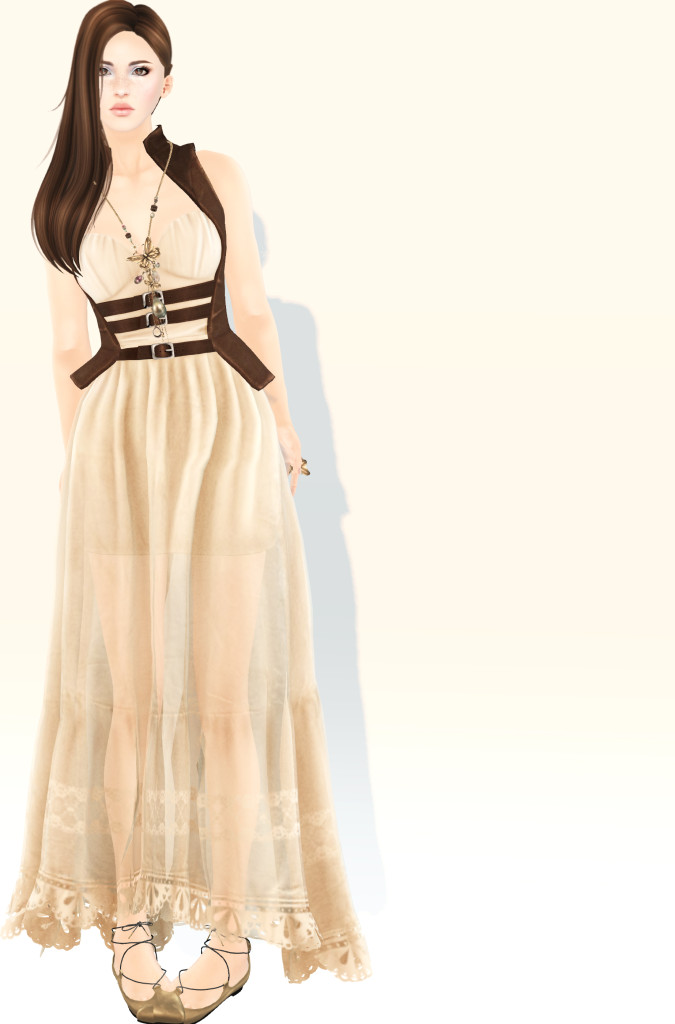 Modern because of the short skirt layered under the flowing lace; romantic because of the gorgeous lace which is incredibly well done (you can almost hear it whoosh as you move); and old world for the structured bodice and buckles. So interesting!
I should note that you can buy the dress in any number of base colors, based around the bodice overlay and buckles. And each base comes in both dark and light ensembles via hud. I purchased brown as you can see from the bodice. Then, if you want more variety in your skirts, there are different color packs ranging from vibrant to earth tones to pastels.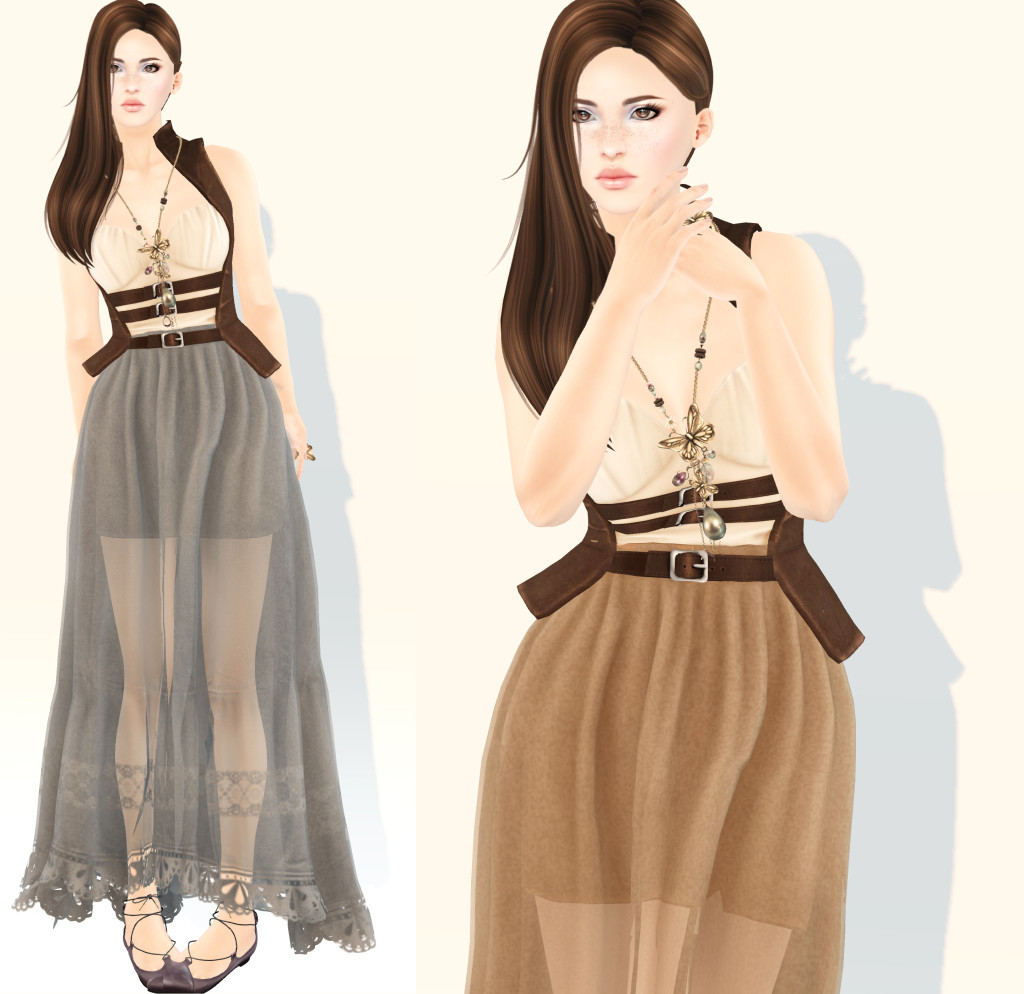 I picked up the "shade" set of skirts, which contains 2 skirts (grey and rust) controlled via hud. They will be lovely paired with different tops, so the shelf life will be quite long I would think.
I should also note that the demo cost $9L, which seemed odd and is maybe a mistake?
At any rate, I love the dress and am curious how it was inspired. It's a skirt I would love to have in my RL!
The Look:
Body: Maitreya Lara
Skin: Glam Affair Alice (europa) *New at Shiny Shabby*
Freckles: Deetalez chocolate splits
Hair: Entwined Dahlia (naturals II) *New at the Fantasy Collective*
Dress: Pixicat Victoria (brown)
Shoes: Pure Poison Le Ballet Flats *New at Shiny Shabby*
Ring: Zenith Butterfly Ring (light gold)
Necklace: Zenith Earthstone Butterfly Necklace (light gold)